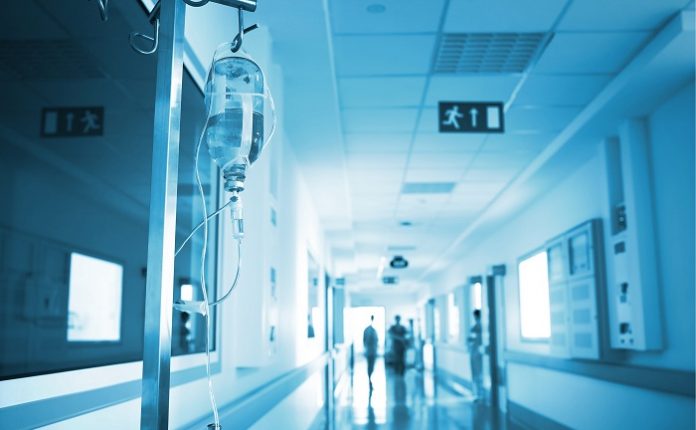 B. Braun and GWA Hygiene have entered into a cooperation agreement to contribute to the prevention of hospital-acquired infections using smart technology from both of the companies. Hand disinfection plays a key role here.
As a leading supplier of hand disinfectants, B. Braun recently launched a new disinfectant dispenser. The health start-up GWA Hygiene, from Stralsund, is a commercial partner of B. Braun in the field of hygiene, which has integrated its newly developed sensor technology, called "NosoEx", into the dispenser.
Dionne G. Bussell, Senior Vice President of Global Marketing & Sales at B. Braun explains that, "with this solution, hand disinfection processes can be recorded within the hospital." Mr. Bussell continues by saying that, "using a portable transponder, with which we equip the hospital staff, in combination with the sensors contained in the dispenser, it is possible to record how often the dispenser is actuated, how much liquid is dispensed from it, and therefore the fill level. All this data is visualized in a software interface and can be used to deduce specific hygiene measures. In this way, we support the clinics in avoiding hospital-acquired infections."
Marketing has already been successful
The two companies have already jointly installed products in Switzerland, Austria, Spain and Slovakia. In addition; the partners are working on launching the new B. Braun dispenser with NosoEx sensors in 15 other countries.
Tobias Gebhardt, who is the CEO and person responsible for Business Development at GWA Hygiene says, "This cooperation enables us to accelerate internationalization enormously. We can make use of existing sales structures and B. Braun's country-specific expertise, which greatly simplifies the market launch. Furthermore, the parallel focus on joint market penetration and creative exchange in product development has inspired me".
"This cooperation shows how a group with 64,000 employees worldwide and a start-up from Stralsund with 27 employees can make visionary progress together. In a globalized world, infection prevention is all the more important. So it is important that the two partners make a contribution to making healthcare facilities safer and smarter," summarized Mr. Bussell.
GWA Hygiene GmbH
Founded in 2015, the company currently employs 27 people. In August 2018, their Series A round of financing was concluded with investment from renowned companies such as MIG Verwaltungs AG and High-Tech Gründerfonds. Their IoT system "NosoEx" is an instrument for the prevention of infections. The sensor technology can be seamlessly integrated into the existing infrastructure of hospitals or nursing homes. NosoEx will become the digital assistant for infection control.