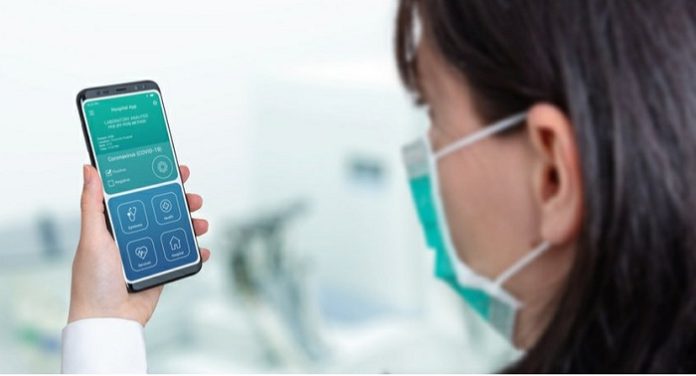 The Kingdom of Bahrain has reportedly become the very first country in the world to allow COVID-19 vaccine appointments via a mobile app.
All citizens and residents of the Gulf nation are able to schedule their free vaccination via the BeAware smartphone application, which was launched at the beginning of the pandemic as the country's COVID-19 contact tracing offering. During booking, users can choose between either the Pfizer-BioNTech or Sinopharm vaccination, reported Arabian Business.
Those who cannot, or would prefer not to use the app can alternatively book their appointment through the Bahraini Ministry of Health's website.
In early December, Bahrain confirmed it would provide the COVID-19 vaccine free of charge to all of its citizens and residents, with distribution taking place across 27 medical centres.
The Kingdom first approved the Sinopharm vaccine in November for use by frontline workers, followed by the Pfizer-BioNTech version, also for emergency use.
As of now, Bahrain has the second-highest vaccination rate in the world, the first being Israel, with a reported rate of 3.49 vaccination doses per 100 individuals.
The government has confirmed that it has plans to vaccinate at least 5,000 individuals per day, with plans to eventually reach a daily rate of 10,000 individuals.
There are currently five main vaccines circulating in the region aimed at protecting the population from the coronavirus that is causing COVID-19.
In the wider GCC, Kuwait has authorised the emergency use of the Pfizer/BioNTech vaccine, while Oman has started to offer the Pfizer/BioNTech vaccine as well. It is, however, said to be also negotiating with AstraZeneca for an estimated 850,000 doses of its vaccine.
Qatar first opted for the Pfizer-BioNTech vaccine, but the country has also confirmed a deal with Moderna. The Kingdom of Saudi Arabia has opted for Pfizer/BioNTech.
Finally, in the United Arab Emirates, Sinopharm's vaccine was the first approved for use, followed by Pfizer-BioNTech's version.
While Bahrain has been praised for its advances in utilising technology to control the spread of COVID-19, its response to the coronavirus pandemic hasn't come without controversy. In June, Amnesty International claimed that the country's BeAware app was amongst "some of the most invasive COVID-19 contact tracing apps around the world, putting the privacy and security of hundreds of thousands of people at risk."
According to the NGO, BeAware – along with Kuwait's "Shlonik" and Norway's "Smittestopp" – emerged as the "most alarming mass surveillance tools" with the three reportedly carrying out live or near-live tracking of users' locations by frequently uploading GPS coordinates to a central server at the time.
A Bahraini government spokesperson responded via the BBC, stating: "The BeAware app was designed for the sole purpose of advancing contact tracing efforts and saving lives. It is an entirely voluntary opt-in app… and all users are informed of its use of GPS software before downloading."