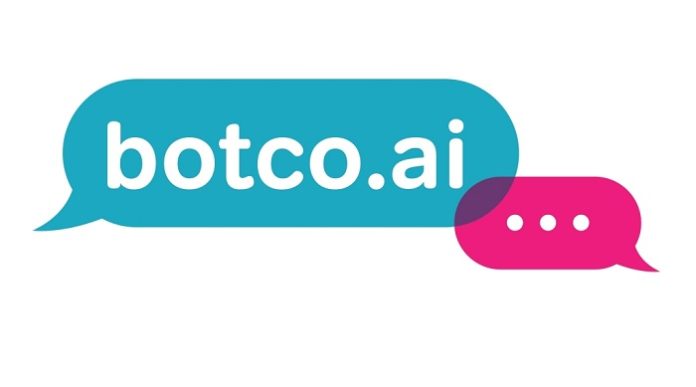 Botco.ai, the leading HIPAA-compliant conversational marketing solution, announced the launch of BotcoLive, a new platform feature that hands over automated chat conversations to live agents when a visitor hits key milestones. Working in tandem with Botco.ai's intelligent chat technology solution, BotcoLive allows healthcare providers to accelerate their lead qualification process and drive more conversions. The company also announced that American Family Care (AFC), the nation's leading provider of urgent care and accessible primary care, will be an early adopter of the technology and go live with BotcoLive later this year.
"For many organizations, giving their clients the attention they deserve isn't possible at scale," said Jacob Molina, Product Manager at Botco.ai. "Using intelligent and conversational chat algorithms, our technology can handle a high volume of inbound questions with machine speed and human care. With the release of BotcoLive, conversations can transition from AI chat to live agent without any friction. This ensures a company's customers are in touch with the right point of contact within the organization to carry them through the rest of the conversion process."
BotcoLive picks up right where automated chat leaves off. As soon as a customer asks to speak with a person, the conversation is queued in the chat dashboard. From there, an agent can respond directly, route the conversation to a more appropriate team member, or prioritize it for follow-up. The dashboard also provides relevant context for each interaction and allows users to make internal notes on the conversation.
"Our mission has always been to make high-quality healthcare as accessible as possible," said Sean Hart, Vice President, Franchise Development, AFC Franchising. "When COVID-19 hit, we needed a way to quickly and efficiently answer hundreds of questions coming into our website. Botco.ai's chat technology has dramatically improved our team's efficiency by helping us answer our customers' questions instantly. BotcoLive is the next step in improving our response, allowing us to rapidly complete the conversion process by connecting automated chat to human follow-up at just the right time. The platform will help us achieve our mission even in the most challenging circumstances."
BotcoLive helps organizations support their customers by providing:
Seamless conversation flow: Customers experience a fluid transition between intelligent chat and talking with a live agent, creating a smooth interaction
Full chat support: An intuitive chatting interface is supported by rich contextual data on each conversation so agents can respond quickly and accurately
Workload management: Agents can easily prioritize urgent conversations, direct conversations to the right team member, and manage work schedules.
About Botco.ai
Botco.ai is a HIPPA-compliant, AI-powered marketing chat solution that can be implemented at scale to improve engagement rates. Today, the company offers industry-leading authoring, webchat, and AI machine-learning capabilities to quickly and effectively convert more customers in healthcare, wellness, addiction, behavioral health, physical therapy and senior living centers. Botco.ai's new Integrated Analytics Dashboard provides a comprehensive view of chat campaigns across multiple messaging channels such as web and Facebook Messenger. The API-based interface can be used to transfer leads, transcripts, and data into enterprise sales and marketing automation products like Salesforce, Hubspot, Adobe Marketing Cloud, Zoho as well as leading EHR and scheduling systems. Botco.ai is the recipient of the Arizona Innovation Challenge "Most Outstanding Startup" award and a graduate of Alchemist Accelerator Class XXV, the #1 accelerator for enterprise startups.
About American Family Care
Founded by Dr. Bruce Irwin with a single location in 1982, American Family Care has pioneered the concept of convenient, patient-centric healthcare. Today, with more than 200 clinics and 600 in-network physicians caring for nearly 3 million patients a year, AFC is the nation's leading provider of urgent care, accessible primary care, and occupational medicine. Ranked by Inc. Magazine as one of the fastest-growing companies in the U.S., AFC's stated mission is to provide the best healthcare possible, in a kind and caring environment, while respecting the rights of all patients, in an economical manner, at times and locations convenient to the patient.