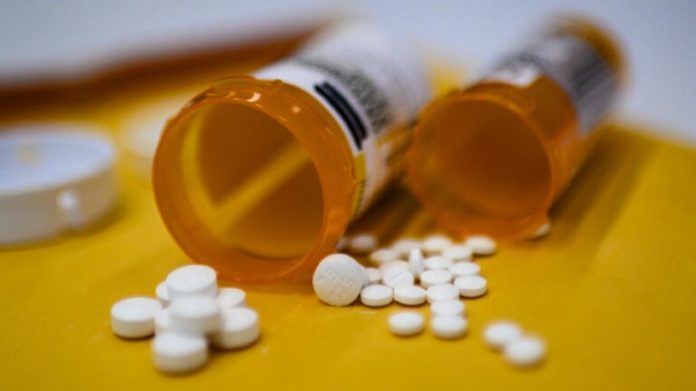 The Centers for Medicare and Medicaid Services are modifying prior authorization requirements in a recently proposed rule to shorten the time it takes payers to accept requests, and they are introducing HL7 FHIR standards to facilitate an electronic procedure.
CMS is recommending that certain payers, including Medicare Advantage companies, use electronic prior authorization and deliver judgments for expedited requests within 72 hours and non-urgent requests within seven days.
In order to facilitate electronic prior authorization, the Advancing Interoperability and Improving Prior Authorization Proposed Rule, published on December 6, would mandate the adoption of a Health Level 7 (HL7) FHIR standard API. According to CMS, some payers would have to send decisions within 72 hours to seven days, which is twice as quickly as the current Medicare Advantage response time limit, and provide a specific reason when rejecting requests. They would also have to publicly report some pre-approval metrics and make decisions based on the level of urgency.
Under the Medicare Promoting Interoperability Program and for clinicians eligible for the merit-based Incentive Payment System (MIPS) under the Promoting Interoperability performance category, the proposed regulation would include a new Electronic Prior Authorization metric.
When a patient switches payers or has concurrent coverage, the rule also proposes to require some payers to enforce benchmarks that would enable data exchange from one payer to another. This is expected to make sure that complete patient records are accessible throughout patient transitions between payers.
In order to promote alignment between different coverage types, these proposed requirements would typically apply to Medicare Advantage organisations, state Medicaid and Children's Health Insurance Program (CHIP) organisations, Medicaid managed treatment plans, CHIP managed care entities, as well as Qualified Health Plan (QHP) issuers on the Federally Facilitated Exchanges (FFEs). According to the CMS, over a ten-year period, these policies' implemented efficiencies are expected to save hospitals and medical practises more than $15 billion.
The rule includes policies that would require payers to build and maintain a Provider Access FHIR API, which would facilitate information exchange from payers to in-network suppliers with whom the patient has a treatment relationship, as well as policies that would expand the existing Patient Access API to include data about prior authorization decisions, enable providers access to their patients' data, and create spatial patient records.
The proposed rule also includes five requests for information on standards for social risk factor data, electronic behavioural health information sharing among behavioural health providers, bettering the sharing of medical records among some providers in the Medicare fee-for-service programme, developing the Trusted Exchange Framework as well as the Common Agreement (TEFCA), and the potential benefits of interoperability for enhancing maternal health outcomes.
According to CMS, the proposed rule is in line with the agency's ongoing efforts to improve patient access to treatment, lessen the administrative load on doctors so they can concentrate on providing direct care, and enhance interoperability throughout the healthcare system. The earlier interoperability and prior authorisation draught rule, announced in December 2020, is withdrawn and replaced.
Numerous hospital and physician associations, as well as the insurance industry association AHIP, have endorsed the proposed regulation. They were especially pleased that it would cover Medicare Advantage plans. President and CEO of AHIP, Matt Eyles, said they commend CMS for prioritising patients with a proposed rule that makes it simple for them to exchange their data with organisations of their choice. In order to ensure that patients receive prompt, evidence-based care that enhances value and lessens administrative hassles for everyone, AHIP's Fast PATH demonstration demonstrated the importance of electronic systems for prior authorization.
Eyles asserted that there is a hole in the country's privacy framework for the sharing of private health information with organisations not subject to HIPAA regulations.
They earnestly urge CMS to collaborate with Congress to close this gap, Eyles stated.
The deployment of cutting-edge technologies, according to Premier, is required to close any loopholes in the proposed rule regarding payer openness to pre-approval denials and clearances. The healthcare provider said that it would keep working with Congress to advance the Improving Seniors' Timely Access to Care Act's broad measures that would fix these gaps.
The Improving Seniors' Timely Access to Care Act would formalise protections by adding them to the law, according to the American Hospital Association. According to Ashley Thompson, senior vice president of the AHA's public policy analysis and development division, the AHA applauds CMS for taking significant action to remove unjustified obstacles to patient treatment by simplifying the prior authorization procedure for some health insurance plans. Hospitals and health systems are especially grateful that CMS complied with the AHA's request to include Medicare Advantage plans in these standards. Prior authorization is frequently employed in a way that burdens healthcare professionals, puts patients at risk for unsafe delays in care, and raises unnecessary expenditures for the healthcare system.
Anders Gilberg, senior vice president of government affairs for the Medical Group Management Association (MGMA), stated that the fact that CMS complied with their request to include Medicare Advantage plans in the scope of this proposed rule gives the MGMA Medical Group Management Association hope. A startlingly high proportion of medical groups report submitting pre-authorization requests on paper forms, via phone, or via various exclusive online payer portals. The burdensome processes for fulfilling these demands, along with the rising volume, are unsustainable. If properly implemented, an electronic prior authorization procedure might reduce the administrative load on practises and free up funds for patient care.
According to Dr. Tochi Iroku-Malize, president of the American Academy of Family Physicians, the average doctor spends too much time collecting prior authorizations, taking time away from patients and potentially resulting in dangerous care delays.
The Improving Seniors' Timely Access to Medical Act, which the AAFP also urged the Senate to rapidly enact, will shield Medicare Advantage beneficiaries from what the group called needless care delays and lessen the load on physicians.
Mary Beth Donahue, president and chief executive officer of the Better Medicare Alliance, stated, while they continue to evaluate the proposed rule in greater detail, they believe it enhances their goals of protecting prior authorization's essential role in coordinating secure, efficacious, and high-value care while also building on the work of the Medicare Advantage community and simplifying this clinical platform to better serve its 30 million diverse enrollees. Notably, the proposed regulation addresses recent concerns raised by a few congressmen regarding the budgetary effects of the Improving Seniors' Timely Access to Care Act, which has the support of the BMA and has already been passed by the U.S. House of Representatives with a vote of all members present.
The Interoperability and Patient Access final rule, which CMS announced in March 2020, has been expanded upon. To facilitate the electronic sharing of data and expedite previous authorizations, CMS published a proposed interoperability regulation in December 2020. Through an HHS rider on the CMS proposed rule, the Office of the National Coordinator for Health IT sought to set specific requirements.
To the dismay of provider organisations like the AHA, the proposed rule at the time did not cover Medicare Advantage plans.
CMS Administrator Chiquita Brooks-LaSure stated that CMS is committed to enhancing access to high-quality care and making it simpler for doctors to offer such care. The prior permission and integration proposals they are announcing would optimise the prior approval process and encourage health care data sharing to improve the care experience for patients, caregivers, and providers – helping them to address preventable disruptions in patient care and accomplish better health outcomes for all.