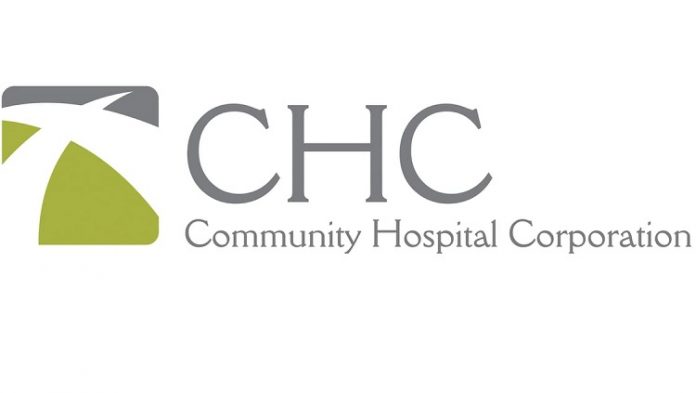 Community Hospital Corporation (CHC) is proud to announce the formation of the Rural & Community Healthcare Collaborative (RCHC), a charity organization dedicated to raising funds for struggling rural hospitals confronting financial viability.
As a 501(c)3 organization, RCHC will make available no- and low-cost consulting services to troubled community hospitals to help ensure their solvency and sustainability.
"Strong hospitals make healthy communities, and rural and community hospitals are critical components of our nation's healthcare delivery system. Sadly, rural and community hospitals have been closing at an accelerating pace since 2010," said Michael D. Williams, RCHC President and CEO Emeritus.
Williams is also President and CEO Emeritus of CHC, formed in 1996 to help community-based hospitals deliver quality care, maintain their financial health, and serve as a community's health resource. CHC's experience with rural and community hospitals spans 20 years and 35 states.
Unfortunately, hospitals caught in a cycle of financial distress may not be able to afford the services that could help them make a turnaround. As the cycle continues, hospitals may face failure.
"Today, more hospitals are at a higher risk for closure," said Williams, adding, "At RCHC, we wholeheartedly believe that hospitals should not be forced to close if they have the potential to succeed with the right help."
Among the factors that make it difficult for rural community hospitals to survive include declining reimbursements, higher fixed costs, an unfavorable payer mix, remote geographic location and small size, and difficulty recruiting and retaining physicians. These factors also make these smaller facilities more vulnerable to governmental policy and market changes, and rural Americans tend to have lower incomes, are older and less healthy than their urban counterparts, and more likely to be uninsured.
RCHC's fundraising efforts are now underway as the organization shares its mission and appeal to rural health supporters and donor communities nationwide. RCHC received seed funding exceeding $50,000 this past spring from a small team of CHC employees and supporters.
The RCHC Approach
RCHC was created to help rural and community hospitals remain community-based and sustainable. RCHC has developed the Healthy Hospital Report Card (HHRC), a screening tool that uses public data to give hospitals, communities, foundations and government entities insight into the overall health of their hospital. The screening tool helps to indicate if a hospital is sustainable in its current state or at risk for closure, and indicates the areas where hospitals are performing strongly or needing attention. The scoring of hospitals is unbiased and data driven, giving stakeholders an objective assessment of overall hospital health. Measurements and banding are based on more than 20 years of field tested data and experience.
About Rural & Community Healthcare Collaborative
The Rural & Community Healthcare Collaborative was formed in 2017 by Community Hospital Corporation (CHC) leaders driven to help small and rural hospitals succeed. RCHC makes available no- and low-cost consulting services to hospitals in need. RCHC was inspired by its President and CEO Emeritus Michael D. Williams, who is also CEO Emeritus of CHC. For more information about RCHC, please visit www.ruralCHC.org.