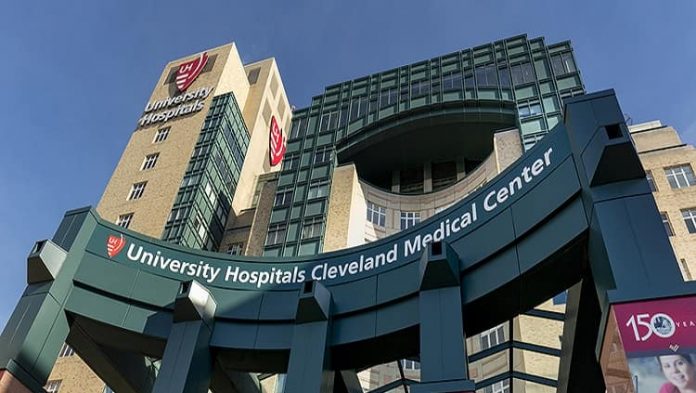 University Hospitals Cleveland Medical Center once again has been recognized as one of the nation's best hospitals for 2017–18 by U.S. News & World Report. UH Cleveland Medical Center was named among the country's Top 50 in eight methodology-ranked specialties.
The annual U.S. News Best Hospitals rankings recognize hospitals that excel in treating patients with the most challenging conditions.
UH Cleveland Medical Center is ranked among the nation's Top 50 in: Cancer; Ear, Nose & Throat; Gastroenterology and GI Surgery; Geriatrics; Gynecology; Nephrology; Neurology & Neurosurgery, and Orthopedics. These results place UH in the top 1 percent of the nation's 4,500 hospitals eligible for ranking this year.UH also received rankings of high performing in eight Common Adult Procedure and Condition Ratings for patients 65 and older: Abdominal Aortic Aneurysm Repair; Aortic Valve Surgery; Heart Bypass Surgery; Heart Failure; Colon Cancer Surgery; Chronic Obstructive Pulmonary Disease (COPD); Knee Replacement; and Lung Cancer Surgery.
"For more than 150 years, the people of our community have trusted University Hospitals Cleveland Medical Center and our health care experts to provide superior and compassionate care. We are pleased to once again rank high among America's Best Hospitals," said Daniel Simon, MD, President, UH Cleveland Medical Center. "We are proud to be nationally recognized for our extraordinary commitment to quality, safety and best practices in patient care."
The U.S. News Best Hospitals rankings, now in their 28th year, help guide patients to hospitals that deliver outstanding care. The Best Hospitals methodologies include objective measures such as patient survival, the number of times a given procedure is performed, infection rates, adequacy of nurse staffing and more.
For the 2017-18 rankings, U.S. News evaluated more than 4,500 medical centers nationwide in 25 specialties, procedures and conditions. In the 16 specialty areas, 152 hospitals were ranked in at least one specialty. In rankings by state and metro area, U.S. News recognized hospitals as high performing across multiple areas of care.
"For nearly three decades, we've strived to make hospital quality more transparent to health care consumers nationwide," said Ben Harder, managing editor and chief of health analysis at U.S. News. "By providing the most comprehensive data available, we hope to give patients the information they need to find the best care across a range of specialties."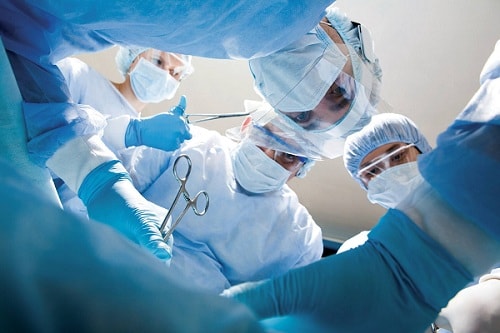 The U.S. News methodologies include risk-adjusted survival and readmission rates, volume, patient experience, patient safety, quality of nursing care and other care-related indicators.
Last month, U.S. News & World Report ranked UH Rainbow Babies & Children's Hospital among America's Best Children's Hospitals in 9 pediatric specialties, including #7 in Neonatology. Other ranked pediatric specialties included: Orthopedics; Neurology & Neurosurgery; Pulmonology; Cancer; Endocrinology; Nephrology; Gastroenterology and GI surgery, and Urology.
Best Hospitals was produced by U.S. News with RTI International, a leading research organization based in Research Triangle Park, N.C.
For more information about the 2017-18 rankings, please visit our FAQ. The rankings will be published in the U.S. News "Best Hospitals 2018" guidebook (ISBN 978-1931469869), available for pre-order from the U.S. News Store for delivery in late August.
About University Hospitals / Cleveland, Ohio
Founded in 1866, University Hospitals serves the needs of patients through an integrated network of 18 hospitals, more than 40 outpatient health centers and 200 physician offices in 15 counties throughout northern Ohio. The system's flagship academic medical center, University Hospitals Cleveland Medical Center, located on a 35-acre campus in Cleveland's University Circle, is affiliated with Case Western Reserve University School of Medicine. The main campus also includes University Hospitals Rainbow Babies & Children's Hospital, ranked among the top children's hospitals in the nation; University Hospitals MacDonald Women's Hospital, Ohio's only hospital for women; and University Hospitals Seidman Cancer Center, part of the NCI-designated Case Comprehensive Cancer Center. UH is home to some of the most prestigious clinical and research programs in the nation, including cancer, pediatrics, women's health, orthopedics, radiology, neuroscience, cardiology and cardiovascular surgery, digestive health, transplantation and urology. UH Cleveland Medical Center is perennially among the highest performers in national ranking surveys, including "America's Best Hospitals" from U.S. News & World Report. UH is also home to Harrington Discovery Institute at University Hospitals – part of The Harrington Project for Discovery & Development. UH is the third largest employer in Northeast Ohio with more than 21,000 fulltime employees. For more information, go to UHhospitals.org.
About U.S. News & World Report
U.S. News & World Report is a digital news and information company that empowers people to make better, more informed decisions about important issues affecting their lives. Focusing on Education, Health, Personal Finance, Travel, Cars and News & Opinion, USNews.com provides consumer advice, rankings, news and analysis to serve people making complex decisions throughout all stages of life. More than 30 million people visit USNews.com each month for research and guidance. Founded in 1933, U.S. News is headquartered in Washington, D.C.