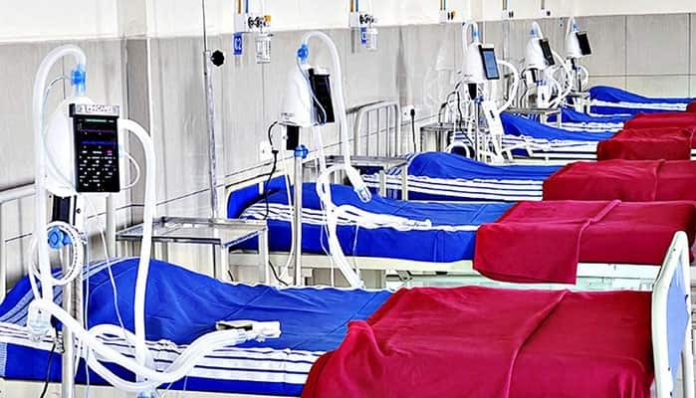 According to a recent unbiased assessment, connecting hospital beds can help the Indian health care system save as much as INR 21.5 billion ($268.7 million) annually while solving shortages in ICU beds, physicians, and nursing staff.

An evaluation of the effects of a remote patient monitoring system by medical device manufacturer Dozee on the workload of medical staff, the standard of patient care, and operational costs, as well as a study of its acceptance and adoption among hospital staff, was published by a local social impact consultant, Sattva Consulting.
Dozee's AI-powered remote patient monitoring system, which consists of a thin sensor sheet placed under the mattress and tracks a person's vital signs, converts hospital beds into linked beds.
FINDINGS
According to the impact assessment report, connected beds can reduce the amount of time nurses spend manually monitoring patients' vital signs in non-ICU wards by up to 80%. These can also reduce the typical duration of stay in the ICU to around 1.3 days, filling the ICU bed shortfall.
According to the study, 144 lives may be saved for every 100 connected beds. The Dozee MillionICU programme, which aims to turn one million medical ward beds into linked beds and potentially save over 110,000 lives, is now being implemented.
The majority of doctors and nurses surveyed, according to the report, favour the digitization of health information because they see it as essential for an effective and streamlined healthcare environment. In six public hospitals that are partners in Dozee's MillionICU project, 79 medical professionals shared their opinions and thoughts on the impact of the research.
WHY IT MATTERS
Currently, India has 125,000 ICU beds and an estimated two million hospital beds. According to the report, roughly 95% of these beds are only minimally monitored through manual checks, which limits the chance of early diagnosis of a patient's deteriorating condition and increases workload on the under-resourced healthcare system.
The purpose of the project was to determine how improving hospital beds into linked beds would affect patient care and promote digital transformation.
MARKET SNAPSHOT
Modern remote patient monitoring systems being provided in India increasingly incorporate AI. Early this year, Healthnet Global, part of the Apollo Hospitals Group, unveiled AutoMaid, a smart in-patient room automation solution with capabilities for triaging and remote patient monitoring.
The AI-powered bedside patient tracking system from Statis Health began to be made available in India by Medtronic last year. The Stasis Monitor is made up of a bedside monitor that keeps track of 6 vital signs, a tablet, and software that is cloud-connected and allows remote monitoring across many devices.
ON THE RECORD
The COVID-19 pandemic made clear how urgently the nation's healthcare infrastructure needed to be improved. Even though the government has taken steps to improve access and outcomes, such as the Ayushman Bharat Digital Mission, there is still a critical need for technology and innovations from the private sector and through public-private partnerships to close the gap and hasten the improvement of clinical outcomes for all, opines the CEO and co-founder of Sattva Consulting, Srikrishna Sridhar Murthy.
In big public hospital facilities and care facilities, adopting monitoring of patients and early warning systems like Dozee saved nurses a significant amount of time and energy in terms of patient surveillance, allowing them to handle other care-related tasks more effectively. In addition to digital monitoring capabilities that helped find patients at high-mid-low risk and further enabled the prioritisation of critical patients, it also improved patient safety, Dr. Vaishali Shelgaonkar, head of the anaesthesia department at Indira Gandhi Government Medical College & Hospital, added her thoughts.