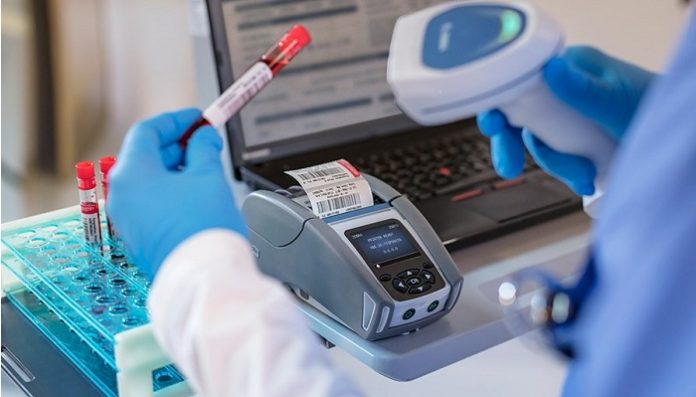 Cue Health Inc., the healthcare technology company behind one of the country's most accurate COVID-19 tests and BioReference Laboratories, Inc., an OPKO Health company announced that Cue is now an available point-of-care solution for BioReference's clinical customers, including for healthcare providers and point-of-care clinics in the U.S.

Cue's innovative Cue Clinic™ provider dashboard will be the keystone product offered through BioReference. Cue Clinic will provide healthcare providers with a full suite of integrated digital patient care services, including test results from the Cue Health Monitoring System, virtual care capabilities, scheduling, e-prescriptions, reporting, and more. Cue Clinic will help healthcare providers access and utilize digital health capabilities with integrated diagnostics to modernize their practice, manage population health, and access timely health analytics to enable healthcare providers to make more informed care decisions that best serve their patients' needs.
BioReference will now offer healthcare providers a full-service, turnkey onboarding process, including CLIA application assistance, setup, training, and implementation of Cue Clinic as well as the Cue Health Monitoring System (Reader) as part of the healthcare providers' own in-house laboratories. The Cue experience starts with the Cue Reader, a reusable and compact device that processes each test and delivers results in 20 minutes via the Cue Health App. The Cue Reader is currently compatible with Cue's COVID-19 Test and other tests that are in development.
"Approximately seventy percent of clinical decisions at the point of care are made utilizing diagnostic data, but the current system is inconvenient, inefficient, expensive, and disconnected," said Ayub Khattak, CEO and co-founder of Cue Health. "Together with BioReference, Cue can empower healthcare providers with the tools and insights they need to make better-informed care decisions together with their patients, today and into the future."
By providing actionable information in real-time and at the point-of-care, Cue empowers healthcare providers to help individuals proactively monitor and manage their health. Cue's planned future care offerings – all of which are intended to be compatible with the Cue Reader – include products and services across the categories of respiratory health (such as for influenza, RSV, and strep throat), sexual health (such as for chlamydia and gonorrhea), cardiac and metabolic health (such as for cholesterol and HbA1c), women's and men's health, and chronic disease management.
"BioReference and Cue are jointly focused on developing innovative solutions to empower our customers. This combined effort will assist us in supporting the market efficiently and effectively," said Natalie Cummins, Chief Commercial Officer for BioReference Laboratories. "BioReference aims to lift barriers to entry that block healthcare providers from offering diagnostic testing in their practices and provide fast, reliable test results, enabling faster healthcare decisions."
Cue is a testing solution in a number of the nation's leading healthcare institutions, including Johns Hopkins Medicine, Mayo Clinic, Memorial Hermann, and UPMC Children's Hospital of Pittsburgh, as well as distributors such as Cardinal Health.
BioReference has performed over 1.5 million point-of-care tests for customers, and BioReference's new offering is focused on bringing point-of-care solutions to providers' in-house laboratories. The offering provides state-of-the-art point-of-care solutions, supporting clients from set-up and training to operation and troubleshooting for their point-of-care laboratories.