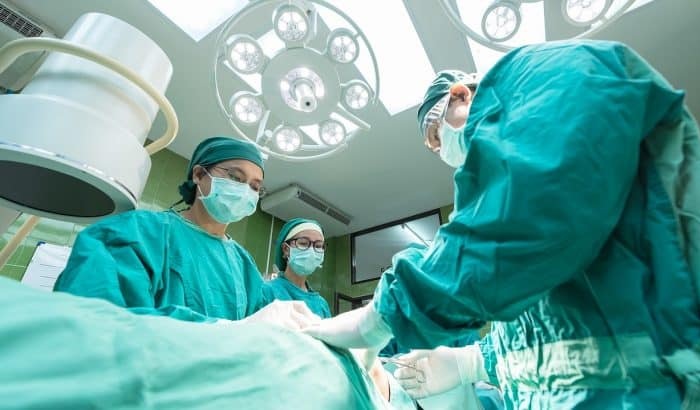 Delta Electronics, the leading provider of switching power supply systems and uninterrupted power solutions, has completed a project installing UPS systems at the facility of Scientific Research Institute of Children's Infections of the Federal Medical and Biological Agency (FSBI) in St. Petersburg, Russia. The project was completed with the support of Delta Electronics' partner, Spectr RS.
In today's Russia, a lot of attention is paid to the modernization of the country's healthcare system. The government's targeted programs include implementation of specialized IT solutions that help medical institutions work more efficiently and improve the quality of patient care. One such medical institution is the FSBI. Operating since 1927, it is Russia's oldest research center for children's infections research study. Today the Institute is involved both in providing medical assistance to children with infectious diseases and in conducting research that constitutes an invaluable contribution to science and expands our knowledge about the human body.
As part of the latest renovation and modernization of the Institute's medical facility and the Radiology Diagnostics Department, Delta's UPS systems were installed for MRI and CT scanners, CCTV systems, fire alarm systems, lighting and smoke exhaust systems in the Institute's medical facility. The project, carried out from February 2013 till September 2016, covered a total floor area of 29,136.8 square meters.
To meet the objective of ensuring uninterrupted power supply at FSBI, Petrobalt, the general contractor of the renovation, together with specialists representing Spectr RS selected UPS systems manufactured by Delta Electronics: the Ultron family HPH series UPS with capacities of 60 and 120 kVA and the highest efficiency in the segment—up to 96%). These UPS systems are based on digital signal processing (DSP) technology, which helps reduce the number of electronic components and brings down the failure rate, which is extremely important in the work of high-precision medical devices. In addition, the system's reliability is boosted by the fact that it includes redundant auxiliary power and fans. The watchdog circuit controls the redundant auxiliary power circuit, decreasing the probability of system failure that may be caused by malfunction of any of the elements.
This solution was aimed at increasing the working reliability of expensive magnetic resonance, computed tomography equipment, and the ancillary medical devices in the radiological diagnostics rooms of the medical institution.
At the moment, the UPS systems installed at the Institute can support power to the equipment for 15 minutes during a power outage in the mains. In addition, especially for this project, the contractor produced battery cabinets, which perfectly fit in the limited space at the facility.
"We believe that the solutions developed by Delta Electronics are the best in their class because they offer a combination of maximum available power, unparalleled energy efficiency, and excellent parameters for medical facilities, which require highly reliable power protection systems," said Darya Borok, marketing specialist at Spectr RS. "In the end, all this will allow the medical centers to work more efficiently and to take better care of their little patients."