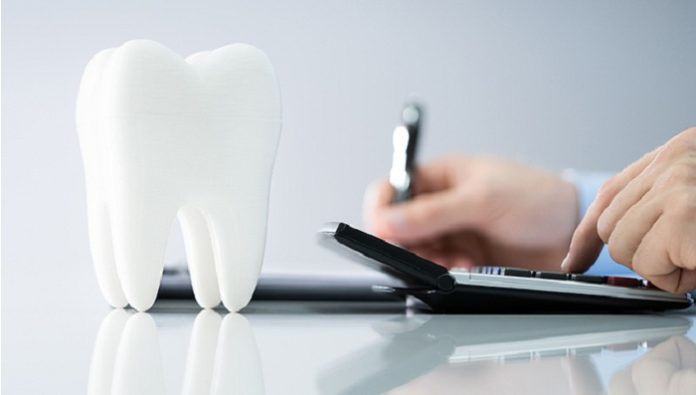 The healthcare industry, including oral care, is the single most targeted niche in the United States when it comes to cyber thefts. Last year alone saw more than 29 million healthcare records breached. 
As we've transitioned to electronic patient files and billing techniques, cybersecurity has become essential now more than ever.    
What exactly does this mean for your dental practice?
It's crucial, as a dental practice, to not only be aware of these risks, but also to take action in order to prevent access to your patient's personal files; and protect them and your business from cyber criminals. 
While you likely have some security protocols already in place, now may be the time to invest in the security of your practice a little more seriously. In an age where technology is swiftly evolving, those who don't take proactive steps in protecting their dental clinic are vulnerable to an information breach.
In this article, we explore a few important measures that dental care providers can include within their day-to-day operations to ensure optimal security to billing procedures.
1) Leverage a Cloud-Based Automated Billing Solution
Cloud computing is one technology that is taking pretty much every industry by storm at present. Forward-thinking healthcare leaders too are now realizing the potential of this state-of-the-art tech innovation within their daily workflows to make them seamless.
Medical billing is seeing rapid advancements on the Cloud front as well. 
A new way of billing is becoming popular as we speak – online invoicing (e-invoicing). This is nothing but a cloud-based automated billing solution. 
One recent study conducted by Zion Market Research found that the global market for e-invoicing services is expected to be valued at approximately $20 billion by 2026. 
As far as security is concerned, a cloud-based automated billing solution provides greater reliability and compliance to patient data since you can easily employ added safety measures such as access controls, off site cloud archival of data, multi-factor authentication, etc. on such a platform.
Some of the benefits that come alongside online invoicing are:
It is quick and easy to use,

It stores all the data on a single centralized repository which boosts interoperability,

It saves up a lot of the dental staff's time by automating repetitive tasks,

It furnishes important reminders for patients related to upcoming payments, and

It provides greater cost savings since all the crucial billing data can be easily accessed at any given point in time.
If you aren't yet ready to invest in a software solution of this sort, one best practice would be to store all your billing information on a HIPAA-compliant dedicated cloud server. That way, you get optimal data security, within the budget you're willing to assign toward it.
"As the healthcare industry evolves, so too do the spam attempts on websites. Our digital security team reevaluates our protection needs each quarter. We continue to create offline backups of our entire database of customers, digital scans, and billing information that are stored on fireproof hard drives. By staying ahead of the evolving spam attempts with our Cloudflare, security updates, and up-to-date captcha settings, our customers can feel safe knowing their information is secure," says Seth Newman of Sporting Smiles.
This gets us to our next point.
2) Observe Optimal Compliance to HIPAA at all times
As dental care providers, we all know how important it is to adhere to the rules and regulations laid down in the Health Insurance Portability and Accountability Act (HIPAA) for practicing effective billing. It helps you steer clear of data breaches, or any resultant penalties arising due to the breach. 
Even a single data breach is enough to tarnish your long-earned reputation in the industry.
There are countless stories making the rounds about how dearly organizations have had to pay for faulty billing procedures, or what dangers they had to face, due to a simple failure to comply with the rules for data security and safety.
"One of the biggest things we invested in with our website is a robust security system," said Dr. George Stanislaw, Malpracticecenter.com. "Once customer trust has been lost through a data breach, it is near impossible to get it back to previous levels." 
HIPAA supports the electronic submission of claims, which directly translates to an impressive increase in returns and limited errors on your part. The act also sets forth security guidelines for privacy of patient information. 
Some of the safety measures HIPAA mandates in order to protect sensitive patient data include:
Password-protected computers,

Staff well-versed in maintaining safety of patient data and required to compulsorily put their signature on agreements for non-disclosure and confidentiality,

Disabling external devices on each computer after use,

Firewall and antivirus software for each individual computer,

Health information which can help to identify a person such as telephone number, name, email ID, photographs, health plan number, medical record number, license number, social security number, payment methods, etc. should be protected at all times.
Apart from the physical safeguards mentioned above, you also need to remember that all sensitive billing information should remain secure even in remote locations- right from when such information enters your organization, or when it is stored at rest on your servers or systems, to when it leaves your organization.
One of the ways you can ensure all at-rest billing data within your organization remains secure is by storing it on HIPAA- compliant hosting servers. 
3) Employ Additional Security Controls in Place
While employing the measures outlined within the first two points will definitely make it comparatively difficult for cyber criminals to be able to access sensitive billing information from your organization, these won't be enough in order to fortify your security framework.
You need other safeguards that will ensure it is next to impossible to steal data from your practice.
Some of the added security measures dental care organizations can deploy in order to protect billing information are:
Ensure your staff members understand HIPAA and their individual liabilities toward protecting sensitive information. Also, make sure that all members are properly trained on cybersecurity protocols and know next steps in case a breach attempt occurs

Control access of protected patient data, only allowing authorized individuals to access the details

Encrypt all your emails and attachments before sharing them externally

Conduct audits and risk assessments on a frequent basis to keep a check on the overall security and identify any existing or probable loopholes

Avoid using the exact same password at every place. Also, store all your passwords in a secure location

Maintain a layered defense system so that even if an attacker manages to get past one layer, they still don't get to access protected data immediately. Doing this buys you sufficient time in the event a breach is reported and you need to act

Backup data on a regular basis on a secure central repository so you can recover all important information even if a data breach occurs.
There are a lot of other progressive security options available in the market today. The ones mentioned above only scratch the surface. 
Be on the lookout for what fits the needs of your organization. Also, keep an eye out for what measures your industry counterparts are deploying to strengthen security. 
However, it is important to remember that there is no one-size-fits-all approach when it comes to data security. You need to be open to embracing technology and experimenting with different solutions before you can finally figure out what works best for you.