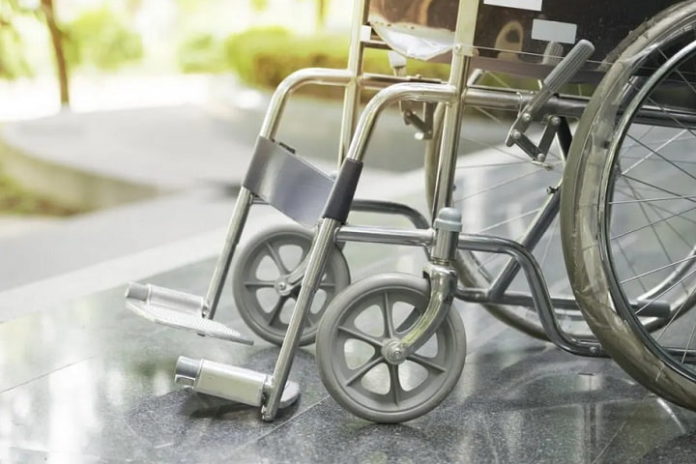 The answer is Yes, partially, and under certain conditions. Walkers and wheelchairs are considered durable medical equipment, a category of reusable medical supplies. Medicare offers Durable Medical Equipment (DME) coverage under Part B– Medical Insurance that covers a specified list of medical supplies, doctor services, and preventive care.
When you first apply for Medicare at age 65, you will automatically enroll in Part A. It covers hospital stays, some skilled nursing and rehabilitation services (as in a nursing home or rehab facility), and hospice care. Most people do not pay premiums for Medicare Part A, but there are deductibles.
What Is Part B?
Medicare Part B is a type of health insurance that requires payment of a base monthly premium. Higher-income individuals will pay more depending on their earnings. If you need a help enrolling into Medicare, you can do that by going to ClearMatch Medicare. Besides the monthly premium, medicare recipients pay an annual deductible. They also are responsible for a percentage of the medical expenses for doctor visits and other outpatient services.
If you are already collecting Social Security benefits when you turn 65, the Social Security Administration will handle the enrollment. They will sign you up automatically for both Part A and Part B. The monthly premium will be deducted automatically from your social security benefits.
If you are still employed when you turn 65 and apply, enrollment in Part B is automatic unless you decide to opt-out. If you still have health coverage through your employer or spouse, you may want to defer signing up for Part B. If you have no other insurance when you first enroll and do not sign up for Part B, you may be stuck with higher premiums when you enroll later.
Coverage Of Durable Medical Equipment
Part B covers DME (durable medical equipment) along with doctor visits, certain outpatient services, diagnostic screening, lab tests, and ambulance transportation. The plan requires that a physician deems the DME medically necessary, and it's part of the health care supplies list that meets their accepted standard of medicine.
The plan will help to rent or purchase approved DME. A doctor or other medical provider must first prescribe the DME. The approved list includes canes, crutches, walkers, manual wheelchairs, and scooters. Walkers, including rollators, are covered by the plan if your physician declares them a necessity and prescribes them for use in your home.
The same rules apply to wheelchairs and scooters. Part B covers manual wheelchairs and power-operated scooters if prescribed for use inside the home. Manual wheelchairs and motorized scooters only for use outside the home are not approved and, therefore, not covered by the plan.
Power-Operated Wheelchairs
Part B will not help pay for a power-operated wheelchair unless certain requirements are met. The patient must be examined face-to-face by a doctor and have a written prescription. Additionally, power-operated wheelchairs must be for use inside the home. Wheelchairs for use only outside the home are not approved medical equipment.
Also, for certain types of power wheelchairs, prior authorization (pre-approval) may be required. There are currently at least 40 models of power wheelchairs that Part B will not cover without this prior authorization.
The DME supplier will handle the prior authorization request for the patient. When the physician provides a prescription for a power wheelchair, the DME supplier will submit an authorization request with all the required documentation to the plan on behalf of the patient.
The plan may deny the authorization request if they decide that a power wheelchair is not medically required. It also may deny it if there is any information missing. In this case, the DME supplier can resubmit the prior authorization request.
Important Things To Know
The prescribing doctor and medical equipment supplier must be enrolled in Medicare for the DME to be covered. The supplier needs to be approved by the plan and issued a supplier number.
It is best to ask each of them if they participate in the plan before ordering any DME. If the doctor and supplier are enrolled, they must accept "assignment" from Medicare. Assignment means they agree to be paid directly by the plan and can only bill the patient the coinsurance and the approved Part B deductible.
If they do not participate in the plan and do not accept assignment, they can bill without limitation instead of the amount approved. If either the doctor or the supplier is not enrolled, Part B will not pay any claims submitted by them.
Medicare Advantage
In addition to Parts A and B, there is the option to add Advantage. This additional insurance can potentially offset the out-of-pocket costs for DME. As of 2021, Plan B coinsurance is 20% of the approved amount.
Med Advantage was created in 1995 by the federal government to offer people more options. Private health insurance companies sell these plans, and the federal government regulates them.
Because the Advantage plan is provided by private insurance companies, the coverage and costs will vary. If you are part of an Advantage plan, you can contact your plan's primary care provider to ask if DME is covered.