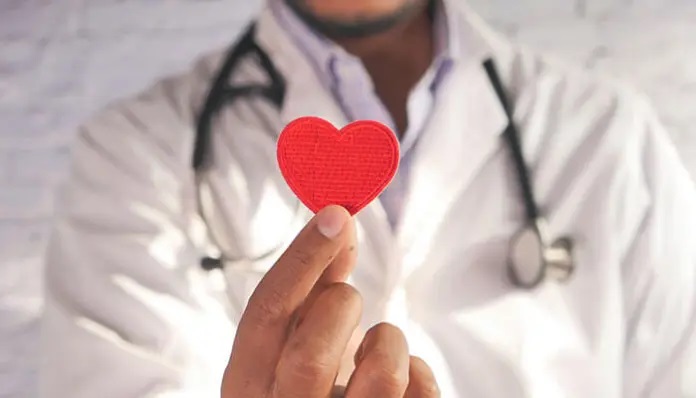 Doctor Anosh Ahmed of Houston is an eminent internal medicine physician, avid philanthropist, and visionary entrepreneur.
Throughout his life, he's dedicated himself to various ventures to learn and give back.
Dr. Ahmed continues to work daily to positively impact his community, and Thrive Global and other national publications have recognized Dr. Ahmed's professional accomplishments in medicine.
Dr. Anosh Ahmed – An Eminent Internal Medicine Physician
Having come from a humble background, one of Dr. Ahmed's most significant achievements is becoming a licensed physician.
Doctor Anosh Ahmed (M.D.) graduated with honors from Windsor University School of Medicine. He was also on the Dean's list and graduated cum laude.
He went on to complete an Internal Medicine Residency at Mount Sinai Hospital in Chicago. Then, he completed a Principles and Practices of Clinical Research program at the prestigious Harvard T.H. Chan School of Public Health.
Dr. Ahmed has made many remarkable contributions to the medical field. His accomplishments in healthcare administration and lasting impact have been widely recognized in the medical community. Not only is he a medical practitioner, but he's also a leader who inspired trust among many in his field.
Dr. Anosh Ahmed – A Visionary Entrepreneur
Doctor Anosh Ahmed has had a strong interest in entrepreneurship since childhood. Throughout his life, he's worked towards building a more equitable and prosperous world for all. He credits his entrepreneurial success to his steadfast work ethic and commitment to excellence.
Before a career in medicine, Dr. Ahmed founded various notable restaurants and other establishments. He also manages multi-million dollar capital projects and contract negotiations.
Today, Dr. Ahmed's leading focus is bringing new ideas to life to help people in his community and break the cycle of poverty through the Anosh Inc. Foundation.
"In order to build something, you have to be tenacious and extremely driven. There's always a solution if you look hard enough." -Doctor Anosh Ahmed
Dr. Anosh Ahmed – An Avid Philanthropist
Although Doctor Anosh Ahmed has faced various obstacles, he continues to work towards and is passionate about giving back to his community through philanthropic efforts.
Dr. Ahmed's recent philanthropy achievement has been the creation of the Anosh Inc. Foundation. Through the foundation, he contributes significant time and energy to lifting up his community and developing strategies to end poverty.
Through the Anosh Inc. Foundation, Doctor Ahmed focuses on safe housing, equal education opportunities, and medical care for the underserved. He's provided laptops, books, and school supplies to children in Chicago and Houston via various churches and local organizations.
Not only does Dr. Ahmed help disadvantaged youth and their parents, but he also supports his team in taking classes for further education and guidance in helping others.
He also sponsors and volunteers with local events to support these efforts. Some recent efforts include a Thanksgiving turkey donation, a local blood drive, and Memorial Day flowers for Veterans.
Dr. Ahmed's goal moving forward with the Anosh Inc. Foundation is to continue serving those in his community and expand and help those in need worldwide to help people here and in other countries.
When Doctor Anosh Ahmed isn't learning and working with the Anosh Inc. Foundation, he's spending time with his family. He also enjoys traveling and experiencing different cultures.