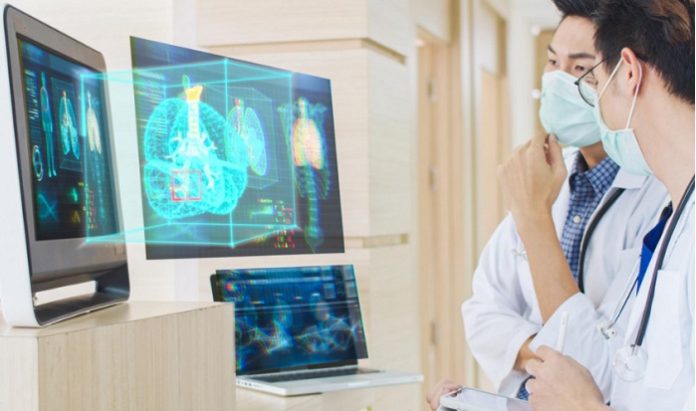 With the emergence of advanced AI tools, healthcare practitioners and providers in the UK have the opportunity to make well-informed diagnostic decisions efficiently, leading to improved disease intervention, prevention, and treatment. This advancement holds the potential to enhance patients' quality of life and contribute positively to society.
Amidst the ongoing global discourse about the appropriate integration of AI, a Validation framework tailored for the application of AI in the UK's healthcare sector, known as Specification (BS 30440), is being introduced. Its primary objective is to enhance confidence among UK-based clinicians, healthcare professionals, and clinical providers regarding the safe, effective, and ethical development of the AI tools they employ. This auditable standard, designed for global relevance, specifically focuses on products primarily intended for the treatment, diagnosis, or management of health conditions in the UK.
Projections suggest that the worldwide healthcare AI market could exceed $187.95 billion by 2030. Nevertheless, healthcare practitioners and providers in the UK might face constraints in terms of time, resources, or internal capacity to thoroughly assess AI products. In this context, the specification serves as a tool for making informed decisions regarding the adoption of AI tools. It facilitates the evaluation of healthcare AI products by both UK-based clinicians and patients, considering factors such as clinical utility, performance standards, integration into local clinical workflows, ethical considerations, and equitable societal outcomes.
This framework encompasses a diverse range of healthcare AI products used within various UK settings. It encompasses regulated medical devices (such as medical software), products directly accessed by users (e.g., imaging software), or those used by patients (like AI-driven smartphone chatbots). Furthermore, it extends to AI products used in home-based or community care settings, covering a wide array of products, models, systems, or technologies incorporating AI elements, including machine learning. The specification's relevance extends beyond AI system suppliers and product auditors; it has been meticulously crafted by a multidisciplinary team of UK-based experts, including clinicians, AI specialists, ethicists, and healthcare leaders. It consolidates existing guidance and best practices, translating intricate functionality assessments into a structured framework against which AI systems can be evaluated.
For organizations operating within the UK's healthcare sector and all those engaged with it, this standard holds profound significance. As AI gains prominence and showcases its potential to revolutionize healthcare within the UK, this framework will play a pivotal role in ensuring the responsible and ethical utilization of AI tools. Through the application of innovative AI tools and algorithms adept at processing substantial data volumes, clinicians and healthcare providers in the UK can make prompt and accurate well-informed diagnostic decisions, ultimately leading to more effective disease management and an enhanced quality of life for patients.
This specification effectively addresses the pressing need for an established validation framework for AI development and clinical assessment within the UK's healthcare landscape. It builds upon a foundation initially tested by experts at Guy's and St. Thomas Cancer Centre within the UK, refined through ongoing consultations with UK-based stakeholders entrenched in the AI and Machine Learning domain. Concurrently, the British Standards Institution (BSI) has been collaborating with UK regulators, healthcare institutions, and other relevant bodies to explore the role of standards in regulating and overseeing AI within the UK's healthcare sector.