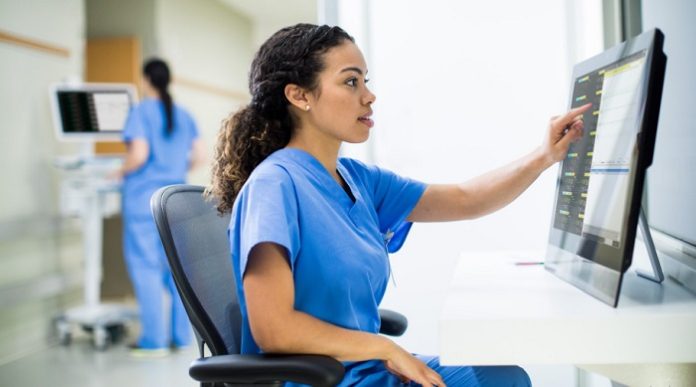 A novel online 'matching' platform has been introduced to streamline the allocation of NHS treatment for thousands of patients, particularly those facing delays due to the COVID-19 backlog. This tool simplifies the process for NHS personnel to access and add available surgery slots across the country, including those in private hospitals. Clinical teams can input patient details from their waiting lists, and both NHS and private providers can use the platform to pair patients with suitable treatment options. Initially designed for hospital admissions, the system's scope will soon expand to encompass cancer care, diagnostic assessments, and outpatient appointments, addressing a broader range of patient's needs.
Since its launch in January, the platform has received over 1,700 offers of assistance, with numerous patients poised to benefit as the system matures. Its primary focus is on patients who have been on waiting lists for extended periods, aligning with the NHS' concerted efforts to address the COVID-induced backlog. The goal is to notably reduce the backlog, with a subsequent aim to minimize 65-week waits by April 2024. Patient information, including willingness to travel, illness severity, BMI, and wait time, is shared to facilitate informed decision-making by healthcare organizations. In instances where multiple providers offer treatment, patients are empowered to select based on their preferences, such as travel distance.
Specifically, specialties like gynecology, colorectal care, and trauma and orthopedics have significantly benefited from this digital mutual aid initiative. However, the platform can accommodate a wide array of treatments and appointments. Amanda Pritchard, NHS chief executive, lauds the tool for enhancing collaboration among hospitals and improving patient care. The platform exemplifies the NHS' commitment to leveraging technological innovations to enhance service delivery, reflecting the broader transformation occurring within the healthcare system. This emphasis on technology aligns with the NHS' ongoing efforts to deliver optimal patient care.
The platform will play a crucial role in expanding patient choice and personalizing treatment services based on clinical needs and preferences. This approach promises to expedite diagnostic checks for major conditions and offers timely treatment, potentially eliminating the need for hospital visits in certain cases. By employing various tools, the government aims to reduce waiting lists, a top priority. The platform not only facilitates patient choice but also fosters collaboration between the NHS and the private sector, driving quicker patient treatment.
The platform's expansion empowers both patients and healthcare professionals to jointly decide on treatment locations. Patients often aren't aware of their choice rights, and this platform could boost the utilization of mutual aid in the NHS. The association's positive experience with mutual aid initiatives in partnership with programs like Getting It Right First Time (GIRFT) underlines its value. Such collaborative endeavors have contributed to NHS recovery plans, considerably reducing long waits and enhancing patient care. The platform's introduction exemplifies the NHS' overarching strategy to optimize healthcare capacity and expedite recovery, significantly increasing its use of independent sector resources since 2021.