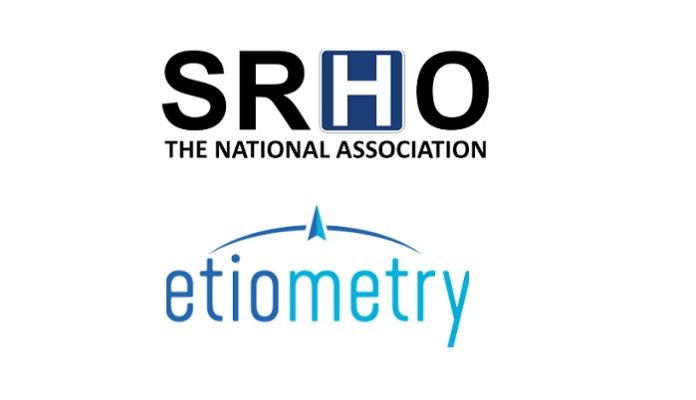 Etiometry, a leader in clinical intelligence technology for critical care entered a strategic partnership with SRHO – The National Association. The partnership is set to empower SRHO's esteemed members with revolutionary tools to drive quality improvement initiatives that improve outcomes of critically ill patients and deliver cost efficiencies for critical care units across the hospital.
Etiometry's clinical decision support platform maximizes high-acuity care teams' situational awareness by visualizing all patient data that are continuously streamed from monitors, devices, and the EHR to show trends over time on one screen – from anywhere, so clinicians can access from the bedside, a workstation on wheels, remotely via VPN or at a central command center. The platform also helps clinicians anticipate patient deterioration with FDA-cleared risk algorithms, which flag risk of inadequate oxygen delivery or ventilation of carbon dioxide and other conditions, for the care team to determine if early intervention is needed.
Etiometry's Clinical Pathway Automation streamlines clinical workflows by embedding hospital-specific best practices to standardize the escalation and de-escalation of care in the ICU. Automatically informing clinicians when patients have met criteria for clinical workflows directly impacts outcomes while helping newer nurses manage complex patients. Hospitals can also easily measure quality initiatives and refine workflows with the Etiometry QI App and automated reports.
"Hospitals should consider taking advantage of SRHO's first clinical partnership targeting the ICU if they're seeking a turnkey solution to achieve that elusive balance between standardized and individualized care. The published data on Etiometry are compelling – both clinically and operationally," said Mark Tribbett, Chief Executive Officer at SRHO, a consortium of Strategic Regional Healthcare Organizations aimed at supporting each member's unique challenges. "At the end of the day, the platform's capabilities meet the real needs of our representative hospitals, including the ability to decrease length of stay and readmissions, as well as minimize time on vasoactive medications and mechanical ventilation."
"We are excited to partner with SRHO and get to know its member health systems," said Shane Cooke, CEO of Etiometry. "Etiometry was created by and for clinicians, so we deeply appreciate the challenges providers face and we're always excited to help them achieve material quality improvements. Our team developed an easy solution to gauge success of a team's quality improvement initiatives and demonstrate true value in terms of outcomes. Ancillary benefits address any strains on hospital budgets with the significant cost savings and potential additional revenue associated with our platform use."