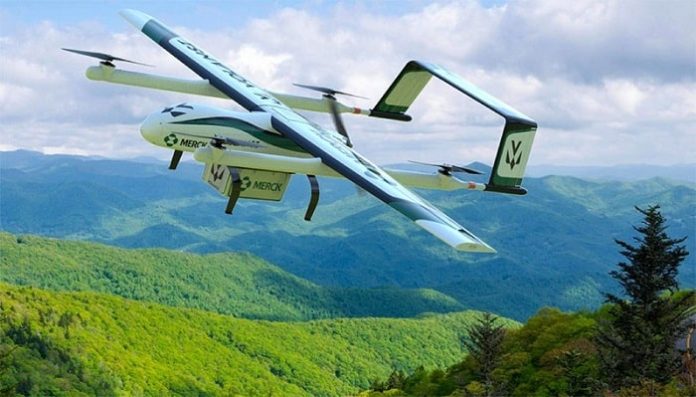 In a first for Europe, Belgian hospitals have started testing a drone to speed up the delivery of human tissue samples between operating room patients and medical labs across city centres.

Recently, a private contractor launched a drone from a ZNA hospital group building in Antwerp, flew 800 metres, and then landed it on the rooftop of the GZA group's Sint-Augustus location. A sterile flask carrying human tissue samples to be examined for cancer cells was slung beneath the quadcopter. There were four more test flights after the initial one.
The only business in Europe with a licence to operate unmanned aircraft over populated areas for medical purposes with a remote pilot out of line of sight is the private company Helicus. The drone itself is produced by the Belgian company SABCA, and Helicus aims to have established a profitable business with frequent flights by 2024.
While testing is still going on, it's anticipated that the European Union will pass new regulations the following year that might allow medical flights among the 27-member union. Hospitals are cutting expenses by centralising testing labs, but as a result, they are becoming farther away from patients, according to Michael Shamim, chief executive of Helicus, who spoke to AFP.
A quick logistics system is required. And that's where drones are useful, he added. Drones can travel more quickly and predictably between hospital facilities since they are not impacted by traffic congestion or road closures.
The two major hospital groups in Antwerp, ZNA and GZA, manage 1,200 tissue samples per year that are taken during surgery and must frequently be quickly studied to identify the course of the procedure.
Currently, samples are transported by road, occasionally by taxi, to the city's four labs. According to pathologist Sabine Declercq, while removing a tumour, the surgeon attempts to protect surrounding tissue as much as possible.
However, samples are sent to the lab throughout the surgery, and the results must arrive within thirty minutes, to confirm the tumour has been entirely eradicated. Drones are currently only used to transport samples for testing, such as human tissue and urine, but Helicus envisions a day when they would also deliver blood transfusions and donate organs directly to patients.