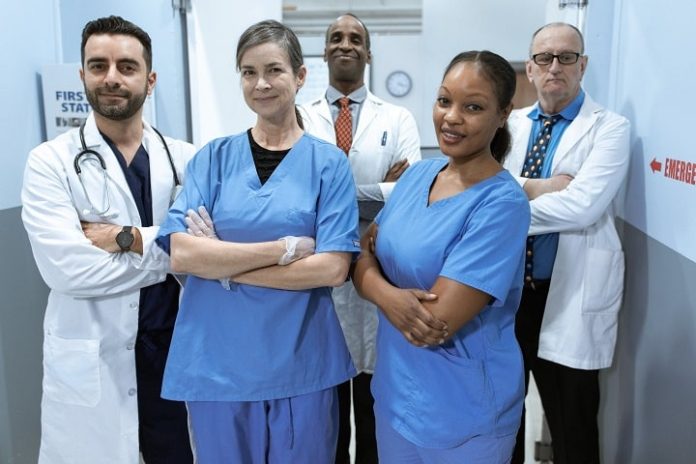 Nursing is a rewarding career choice that can lead to many different career paths. That's the reason why more and more medical enthusiasts are becoming nurses. According to recent data, at least 4.2 million registered nurses are there in the US. Your chosen path will be up to you, but several options are available after earning your degree or certifications.
From working in the hospital setting to starting your own business as a nurse practitioner, there are many opportunities for nursing graduates to explore after they receive their initial education and training.
Why Take Nursing Programs?
Why take nursing programs? There are several reasons why students choose to enroll in a nursing program. The job market is good, and there are plenty of opportunities for nurses with experience or advanced degrees. Nurses can also earn high salaries, making this career path attractive to many people. Data from the U.S. Bureau of Labor Statistics show that the median pay for registered nurses in 2021 was $77,600 annually.
Nursing programs are affordable and flexible. You don't have to quit your job or put off other plans for long periods to complete them. In fact, many online schools offer accelerated programs that allow you to complete your bachelor's degree in just 18 months or less.
These online programs are flexible, as you can access study materials 24/7. This means you can enroll in a program even if you have a job. Many online colleges offer nursing programs, from Bachelor of Science in Nursing (BSN) to Master of Science in Nursing (MSN).
When selecting online college nursing programs, go with a college accredited by many awards and recognitions. It can ensure that the programs will be good and you will get a quality education. You can find these accreditations listed on the online college's website. For example, Holy Family University lists three awards related to nursing programs. These include the following:
Best Regional Schools – North by U.S. News & World Report

Best BSN Programs by U.S. News & World Report

The Middle States Commission on Higher Education
Let us now take a closer look at the different types of nursing programs you can pursue:
Accelerated BSN
An accelerated BSN program is designed to provide students with a bachelor's degree in nursing in less time than it would take to obtain a traditional BSN. These programs are ideal for undergraduate students who want to become nurses. The cost for such courses varies, depending on the college, but you can expect to shell out something around $30,000 to more than $70,000.
In most cases, you'll need at least two years of college education before applying to an accelerated program. However, some schools may accept applicants who have earned their GED or high school diploma instead of completing college coursework.
In some instances where applicants do not meet these criteria but still feel confident about their ability as future nurses, they may be able to enroll as part-time students while continuing their full-time jobs until they can complete enough prerequisites through online classes or community college transfer credits, another option worth exploring.
Online BSN
Online BSN programs are ideal for busy individuals who want to earn their Bachelor of Science in Nursing (BSN) degree but do not have the time or flexibility to attend traditional classes. Online BSN programs allow you to complete your coursework at your own pace, meaning you can fit it into your schedule around other commitments like work or family life.
Most online nursing programs also offer accelerated options that allow students who already hold an associate's degree in another field of study to complete the program within two years instead of three.
Online nursing schools provide students access to expert faculty members via email, phone calls, and video chats throughout their studies and beyond graduation day. This means you'll never feel alone on this journey toward becoming a nurse. Instead, you'll be supported by people who truly care about helping you succeed.
Diploma Nursing Programs
Diploma nursing programs are generally offered at community colleges, and they're designed for people who already have a bachelor's degree in another field. You can complete this type of program in about two years.
Diploma nursing programs are typically less expensive than other training options because they do not require the same amount of time spent in the classroom or clinical settings as other types of training do. This means that you will likely pay less money overall when you attend a diploma nursing school than if you were enrolled at a university or college where most students spend four years earning their degrees.
Master's in Nursing (MSN)
MSN programs are an excellent option for nurses who want to advance their careers. The MSN is a master's degree that prepares nurses for leadership roles in clinical practice, education, and research. A bachelor's degree in nursing (BSN) is required before applying to an MSN program.
To earn an MSN degree, you must complete one extra year of study beyond the BSN curriculum requirements and pass a national exam called the National Council Licensure Examination (NCLEX-RN). The overall pass rate for the exam was 86.6% in 2020 to get a license. Most universities offer online master's programs in nursing, but students may also choose an on-campus setting if they prefer face-to-face interaction with professors or classmates.
Doctor of Nursing Practice (DNP)
A Doctor of Nursing Practice (DNP) is a terminal degree, meaning it's the highest level of education you can earn in nursing. The DNP program requires students to complete coursework in research methodology and statistics, as well as other sciences related to healthcare delivery.
Students pursuing this degree must have extensive clinical experience before entering their studies to apply their knowledge to real-world situations while working toward their degree. The goal is for nurses with this certification to become leaders in healthcare delivery by providing evidence-based care through collaboration with other professionals such as physicians and pharmacists.
DNP programs are often offered at universities that offer master's programs in nursing (MSNs). Because these types of schools tend to teach and conduct research into various areas explicitly related to improving patient outcomes, they're excellent places for aspiring doctors looking for high-quality education opportunities.
Associate Degree Nursing Programs
An associate degree nursing program is designed to prepare students for entry into the nursing profession. These programs typically take two years, but some may be completed in as little as one year if you have earned an associate degree or your credits transfer quickly.
Most states require nurses who wish to practice at all levels of care and in all settings to have a baccalaureate degree. However, some do not require a bachelor's degree until later in their careers.
Conclusion
We hope this article has helped you understand the many different types of nursing programs that are out there. As mentioned earlier, knowing what degree you want to get is essential before deciding on a program. If you're unsure yet or need more information about an accelerated BSN or online BSN program, plenty of information online can help.