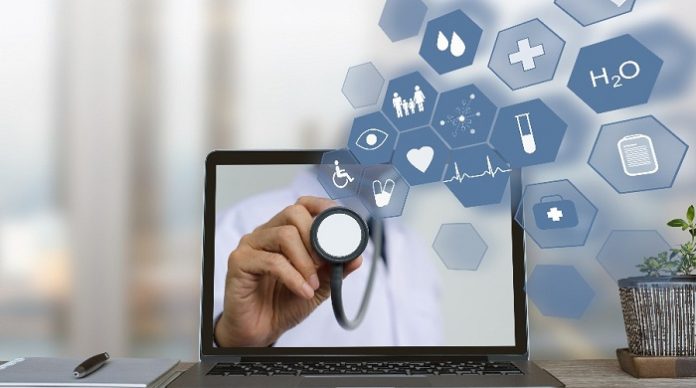 The Connected Care Pilot Program, a $100 million project unveiled in 2018 to improve access to telehealth for low-income Americans and veterans, will soon begin accepting applications, FCC officials have announced.
The Federal Communications Commission is getting ready to launch the Connected Care Pilot Program, a $100 million project aimed at improving telehealth access for low-income Americans and veterans.
The agency released details on the program this past week, pushing a plan that's been about two years in the making closer to fruition. While no date has been set for receiving applications, the six-page document does lay out the ground rules for who's eligible and how to apply for three-year grants for pilot projects.
The program will offer grants to cover 85 percent of the connectivity costs for telehealth programs, including broadband access, internet connectivity for patients and some network equipment. It will not fund the purchase of telemedicine devices.
Announced in July 2018 by FCC Commissioner Brendan Carr and Mississippi Senator Roger Wicker, the program was seen as a means of driving connected health access to people who have problems accessing care – such as those living in remote areas without reliable broadband coverage and those who can't afford those services.
"We're seeing a trend in telehealth towards connected care everywhere," Carr said at the time. "The FCC has long supported the deployment of broadband to healthcare facilities, but advances in technology mean that high-tech, life-saving services are no longer limited to the confines of connected, brick-and-mortar facilities. I saw this firsthand when I visited Mississippi six months ago and learned about a remote patient monitoring trial that improved outcomes for diabetes patients living in the rural Mississippi Delta. Since then, my office has been meeting with experts in this field, visiting rural health care facilities, and working to see how the FCC can support this movement towards connected care."
The FCC adopted final rules for the program this past April, and the agency said last week that it would post the opening and closing dates for applications in a future Public Notice, though it's unlikely that applications will be accepted before November.
The program is open to those who meet the definition of "health care provider" in section 254(h)(7)(B) of the Telecommunications Act of 1996, and can be located in rural or non-rural areas. Eligible providers can take steps now to obtain an eligibility determination by filing an FCC Form 460 with the Universal Service Administrative Company (USAC) to obtain a Health Care Provider (HCP) number and eligibility determination, both of which are required on the application for the program.
The program had in recent months been overshadowed by the coronavirus pandemic and the FCC's COVID-19 Telehealth Program, which was launched out of the CARES Act in March – using some of the groundwork laid for the Connected Care Pilot Program – to support care providers looking to launch or expand telehealth program to deal with the emergency.
That program used up its $200 million budget in July with a considerable number of applications left unfilled; according to this latest notice, providers who qualified for that program may apply for the Connected Care Pilot Program.