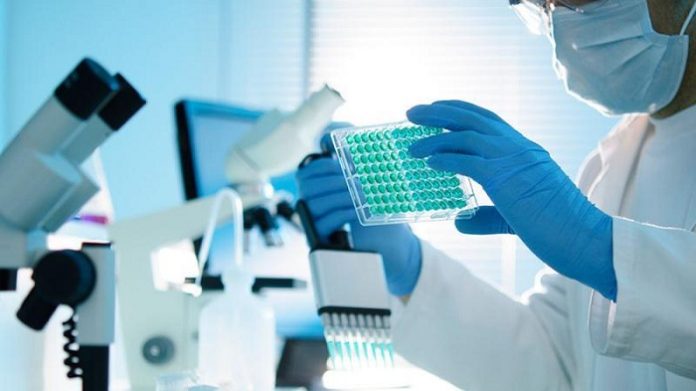 The US Food and Drug Administration today issued a new draft guidance to industry for formulating plans to register more people from underrepresented races and ethnicities in clinical trials in the United States, building on the agency's earlier recommendations for improving clinical trial diversity.
As the United States' population grows more diverse, assuring meaningful participation of racial and ethnic minorities throughout clinical trials for authorised medical products is critical to public health, said Robert M. Califf, M.D., the FDA Commissioner. Attaining a broader spectrum will be a significant emphasis for the FDA going forward in order to support the implementation of improved therapies and ways to combat diseases that disproportionately affect various communities. This guidance also demonstrates how they support the Administration's Cancer Moonshot aim of reducing cancer disparities by ensuring that each and every community in the United States has exposure to cutting-edge cancer detection, medicines, and clinical trials.
Despite bearing a disproportionately high burden of sickness, racial and ethnic minorities are neglected in biomedical research. Clinical trials are an important source of data for determining if a medical product is safe and effective. As a result, clinical trial enrollment should represent the diversity of the population that will ultimately use the treatment. Biological variations as far as how people react to particular medicines are well established. Variations in genetic coding, for example, can make a medication harmful for one racial group but not for another. Medicines like antidepressants and blood pressure medications may be less successful for particular groups as a result of these variations.
This draft guidance, titled Diversity Plans to Improve Enrollment of Participants from Underrepresented Racial and Ethnic Subgroups in Clinical Trials, suggests that medical product sponsors develop and submit a race and ethnicity diversity plan to the agency early in clinical development, using the framework outlined in the guidance.
Mistrust of the clinical research system in terms of historical violations, aspects of the study protocol such as unsatisfactory hiring and retention attempts, regularity of field trips, resource and time constraints for participants, transportation, as well as involvement conflicting with caregiver or family responsibilities are all potential barriers to engagement among racial and ethnic groups. Furthermore, racial and ethnic minority populations may be impacted by language and cultural disparities, patient education, religion, limited access within the health care system, and an unawareness and understanding on what a clinical study is and what it means to participate.
The FDA is committed to boosting the participation of diverse people in medical product and drug development and will work with government allies, medical manufacturers, health professionals, and health advocates to achieve this vital aim.
The Office of Minority Health and Health Equity formed the "Diversity in Clinical Trials Initiative" to endorse the FDA's efforts to increase diverse participation in clinical trials. The initiative includes an ongoing schooling and community engagement campaign to help address some of the barriers that prevent disparate groups from participating in clinical trials. Barriers to participation are overcome through a variety of culturally relevant techniques, tools, and resources, such as multilingual educational materials, a devoted web address with awareness campaigns and videos, social media outreach, and ongoing stakeholder involvement, collaborations, and partnerships.
The Cancer Moonshot plan was resurrected by the Biden Administration in February to enhance cancer prevention, diagnosis, study, and patient safety activities across the federal government. The FDA Commissioner is a member of the White House Cancer Cabinet, which is made up of departments and components working together to build a coherent strategy to combat cancer. One of the Cancer Moonshot's goals is to address disparities in cancer screening, diagnosis, and treatment based on race, gender, geography, and resources. The Cancer Moonshot's aims are matched with the FDA's guidance on boosting diversity in clinical trials.
The Oncology Center of Excellence's Project Equity prepared the draft advice, which aims to ensure that information transferred to the FDA for clearance of oncology medical products appropriately represents the ethnic composition of individuals for whom the medical products are designed. The Center for Drug Evaluation and Research, the Center for Devices and Radiological Health, as well as the Center for Biologics Evaluation and Research, all contributed to this joint effort because this guideline pertains to all medical devices. The Food and Drug Administration (FDA), which is part of the US Department of Health and Human Services, guarantees the protection, efficacy, and integrity of medical and animal medications, vaccines, as well as other biological products destined for human use and medical devices. The agency is also in charge of ensuring the safety and security of the nation's food production, cosmetics, dietary supplements, electronic radiation-emitting products, and tobacco products.