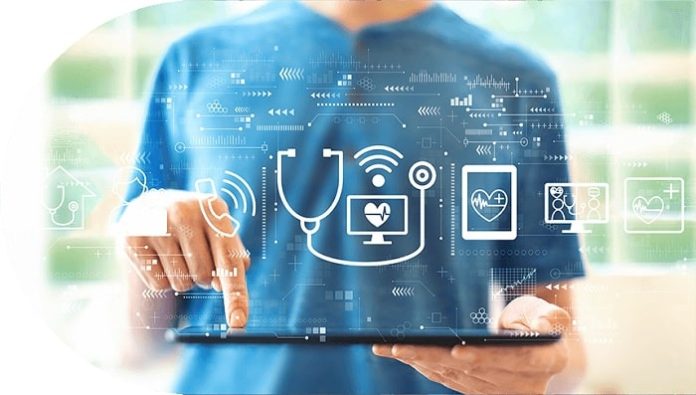 FitPeo , a healthcare technology company founded by Prabhat, is making waves in the industry with its groundbreaking approach to patient care. Combining cutting-edge technology with a human touch, FitPeo is redefining the patient-provider relationship and empowering individuals to take charge of their health.
The inspiration behind FitPeo stems from Prabhat's personal experience with the healthcare system. After a traumatic accident, Prabhat encountered delays and miscommunication in receiving urgent medical attention. This eye-opening event revealed a significant gap in the healthcare system and led to the birth of an innovative solution – FitPeo.
FitPeo's platform connects patients and providers through Remote Patient Monitoring, Chronic Care Management, and Telehealth services. With a focus on personalized care, the company has already served over 1000 patients, with plans to onboard an additional 400 patients by September 2023. Projections indicate exponential growth, with 5000 more patients expected to join in the coming months.
"Our goal is to provide better healthcare, increase patient retention, and optimize fragmented information," says Prabhat. "We want to help doctors reduce the time it takes to initiate these programs and provide their patients with the best care. Monitoring patients in real-time will also reduce their need for frequent physical visits, ultimately minimizing medical emergencies."
FitPeo's platform goes beyond traditional healthcare services. In addition to Remote Patient Monitoring and Telehealth, the company provides Behavioral Health Integration and Transitional Care Management. This comprehensive approach sets FitPeo apart, as no other company currently offers such a wide array of services in one place.
"Our team is composed of dedicated and passionate individuals who truly believe in our mission," notes Prabhat. "Though starting a company has its challenges, we have found remarkable people who share our vision of making healthcare more accessible, caring, and rewarding."
FitPeo's commitment to patient care and data-driven solutions has garnered praise and attention from users. Patients appreciate the human touch and personalized care provided by the platform, making them feel well-supported and cared for between doctor's visits. For individuals managing chronic conditions like diabetes, FitPeo's trending graph empowers them to track their health over time and prevent medical emergencies.
With its success in revolutionizing healthcare, FitPeo is now seeking its first round of funding in 2023 to fuel further growth and expand its reach. As the company continues to evolve and make an impact, it is positioned to shape the future of patient-centric healthcare, benefiting communities worldwide.