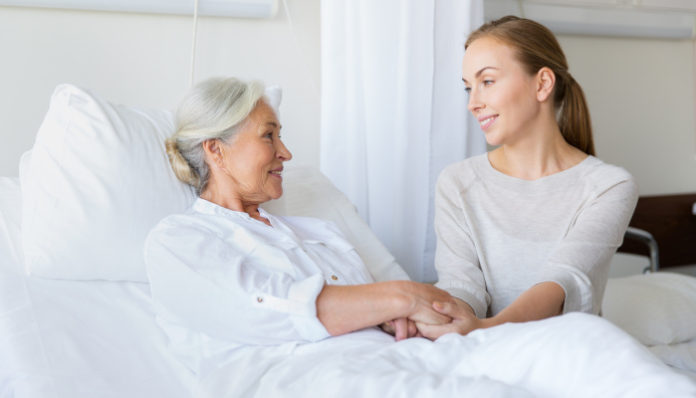 Sometimes, a hospital stay is necessary, even if it isn't very much fun. Whether your stay involved an illness, an accident, or a surgery, you're probably looking forward to getting out of that hospital bed and going home to recover.
Your home can be the perfect place to recover, but only if you're prepared. Otherwise, you may find yourself back in the hospital again sooner than you would like.
Here are five tips for seniors who are returning home after a hospital stay to ensure it's the perfect place for you to recover.
Take Steps to Ensure What Caused Your Stay Doesn't Happen Again
Your hospital stay may not have been avoidable, as might be the case with some surgeries. However, there are many other reasons you might find yourself in the hospital that you can prevent when you return home.
For example, you may want to look into qualifying for a claim with pre-existing conditions if you found yourself in the hospital due to a bad prescription drug or a faulty medical device. If your doctor was even partly to blame for your hospital stay, you may want to look into another medical provider. There's no use in having a doctor you don't trust.
If your stay was due to a car accident, it may be time to consider giving up your keys, and if your stay was due to an illness, you may want to take more health and safety precautions when you're out in public.
No matter what it is, getting serious about what caused your hospital stay can help you prevent the possibility of it from happening again.
Don't Recover at Home Alone
Just because you have been released from the hospital doesn't mean you're completely recovered. It just means you don't require round-the-clock care.
It's a good idea to make sure you have at least a little bit of support when you return home. That might mean allowing your spouse to take care of you, having a loved one check in on you multiple times a day, or hiring an in-home nurse to stop by and help with your recovery. If you reach out and get the help you need, you can recover more quickly, and you hopefully won't require anyone else's help for long.
Modify Your Home for Safety and Comfort
No matter what the reason for your stay, chances are, you aren't going to be as steady on your feet as you were before your hospital stay. It's a good idea to modify your home for safety when you return home.
That means doing things like:
Install grab bars and rubber mats in the bathroom
Secure rugs to the floor
Keep the lights on, or plug in night lights in dark areas
It also means making your home more comfortable! Drape blankets on the backs of chairs, keep snacks and water on an end table next to your favorite recliner, and keep the remote handy so you can relax and recover without getting up and down all day.
Stay in Contact With Your Doctor
It is extremely important to stay in contact with your doctor and follow their directions for your recovery. It also means writing down questions as you have them so you remember to ask the next time you talk to your doctor.
You also have to make sure you keep your appointments. To make sure you get the most out of your appointments, you may want to ask someone to come with you. Not only can they provide you with a ride, they can help you ask questions and bring up concerns by acting as your advocate.
Consider a Medical Alert System
Most seniors want to remain in their homes as long as possible, but the more medical conditions you have and hospital stays you experience, the more difficult that becomes. A medical alert system can help.
A medical alert system enables you to communicate with friends, family, and emergency services for a variety of reasons when you're at home alone. Even more importantly, it can put family members' minds at ease, making them more likely to stop nagging you about the dangers of living at home alone.
A hospital stay is just something that happens sometimes, especially as you get older. Just make sure it doesn't ruin your independence. With these tips, you can continue recovering successfully at home so you can get back to living your normal, everyday life.