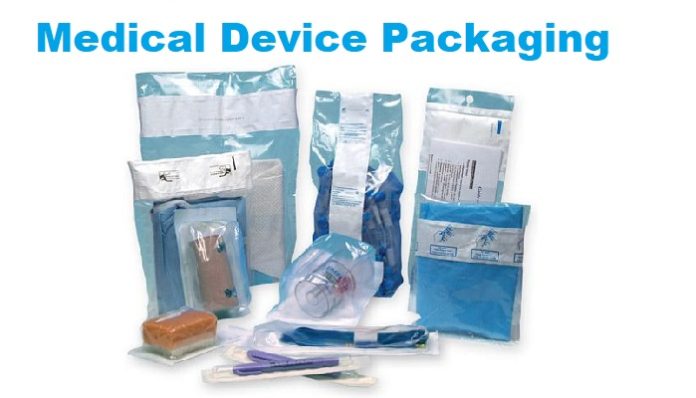 As per a report that was published in May this year, the worldwide medical device packaging market is anticipated to reach $12.4 billion in 2023 and also witness a CAGR of 6.1%, thereby making the figures climb to $20.9 billion by 2033. All this is due to the growing popularity of packaging that happens to be durable as well as eco-friendly.
Given the fact that the US is now responsible for three-quarters of the entire North American medical device packaging spectrum, analysts anticipate the market to continue on its current trajectory, thereby surging to a value of $5 billion in the next 10 years.
To put this into perspective, Germany, which happens to generate more than 20% of the entire continent's income, will go on to offer an additional opportunity of around $1 billion.
It is well to be noted that medical device packaging goes on to include pouches, bags, trays, clamshell blister packs, boxes, and containers, all of which account for a huge chunk of the worldwide device packaging market.
There also happens to be a wide range of materials that are found in this market, such as polystyrene, polypropylene, polyethylene, polyvinyl chloride, aluminium, PET, paper laminates, glass, and fabric, as well as others like biopolymers such as polyhydroxyalkanoates- PHA, polylactic acid- PLA. Apparently, disposable consumables are anticipated to dominate, both when it comes to volume and value.
Elements that influence the growth of medical device packaging
Worldwide demand for medical devices like stents and pacemakers, as well as replacement joints, happens to be rising because of an ageing population and the growth of chronic diseases. It is well worth noting that new medical devices have been developed due to advancements in medical tech, thereby necessitating packaging solutions from developers to secure them during storage as well as transportation.
Notably, as governments globally go on to develop requirements so as to safeguard the integrity and safety of the gadgets, strict laws pertaining to medical device packaging are also majorly influencing the demand, which, by the way, is also being fuelled by an elevating understanding of how crucial adequate packaging is so as to prolong the shelf life of medical devices.
Though one can expect medical device packaging usage to expand to a significant extent, manufacturers still face obstacles such as the requirement to meet strict standards of compliance so as to guarantee safety and integrity when it comes to medical devices and also making sure that packing materials happen to be in line with the devices so as to safeguard themselves from damage.