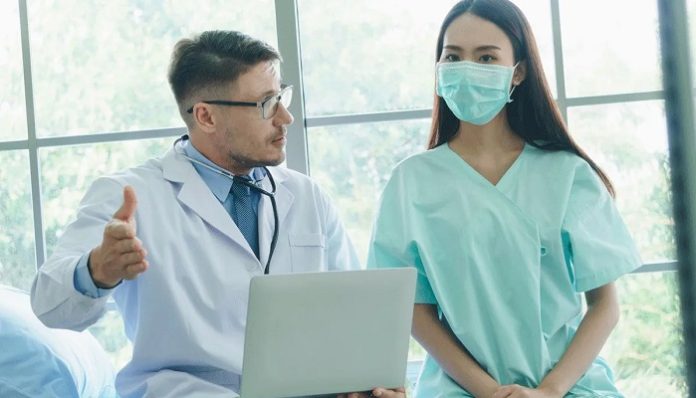 After three years since COVID-19 hit us hard, the health systems across countries have begun to show the first signs of recovery, as per the WHO interim report. By early this year, nations globally reported experiencing fewer disruptions when it came to the delivery of routine services pertaining to health, although there was also a need to invest in recovery as well as a need for more robust resilience in the future.
Among the 139 nations that went on to respond to the fourth round of the pulse survey conducted by WHO, nations reported a consistent disruption in around one-quarter of services on average. In around 84 countries where trend analysis was possible, the disrupted services did see an average decline from 56% that was witnessed in July to September 2020 to 23% between November 2022 and January 2023.
Continuous disruptions happen because of demand as well as supply-side elements that include levels when it comes to health care seeking across communities and also limited availability when it comes to workers as well as multiple healthcare resources that range from open clinics to stocks available for products as well as medicines.
As per the WHO Director, Dr. Rudi Eggers from the integrated services, it is indeed welcome news that health systems across a majority of nations are beginning to restore health services that happen to be essential for millions of individuals across the world who were in real need during the pandemic. However, he adds that one also needs to ensure that all nations go on to reduce the gap in order to recover health services and also execute the learned lessons so as to build a more prepared and strong health system for the future.
In the new survey that took place, lesser countries did report an intentional scale back in access throughout all the service delivery platforms as well as necessary public health functions since the reporting of 2020–2021, which goes to show a crucial step to get back to pre-pandemic levels as far as a broader system's functioning and service delivery are concerned.
By 2022's end, most of the nations had reported partial signs of recovery in services such as reproductive, sexual, maternal, child, newborn, and adolescent health. Neglected tropical diseases, mental, neurological, and substance use disorders, non-communicable diseases, complementary and traditional care, and older people's care also witnessed service recovery.
The number of nations reporting national supply chain disruptions decreased from half to almost a quarter in the last year. Although there were signs of recovery, there were service disruptions that persisted throughout all regions and income levels. Apparently, the nations are also dealing with elevated service backlogs, very often in screening, diagnosis, and treatment of non-communicable diseases, that can go on to lead to negative outcomes as individuals go through delayed access when it comes to timely care.
It is well to be noted that recovering essential health service delivery is significant as disruptions may go on to have bigger and more adverse health effects across populations as well as at the individual level vis-à-vis the pandemic, especially in the case of vulnerable populations.
In yet another pivotal step towards system recovery and shift, most countries have made progress when it comes to integrating COVID-19 services into routine delivery. Around 80–90% of nations have comprehensively integrated COVID-19 vaccination, diagnosis, case management services, and even post-COVID-19 care into their list of routine services.
That said, most countries, i.e., almost 80%, went on to report a minimum of a single bottleneck in the quest to scale up access to tools related to COVID-19. Lack of funding and health workforce challenges represented the most common barriers.
Most of the nations have already begun to execute what they learned during the pandemic, such as institutionalising a number of innovative service disruption strategies pertaining to mitigation within the routine delivery of health services. These happen to include the telemedicine approach to deployment, home-based care intervention promotion, strengthening the approach pertaining to the availability of health workers, as well as capacities and support mechanisms.
The majority of the countries have begun to apply what they came across during the pandemic. Almost three-fourths of the countries went on to report more funding allocation for stretchable system recovery, its resilience, and preparedness. Countries have indeed gone on to express support from the WHO so as to address the remainder of the challenges in the scenario of COVID-19 and even beyond that, mostly pertaining to the strengthening of the health workforce, governance, planning, as well as policies and investments.