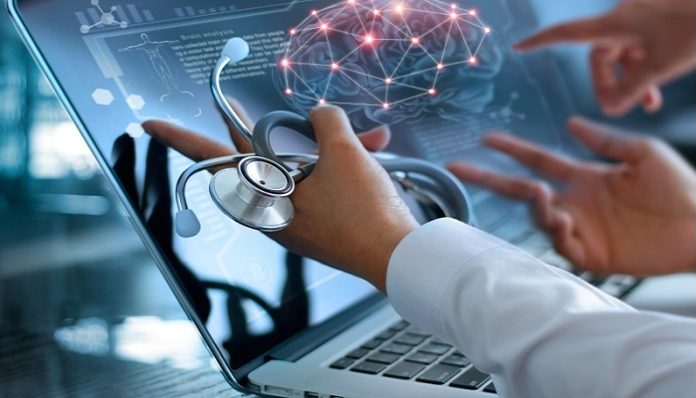 Taiwan-based diabetes management app Health2Sync and DAIKYO ASTAGE INCORPORATED, a Japan-based apartment management company, has partnered to provide health management services to residents in DAIKYO ASTAGE managed apartments in Japan.

The partnership also includes two local pharmacies, Primary Pharmacy Co., Ltd. and Yakuju Co., Ltd., and will commence in the city of Kawasaki City, Kanagawa prefecture.
The services provided will be based on Health2Sync's chronic disease management app (known as SyncHealth in Japan), which is used by about 540,000 people worldwide. In Japan, SyncHealth currently has over 120,000 users. SyncHealth allows users to better track blood sugar, blood pressure, weight, medication and daily activities such as diet and exercise. SyncHealth also uses analytics and machine learning to further assist users in self-management of chronic diseases.
As users record and sync data on the app, they receive messages periodically delivered by SyncHealth that serves to motivate users continuously and predictive analysis such as how glucose could be trending. On top of the automated engagement, the two pharmacy partners Primary Pharmacy and Yakuju will provide online consultation to users around medication, nutrition, diet, etc., using the chat function in the app.
Over the course of the next few months (October 2020 – March 2021), this initial launch will reach 1,100 households of DAIKYO ASTAGE managed apartments in Kawasaki City, with the goal of full-scale introduction by the end of FY2021.
Health2Sync and DAIKYO ASTAGE will also continue to enhance the service in both the offline and online setting.
Based on the results from their three-month clinical study in Taiwan, Health2Sync recently announced that combining Fitbit wearable devices with their Health2Sync Patient Management Platform can help users control and better manage the symptoms of Type 2 diabetes mellitus (T2DM), MobiHealthNews reported.
The diabetes management app company has also partnered with Fitbit in 2019 to support diabetes management in Taiwan and Japan.
The partnership is an important extension to the transformation of chronic disease prevention and management in helping Japan face challenges of its aging population. "Health2Sync will continue to provide an environment, digitally, that connects stakeholders in delivering personal touch points to patients," said Ed Deng, Co-Founder and CEO of Health2Sync. "It is great to see how the government of Japan is creating initiatives that welcomes the participation of pharmacists in day-to-day healthcare. SyncHealth can definitely play an important role as part of this ecosystem."
"Japan's national government's goal to create substantial healthcare services at the regional level, combined with how the COVID-19 pandemic has created a significant increase in demand for remote healthcare, has prompted us to provide digital healthcare services to our residents. This trial in Kawasaki City will enable us to further understand the engagement frequency and degree of convenience of the remote healthcare service provided,"said Kiyotaka Watanabe, Director of DAIKYO ASTAGE INCORPORATED.