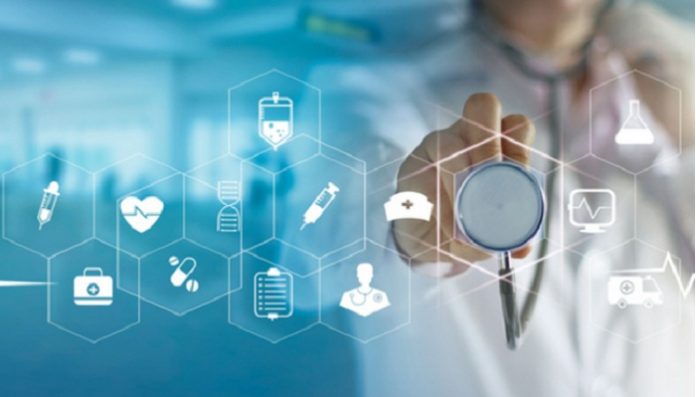 Global Healthcare Exchange (GHX) unveiled its top five predictions for the healthcare supply chain during 2021. While COVID-19 highlighted fissures in the global healthcare supply chain, it also underscored the importance of the supply chain in driving healthcare's digital transformation. As healthcare forges a path to financial recovery and improved patient care delivered at lower cost, expect to see a focus on building more resilient supply chains through greater levels of collaboration among stakeholders and the adoption of cloud-based technologies.
GHX 2021 Predictions:
1. The move to value-based care will accelerate, breaking down silos in the organization and the technology infrastructure.
There will be a shift to cross-functional teams that align with a patient's entire care episode, resulting in a better understanding of product utilization and the total cost of care. To gain the necessary insights, these cohesive teams will require more modern technologies and better systems integration. For example, the move to cloud ERP will make it easier to identify, locate, procure and bill items that align with specific patient needs. Success, however, will rely on core supply chain data that is clean, current, accurate and easily managed. In addition, providers and suppliers will find ways to better share data to create greater visibility around inventory and demand.
2. The era of post-modern ERP will dawn in healthcare, marked by widespread adoption of cloud solutions and enterprise modernization.
In 2021, the big winners will be the organizations that move to a cloud-based ERP and invest in enterprise modernization to ensure the integrity of their data. Health networks need the ability to adapt to trends, including telehealth, managing remote clinicians and extending the supply chain to the patient's home. Organizations that make the move to cloud ERP and modernization will improve processes and make better-informed decisions based on accurate and current data-driven insights.
3. Hospitals with stronger balance sheets will drive more market consolidation.
Look for more M&A activity in the areas of non-acute care and home health. According to data from HealthCareMandA.com and Deal Search Online, deal volume in the home health and hospice sector accelerated in the third quarter of 2020, with M&A activity increasing 10% compared with the same quarter in 2019. Consolidation will be driven by larger IDNs and health systems that are in stronger financial positions and have focused on transitioning to value-based care.
4. The industry's focus on supply chain resiliency will transform healthcare into a "team sport."
The COVID-19 pandemic highlighted the power of collaboration in solving complex problems. During the year ahead, expect to see more collaboration, including the formation of regional collaboratives, greater investment in data management and forecasting initiatives by suppliers and providers, reliance on more clinical evidence to drive purchasing decisions, heightened transparency between providers and suppliers (even contractually obligated transparency) and exploration of stockpile strategies that share cost, rotate to avoid expirations and create supply buffers to avoid future shortages.
5. Data standards will be more broadly adopted to support immediate pandemic and future emergency response needs.
COVID-19 raised awareness of the importance of standardization, whether identifying products and locations or reporting potential and actual supply continuity risks. In 2021, expect greater adoption of data standards, which will help the healthcare ecosystem increase efficiency, lower costs and improve patient safety.
"COVID-19 has presented an opportunity for the healthcare industry to transform itself," said Chris Luoma, senior vice president, Global Product Management, GHX. "Best practice gathering and lessons learned during the past eight months is leading to greater investment in technologies, partnerships and processes that will facilitate a balance between resiliency, financial health and agility in the next year and beyond."
About GHX
Building on decades of collaboration between providers, manufacturers, distributors and other industry stakeholders, Global Healthcare Exchange, LLC (GHX) is leading the charge in helping organizations run the new business of healthcare. By automating key business processes and translating evidence-based analytics and data into meaningful action, GHX is helping the healthcare ecosystem to move faster, operate more intelligently and achieve greater outcomes. With the support of GHX, healthcare organizations have removed billions of dollars of wasteful healthcare spend. For more information on GHX's suite of world-class, cloud-based supply chain and pharmacy solutions, visit http://www.ghx.com and The Healthcare Hub. GHX has also launched a COVID-19 Information Center that provides a wealth of free resources and access to data and information needed to help serve patients and protect staff during the pandemic.