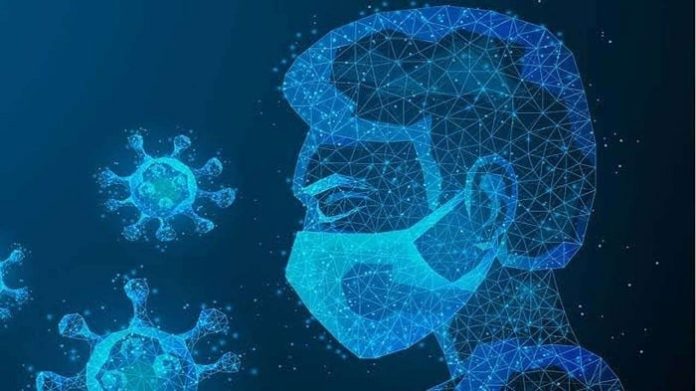 Things appear to be looking good as the US enters year three of the pandemic. Vaccines are still effective in keeping people healthy and out of hospitals. Tests and treatments are becoming more widely available. The number of cases, hospitalizations, and deaths is on the decline.

If life in a pandemic world has taught us anything, it's that the coronavirus has the capacity to surprise even the most knowledgeable public health officials, and the world is undoubtedly far from safe.
A new variety could emerge quickly, brushing past the safety of present medicines and vaccines, reverting us to life in 2020. That makes predicting what will happen next week, let alone in a couple of months, difficult. Here's what experts believe will happen in the next year of the pandemic, depending on what they're seeing today. At the end of each of these forecasts is an unsaid "variation dependent."
Spring & Summer
In the United States, the numbers appear to be favorable. As per statistics from the US Centers for Disease Control and Prevention, just 2% of the US population (about 7 million people) resides in a state with a "high" COVID-19 community level. The rest are at "low" or "moderate" community levels, meaning there's no need to wear a mask or take special care unless one is immunocompromised.
In fact, the CDC predicts fewer hospitalizations and fatalities during the next four weeks. The tendency may continue, especially as the weather changes and people venture outside, where they are less likely to come into contact with COVID.
These encouraging patterns may indicate that the United States will see a normal or close to normal spring (depending on the variant, of course).
You can't burn your masks if the pandemic develops into an endemic phase, which means sufficient individuals have immune protection from environmental infection or immunisation. Rather, it implies that COVID's spread will be slowed, with fewer casualties and hospitalizations as a result. The endemicity, however, is not assured.
A growing trend in infections and hospitalisation in the United Kingdom is one metric to keep an eye on. This is primarily due to diminishing immunity, and similar patterns could be observed in the United States too.
Autumn & Winter
It's difficult to forecast what will happen in the fall and winter because of the coronavirus's unpredictable nature, a virologist at Duke University Medical Center, David Montefiori says.
Montefiori observes that this virus has given us some genuine unexpected turns. Some specialists believe the coronavirus will eventually become seasonal, similar to the flu, but he doesn't believe it has gotten to that point yet.
He adds that if you're considering it as a periodic virus like the flu, you're wrong. The variations appear to be in a regular pattern. There is a new variety just about every four to six months.
He remains upbeat, however, since Americans have built up a high level of immunity through vaccination, infection, or a combination both.Their  may be another increase later this year, possibly as soon as early summer, and if there's not one, it implies the population's immunity is working well.
Of course, the fear would be that a variant will evolve which is invincible to immunizations. However, the great news is that vaccinations can be adjusted quickly.
Many experts feel that the US is now more prepared for an autumn or winter rise than last year, thanks to higher accessibility to diagnoses and procedures. Some experts believe that COVID-19 cases will continue to rise as the weather cools and people become less cautious about taking countermeasures.
Dr. John Swartzberg, a clinical professor emeritus at UC Berkeley's School of Public Health opines much hinges on how rapidly the world can be vaccinated.  The more people who are immunized, the fewer people there are who can serve as hosts for the virus to mutate and produce variations.
As per the International Rescue Committee, only about 10% of individuals in low-income nations are vaccinated. This year, both the US and Member Nations have vowed to provide additional immunizations overseas.
Next Vaccines For Adults!
This year, people might require a fourth dose of the COVID-19 vaccination. Those with weakened immune systems already should receive one, according to the CDC. Public health officials in the US have stated that they are closely watching whether or not a fourth dose is required for the general public, with a fall timeline in mind.
The immunizations appear to protect against hospitalisation and death, notably if boosted, but protection may wane over time as it's less efficacious against the Omicron form. From late 2019, the existing approved boosters will guard against the original coronavirus.
According to Dr. Paul Burton, Moderna's Chief Medical Officer, the next vaccinations might be tailored to the variant or variants that are now in circulation. They could also be a mix of the two.
What's Next For Kids?
In the coming weeks, Pfizer and Moderna are anticipated to announce the data of respective trials including kids under the age of five.
Pfizer is also testing a third vaccine dosage for youngsters aged 5 to 11 years old. Children aged 12 and above, as well as immunocompromised children aged 5 and up, can already receive a third dose.
A vaccine for the youngest kids may not be approved until April, according to scientists. Pfizer had hoped to get one out by the end of the year, but now it has added an additional dose of the vaccine towards its trials to determine if it is more successful.
For some parents, the immunizations do not arrive fast enough. According to the CDC, children aged 4 and under experienced the steepest rise in hospitalisation rates during the Omicron outbreak. However, many more youngsters who are now entitled to vaccinations still require them. They are the age group in the US with the poorest immunisation rate.
Dr. Shira Gertz, a paediatric critical care physician as well as scientist at Cooperman Barnabas Medical Center in New Jersey, said, vaccine consumption hasn't been nearly as great as they woiuld have liked. Getting vaccinated is far preferable to contracting the disease.
Treatments & Tests
As per Bio, a pharmaceutical industry organization, there are as many as 23 antivirals and 63 additional medicines in late-stage clinical studies.
Despite the fact that Pfizer's COVID-19 vaccination is approved for children as young as five, kids' treatments are limited. Paxlovid, a COVID-19 antiviral medication, has started a stage 2 and 3 clinical study in children aged 6 to 17. People must receive therapy immediately in order for them to be successful.
Is The Pandemic Going To Be Over Or Is It Far From It?
Experts urge people to be adaptive and not to let their guard down very fast. Pan American Health Organization Director, Dr. Carissa F. Etienne, says that when areas loosen up initiatives at the wrong time, transmission spikes hazardously, and more lives are lost. The decisions ought to be based on risk judgements and health data, and to toughen public health advice if cases start rising.
The basic result, according to Lang, is that COVID is here to stay, but the pandemic aspect of the disease might be in the rear-view mirror or at the very least, shift towards a more controllable stage if everyone gets vaccinated and boosted.