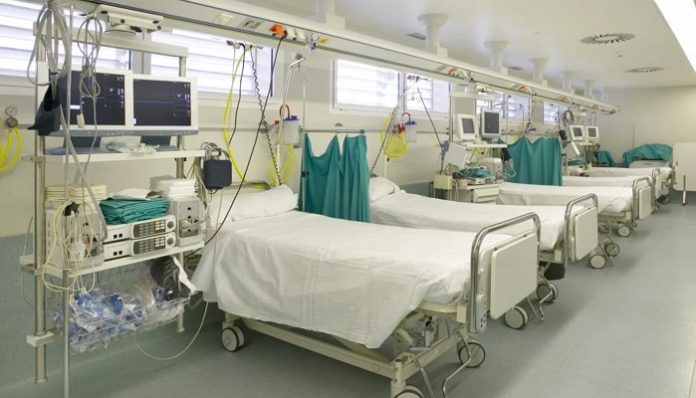 Comfort and safety are two of the most important considerations regarding home health care. Hospital beds are essential in providing comfort and safety for a patient when recovering at home after a medical procedure or illness.

What Makes Hospital Beds Better Than Everyday Beds?
Hospital beds provide several benefits that regular beds do not. Whether you or your loved ones are recovering from surgery or managing a chronic illness, hospital beds offer numerous features that can help make home health care easier. Finding expertly designed hospital beds for patient comfort is essential to ensure they get the best care possible.
Approximately 20% of home healthcare patients use a hospital bed in their homes, and the number is growing. Hospital beds are designed to help enhance comfort, reduce the risk of falls, improve mobility, and provide an adjustable sleeping surface for patients who need to be kept in specific positions to manage pain or other conditions.
Some of the features hospital beds offers include:
Adjustable height
For instance, if you have a patient that needs to be kept in a seated position, the adjustable height of hospital beds makes it possible to adjust their bed quickly so they're sitting comfortably and safely.
Backrests and leg rest
Hospital beds often include backrests and/or drop-down leg rests. The backrests provide extra support for a patient's head, neck, and upper body, while the leg rests help take some weight off their lower extremities while resting.
This is highly beneficial for patients who experience swelling or discomfort in the legs. It also helps those who have difficulty getting out of bed independently due to limited mobility.
Safety rails
Many hospital beds come with safety rails that help keep patients safe and prevent them from falling out at night. This is especially helpful for those recovering from surgery or illness, as it gives them more security while sleeping.
Falls and injuries are common among home healthcare patients, so having this extra layer of protection is essential.
Adjustable mattress firmness
Hospital beds also offer adjustable mattress firmness settings to provide additional support for those with chronic pain or other illnesses that require different levels of comfort throughout the day.
Each body type and size is different, so an adjustable mattress can help ensure that the patient gets optimal support and comfort while resting.
A variety of safety features
Modern hospital beds are designed with safety features like side rails that can be raised and lowered, brakes on caster wheels, and even an automated weight-based security system. These extra precautions help ensure the patient's safety while recovering at home.
Wider sleeping surface
Compared to traditional beds that offer a single sleeping surface, hospital beds are usually wider and offer a larger bed surface. This is especially beneficial for those who need to stay in one position while they sleep or require additional support during the night.
This extra space can also help reduce skin breakdown due to pressure points associated with being confined to a small area for long periods.
Adaptability
Finally, many modern hospital beds offer additional adaptability features, such as tilt-in-space beds that allow the patient to be moved from a horizontal position to a sitting or semi-sitting position. This is especially helpful for those who have difficulty maneuvering themselves in and out of bed due to limited mobility.
The adaptability of hospital beds can also help reduce the risk of developing bed sores due to long periods of immobility.
These features make hospital beds an essential part of home healthcare, allowing patients to stay comfortable while they recover in their own homes. Whether you're looking for a bed for yourself or a loved one, it's essential to consider all of the features available and choose the bed that best meets your individual needs.
How Comfortable Is A Hospital Bed?
Hospital beds provide an adjustable and comfortable experience for the user. With multiple settings to choose from, users can customize their bed's feel and posture without feeling confined or restricted.
Traditional beds are not designed to accommodate those who require extra support and comfort, while a hospital bed can be adjusted to the needs of each patient. This allows users to achieve a more restful sleep with the added support they need.
Sleep quality and comfort are integral to a person's health and well-being, so it's essential to choose a bed that meets the patient's individual needs. Hospital beds are designed with comfort and safety, plus a few added features to ensure the patient gets the best night's sleep possible.
Hospital beds are ideal for:
Those recovering from surgery
Individuals with limited mobility or chronic pain

Those who are bedridden and need additional support

Anyone requiring a wider sleeping surface for optimal comfort
Final Words
Hospital beds are a perfect choice when it comes to recovery, healing, or simply getting a good night's sleep. With features such as adjustable mattress firmness, safety features like side rails and brakes on caster wheels, plus the added comfort of a wider sleeping surface – there's no doubt that hospital beds provide an ideal solution for those who need additional support while they rest.