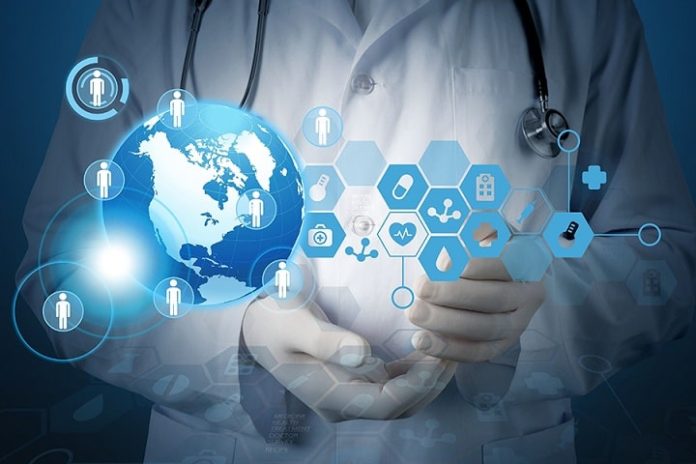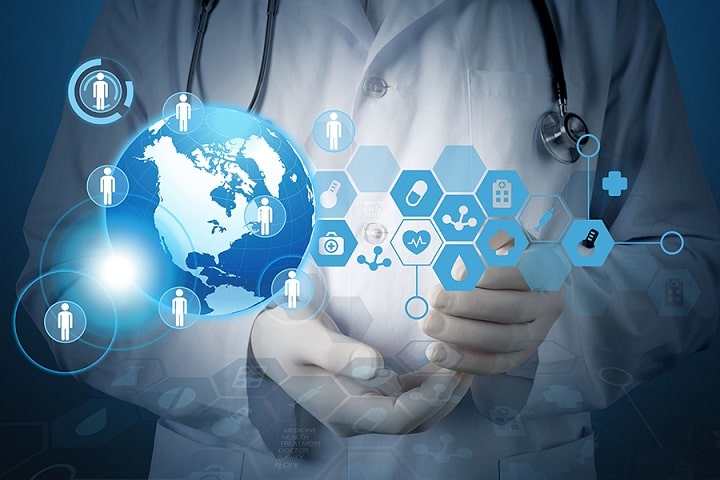 Korea needs a sea change in medical institutions' roles and the medical delivery system to nurture "smart hospitals," an expert said. As the "connection" is important among medical institutions and between them and patients, individual hospitals should not lag technologically and seek growth together with related industries, she also said.

The government should provide differential support for large, medium-sized, and small hospitals so that all domestic hospitals can become innovative, said Lee Ji-sun, leader of the future healthcare team at the Korea Health Industry Development Institute (KHIDI), at a conference on Tuesday.
Lee made several proposals to nurture smart hospitals for the innovation of healthcare service in the digital era at the "Smart Hospitals, Before and After Covid-19" conference, organized by The Korean Doctors' Weekly, a sister paper of Korea Biomedica Review, and sponsored by Philips Korea.
Lee defined a smart hospital as "a hospital that improves patient experience to provide better treatment." A smart hospital maximizes patient experience, minimizes or improves errors affecting clinical care, expand the base of digitized information and technology, connect technologies, allows real-time conversations, and removes barriers between hospitals, she said.
Lee noted that local regulations hampered hospitals from introducing a smart system even if the system has already been verified financially and by patients and medical staff. It is also a problem that medical institutions have failed to reach a consensus that they have to become smart.
Nurturing smart hospitals will not only help hospitals but boost the growth of related industries, Lee emphasized. Although 87 percent of the smart hospital solution developers are small-sized with a number of regular employees under 50, they include strong companies that post over 3 billion won ($2.7 million) annual sales with exceptional technologies, according to Lee.
With the government support and a better system, such companies can become the world's leading businesses, she said. "One of the purposes of developing smart hospitals is to vitalize the domestic market, which is small but with core competitiveness," Lee said.
However, local medical institutions lack collaboration, demonstration opportunities, organizations, and experts to become smart hospitals, she added. She also released a KHDID's report on why it isn't easy to introduce smart hospitals in Korea.
In outpatient services, hospital systems are too complicated for patients and guardians to register, pay bills, and find directions, Lee said. Each hospital has a different outpatient consult service. It is also difficult to check the treatment history at other hospitals. Patients have to wait for too long for examinations and a doctor's consult. These things prevented hospitals from becoming smart, she said.
In the operating room, hospitals do not provide good consult, education, and explanations. Some make errors in checking the patient and surgical site. Medical workers directly transfer pathological specimens during and after surgery, and the distance between the operating room and pathology department is too long, she noted.
In the wards, barriers to smart hospitals included changes of time in rounds, the difficulty of additional consult when the patient or the guardian is not around, time-consuming writing of medical and nursing records, and drug preparation errors, she added.
To address these issues, hospitals should streamline the mixed-up functions of serious illness care, chronic disease management, and specialized disease treatment, Lee said.
"They need an approach of providing efficient healthcare services," Lee said. "In smart hospitals, efficiency is the key. The diverse hospital functions should be distinguished, which will be a long-term task for nurturing smart hospitals."
Considering current circumstances, she suggested several proposals. They include starting with innovation from within, giving priority support for patient convenience improvement, forming a consensus for the government's investment, inducing a national healthcare service innovation, seeking growth with companies to advance the entire healthcare industry, and re-establishing the specific features of future-oriented hospitals and their functions.
"Small hospitals are short of everything, including manpower, ideas, and budget. The government should give differentiated support for hospitals depending on their sizes," Lee said. Some hospitals could face resistance if they abruptly announce plans to introduce artificial intelligence, she warned. "The supplier in the field should exactly know how far a hospital has come and given the support," she added.