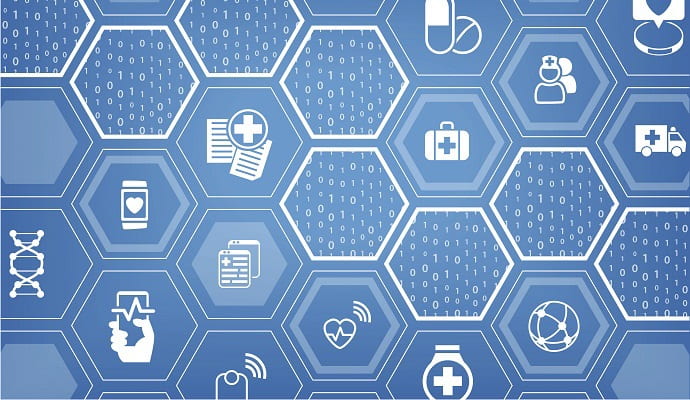 With the consistent lack of healthcare personnel in hospitals and uneven distribution, distant places have no access to high-quality medical services. If the US experiences such issues, why do we even think the rest of the world doesn't? While healthcare insurance covers many procedures, it seems that there aren't many who can execute routine tasks which was a worrying trend.
With emerging technologies, however, things are different. We finally witnessed a change that is worth mentioning.
Why does Patient-Centric Care matter?
Why is patient-centered care important in modern healthcare? Patient-centered care encourages multiple parties to work together by giving patients access to their health records and the power to make informed decisions on their own treatment options. Not only does this improve outcomes, but it also improves the overall patient experience. By taking steps towards a more patient-centered approach, healthcare providers can also optimize internal processes to reduce costs and better allocate resources.
Artificial Intelligence
Artificial intelligence (AI) is currently making waves in the healthcare industry, and companies are opting to invest in products that incorporate AI. So far, these technologies have been used for three main applications: robot-assisted surgery, virtual nursing assistants, and administrative workflow assistants. AI uses advanced algorithms to create a new generation of different tools for problems like tumors.
Robots can adjust their treatment regimens based on individual patient data thanks to machine learning. By using an adaptive health care model, rather than a general one-size-fits-all approach, they can potentially yield more successful outcomes.
Telemedicine
Telemedicine is used in health care to improve the reach and convenience of doctors in underserved areas. Patients have begun to prefer a more convenient approach to their healthcare. This has set the stage for telemedicine, which uses telecommunications technology to provide clinical assistance through videoconferencing or phone calls. These two methods increase convenience for patients in rural areas and can be used as a substitute doctor for primary care clinics.
How does Blockchain help patients?
The blockchain is safe by design and is an example of a distributed ledger with an outstanding fault tolerance. Decentralized consensus can be obtained using cryptographic primitives upon which the blockchain relies on to validate transactions. Although a peer-to-peer network operates the blockchain, individual user interactions with the ledger (transactions) are secured using strong cryptography.
Patient security
To ensure data security, the platform runs on smart contracts. Thus only individuals who are well versed in blockchain technology can access the stored data in the Ethereum network. The only condition is to buy Ethereum to complete the smart contracts.
Doctor certifications
While blockchain is most often associated with its role in patient data management, it can also be applied to a variety of other industries. It can be used to ensure that diplomas and certificates are legitimate; once they are listed on the blockchain, no one will be able to edit or tamper with them. In developing countries where there is widespread corruption, this technology could prove crucial in ensuring that diplomas and certificates cannot be simply bought or sold like items.
Medicine authorization
In addition to providing consumers with information on the product they want, companies can also use blockchain technology to serve consumers who are concerned about their health. Some producers may find it helpful to provide a QR code on the packaging of a medication or supplement. This code could be scanned by a user and instantly provide information about the origin of that particular product and confirm its authenticity.
Access to doctors around the world
People living in areas where healthcare lacks availability and consistency can now have access to a more effective way to manage and maintain healthy lifestyles by using blockchain technology. Through secure and real-time data storage, you can maintain your health records on this decentralized database. Healthcare providers, such as doctors and pharmacies, can also be given permission to access specific data from the decentralized database, allowing you to focus on maintaining wellness instead of worrying about your medical information.
Summary
Blockchain and artificial intelligence can greatly influence patients and their healthcare for the better. With such technologies on the rise, patients will find themselves put at ease knowing they have access to their information. They can provide doctors with information, who can improve health care by giving clear guidance to all who seek it.