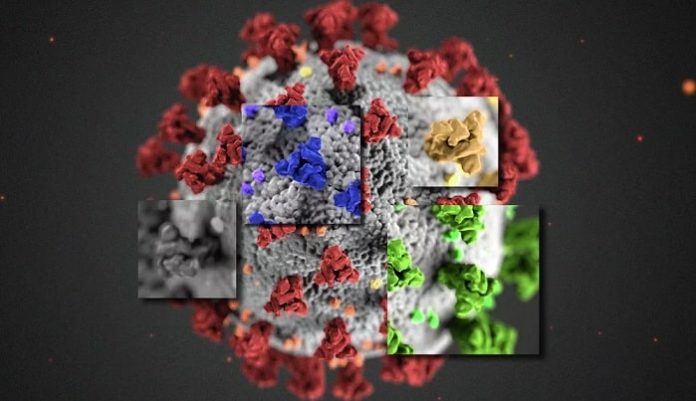 KEY POINTS
According to the WHO's top official, present conditions are suitable for COVID-19 to mutate more variants, and it is a high presumption for anyone to believe that the pandemic is reaching its end.
In the third week of January, Tedros Adhanom Ghebreyesus confirmed that 100 cases have been reported every three seconds, with people losing their lives to COVID-19 every 12 seconds.
That said, Tedros believes that by following the right course of action, a turning point isn't far away this year.
Looking at the present conditions, the situation looks ripe for COVID-19 to mutate into many more variants, and the assumption that the pandemic is approaching its final stage is nothing but a thought conceived by theories that no one can prove. The statement comes from WHO Director-General, Tedros Adhanom Ghebreyesus, who warned once again on January 24th not to take things lightly. As per him, the omicron variant was identified nine weeks back and since then more than 80 million cases have been reported to them. This is a staggering figure considering it is more than what was reported in the whole of 2020 when the pandemic started penetrating.

The third week of January saw 100 cases on average being reported to the WHO every three seconds. Moreover, the virus also proves fatal for someone every twelve seconds. According to Tedros, cases undoubtedly have been multiplying, but they cannot be matched with the jump in deaths. That said, fatalities have been on the rise in regions like Africa where there is still a dearth of vaccines. The top boss from WHO has gone on to warn, stating that it is dangerous if someone assumes that omicron would be the last variant, as, on the contrary, the conditions are now more suitable for infections through new mutations to increase. It is significant that in order to change the course of the pandemic, the conditions that are driving it must be edited. He opined in the statement that one cannot put a stake on a virus whose existence and evolution cannot be predicted.
One more top WHO official said that even though the spread of omicron was melting down in some countries, its infection rates may well lead the virus to mutate.
End On The Cards For COVID This Year!!
However, Tedros is optimistic about the fact that COVID-19, with the right set of actions against it, could reach a point this year where it might end. He says that one could see many governments now trying to balance infection control with what looks to be acceptable to their respective populations and that there are no easy answers as to how things could be as people now are tired of the pandemic. The fact is that if countries use all the strategies rolled out by the WHO in an absolute way, the acute level of the pandemic as a global health emergency can end this year.
These strategies include the World Health Organization's focus of vaccinating a minimum of 70% of the world's population, enhancing testing capacity and capabilities, as well as ensuring access to oxygen for all with anti-viral COVID treatments as well. Dr. Michael Ryan, Executive Director of WHO Health Emergency Programs, confirmed at the World Economic Forum on January 3rd week that there was a high chance of the pandemic being halted because longstanding inequities such as healthcare and access to vaccines for all were addressed.
A Significant Moment
The address by Tedros to the WHO Executive Board came after a news conference which was held during his meeting with Germany's minister for economic cooperation and development. At the conference, Tedros also praised Germany, which happens to be the biggest donor to WHO, for catering to global public health with multilateralism as well as solidarity. According to him, these traits are more important than ever as the world now enters the third year of the pandemic and is indeed at a critical juncture. Tedros is of the opinion that the tools are now available to put an end to the pandemic's acute phase and we ought to use them wisely and in a balanced way. Tedros gave due cognisance to Germany's efforts and commitment to global cooperation and also tacking the pandemic by way of its newly adopted presidency under G-7.
As per the data compiled over the past month by John Hopkins University, over 71 million cases of COVID-19 were recorded, with the US and France inserting the highest numbers of 18.3 million and 7.6 million, respectively. In a worrying figure given by the JHU, in Yemen, where less than 2% of the population is vaccinated, one in every five people who have contracted the virus has died. In Vanuatu, for instance, only a third of the county's population has been vaccinated, increasing the fatality rate to 14%.
That said, Tedros explains that it is not only the vaccinations that need to be looked into by the world's leaders for ways to guide lower income countries to safeguard their population but also diagnostics and therapeutics, which are life-saving, and a robust support system to roll out vaccinations.