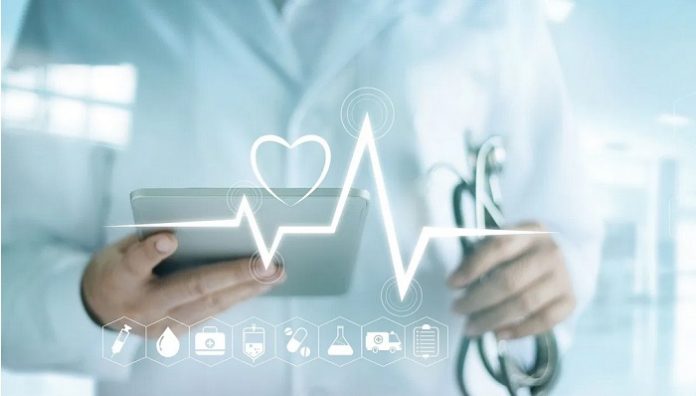 Healthcare systems all over the world have been put to the test this year. Parallel to the stress and limitations of capacity, however, the pandemic has shown that there is a need and a willingness to innovate procedures within the healthcare industry. As a result, many trained doctors and medical staff have taken the initiative to leave their practices in favor of business, building solutions for problems they themselves experienced while working in healthcare.

Medi- or Doctorpreneurs
Many might wonder how medical training and business go together. In order to be successful in either of them, however, a great deal of passion for the cause, perseverance despite setbacks, and an urge to contribute to a better world are necessary. Diagnosing a problem and finding a solution for it are central in both worlds. With insight into the mechanisms of the healthcare industry and awareness of its lacks and needs, who would be better suited to introducing innovation than medical professionals themselves?
Safe Accessibility
Many healthcare startups and innovations are focusing on improving communication in healthcare. While the tools these startups create might come at these improvements from different angles—facilitating collaboration between staff members; improving patient access to medical expertise; or, booking appointments—many of them serve the main goal of making processes within and access to the healthcare systems easier and more affordable.
Another goal of medi- and doctorpreneurs is to create networks that pool expertise. Having access to a network of colleagues who are experts in their fields affords medical staff—and eventually their patients—the opportunity to benefit from focused insight into topics of interest without having to browse myriad websites or platforms.
Keep it Safe
Thanks to increasing digitalization, the healthcare industry also sees itself faced with the complicated necessity of keeping patient data safe. In order to reduce the risk of exposing their patients, some medi- and doctorpreneurs have made it their mission to focus on creating software engineered to keep patient data safe and ensuring that other existing platforms used by hospitals and clinics have access to it. These tools can include secure portal platforms, messenger services, and encrypted verification processes to guarantee peoples' identities.
The Perfect Combination
Ideally, all solutions that attempt to improve communication between healthcare professionals are also being built to honor the security of the data exchanged on their platforms. Siilo, a secure messenger app for modern healthcare professionals, does exactly that. Its co-founder, Joost Bruggeman, recognized the lack of intuitive digital communication tools that also ensured data safety when training as a surgeon. He then took this experience and built a messenger designed specifically for healthcare professionals, incorporating security features such as two-factor authentication, PIN code protection, and end-to-end encryption to safeguard data sent via the app. This has led to over a quarter-million users actively using Siilo to connect with colleagues and contact experts for advice on patient cases.
With the combination of clear insight into healthcare industry needs and their desire to provide care to the world, medical professionals are perfectly positioned to drive change in healthcare. Let's look forward to 2021's innovations as medi- and doctorpreneurs seek to improve the lives of their former colleagues and patients alike.