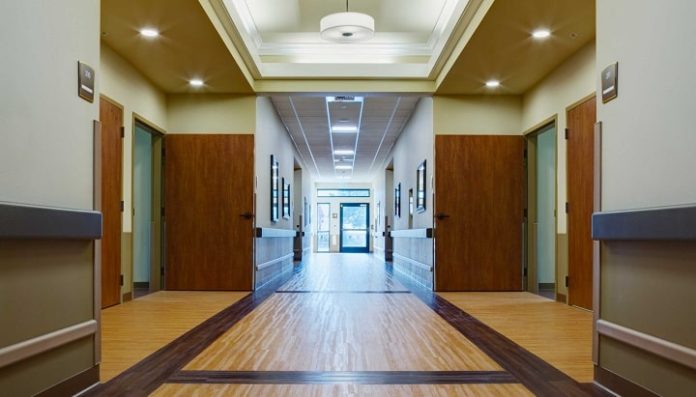 When it comes to health care institutes, it is always required that every health care facility is well looked after in order to be a clean, healthy medical, and working environment. A healthcare facility is known as a place in which services and treatments are provided to those people who are in need of medical attention, thus in order to provide those in need with the best possible care, it is vital that a healthcare facility is efficiently run and well maintained. In order to be able to deliver essential medical services to patients, an efficient and effective system needs to be implemented and made use of to ensure that these services are delivered in a timely manner. This is why good facility management that is simple yet effective is highly required within healthcare facilities. 
Facility Management 
The essence of facility management is to establish and maintain prime efficiency, effectiveness, and functionality within a facility in order to ensure that a facility operates at its optimum level. Facilities in which facility management is required range from infrastructure, land grounds as well as institutional facilities. The notion of facility management includes the efficient management and maintenance of facilities, the effective security of facilities as well as the efficient services required by a facility. Vital aspects of a well-run facility, such as asset tracking, equipment maintenance management, and the provision of essential resources encompass what great facility management entails. 
Benefits of Facility Management Within The Healthcare Industry 
Because healthcare facilities are required to always operate at an optimal level and as efficiently as possible to deliver essential services, it is imperative that good and efficient facilities management is made use of. Facility management within healthcare ensures that there is the effective delivery of support and services to save the lives of those in need. Efficient facility management does not only assist with the efficient operation of healthcare facilities, but it also assists a great deal with complete compliance pertaining to health codes and policies, as well as building requirements and regulations. Daily medical operations, procedures, and protocol in case of emergencies, as well as effective training of all staff members, can be conducted and maintained with the help of good facilities management. Concise ward rounds schedules, customer care, cost and time efficiency, and infection control are but a few of the many benefits of the use of facility management within the healthcare industry. 
Simplifying Facility Management Within The Healthcare Industry 
Good facility management, especially within a healthcare facility, should not be overcomplicated as that has the potential to hamper the functionality of a facility. This is why simple yet effective facility management software should be used within healthcare facilities to automate the process of maintenance, services, and repairs to ensure the optimization of services rendered. With facility management software, the process of facility management is simplified as all vital information is stored and can be easily accessed on a single cloud-based platform. Facility management software in general is created to help organizations save both time and money as it efficiently manages buildings, equipment, assets, and resources without the risk of human error. This means that, in the case of healthcare facilities, both time and money costs are reduced as all essential maintenance and management services are well taken care of, meaning that all doctors, nurses, and medical staffs are able to focus solely on the needs of their patients without having to worry about issues concerning the facility that they work in. It is the preventative and proactive nature of facility management software that is essential to the healthcare industry as it ensures the safety of all those present within the facility. 
CloudApper Facilities Application 
The Facilities application has been designed to simplify the process of maintenance, asset management, and various facility operations. The application poses as a great tool to all industries, especially the healthcare industry, as it assists its users in cutting down on time wasted on maintenance and repair issues, and allows its users to easily access important information, emergency procedures, and all facility details. This allows all staff to focus solely on their work-related tasks. From a single platform, users are able to comply with all health and safety regulations, access vital information, as well as digitize all facility regulations in order to reduce the potential of human error. Being able to work on the go when in the medical field is most important, thus having a single platform where all data is stored at hand contributes significantly to the efficiency of healthcare industries.