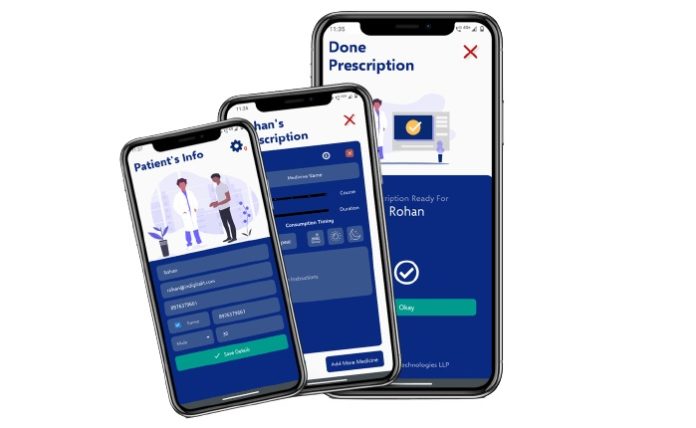 Indigital Technologies, a leading research-based technology company launched Kyoiku, a personalized video prescription platform that will assist healthcare practitioners in making the complex instructions for the patients simpler and understandable.
Kyoiku features artificial intelligence (AI) technology that converts the prescriptions and doctor's instructions into easy to understand, high quality videos. Use of this prescription video software improves adherence and clears all the doubts on how to take it. With Kyoiku, you get video instructions for 130,000 medications with new additions every day.
We are all aware that patients and their caregivers are expected to follow a variety of very complex instructions and doctor visits are becoming shorter with the growing virus fear and intervention of telemedicine. Often there is insufficient time to explain all instructions in detail and verify understanding of the patients. It is a known fact that medical misunderstanding could turn out to be a high cost for the patients and their caregivers, Indigital Technologies introduced this product Kyoiku to make the process easier for them to understand and follow in a text as well as video format.
Speaking about the launch of the product, Hiren Dhuvad, CEO, Indigital Technologies, said, "Kyoiku is an initiative in accomplishing our mission to empower the doctors, medical practitioners and the patients for better outcomes and better treatment through technology driven initiatives. I believe intervention of technology for various healthcare needs is the future."
Kyoiku operates using AI and helps the patients to save time and make the process simpler for them to understand.
Indigital Technologies is revolutionising the way doctors and patients use technology in their daily lives. The company envisions digitizing the pharmaceutical healthcare marketing space by delivering award-winning technology solutions that are disruptive in nature. The healthcare industry has been least disrupted by technology for so long in terms of doctor-patient engagement and education strategies. Therefore, to bridge the widening gap between patient/doctor expectations and pharmaceutical industry services, Indigital Technologies is initiating unique, implementable, and impactful strategies for clinics and hospitals.