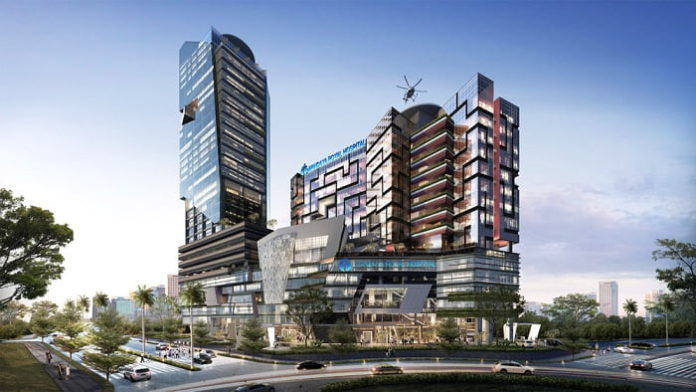 Installed as part of a seven-year strategic partnership agreement, Philips' diagnostic, patient monitoring, image-guided therapy, and informatics solutions bring advanced technologies to Indonesian patients
Mandaya Hospital Group's new flagship hospital, the Mandaya Royal Hospital Puri (Jakarta, Indonesia), recently showcased a range of patient-centered smart hospital solutions enabled by Philips technology.
As part of a seven-year strategic partnership between Mandaya Hospital Group and Philips signed in 2020, the turnkey solution for the group's newly-built hospital combines Philips' latest innovations in enterprise diagnostic imaging, image-guided therapy, connected care, and informatics. It also includes Philips' Ambient Experience, which uses dynamic lighting, projection, and sound to enhance the experience of patients and staff. The partnership is supported by the Netherlands' Export Credit Agency, a first for Philips in Indonesia. Mandaya Royal Hospital Puri has a total capacity of more than 250 inpatient beds, six operating theaters, and more than 100 outpatient examination rooms, and is designed to promote a sense of wellbeing for patients, family members, and hospital staff.
The hospital includes centers of excellence in cardiovascular care, cancer treatment, and neurological care – covering most of the non-communicable diseases suffered by Indonesians, who often needed to travel overseas to receive treatment.
"It is very exciting to see this high level of Philips technologies and solutions in one facility," commented Pim Preesman, Managing Director of Philips Indonesia. "Mandaya Royal Hospital Puri is a reference hospital that showcases how connected and digitalized health technologies can work to deliver the best healthcare outcomes, while improving patient and staff experience."