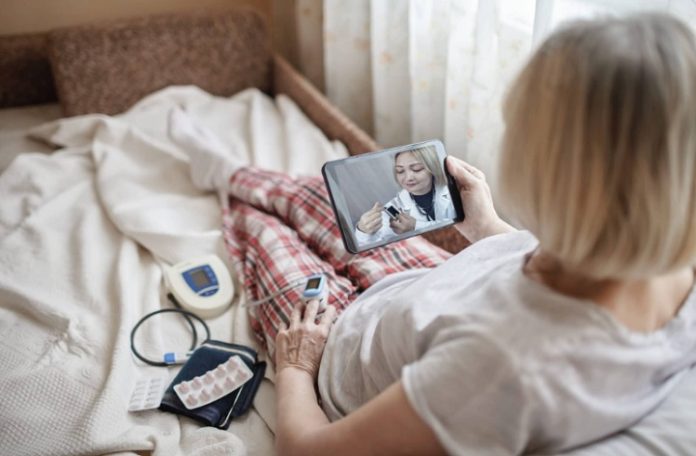 Established in 2019, Doccla has quickly become a leading provider of virtual ward services to the NHS. The company has expanded its presence in numerous NHS trusts and integrated care boards (ICBs), now operating in one-third. A recent strategic acquisition has significantly expanded Doccla's global reach, serving clients in 13 countries, including ten in Europe, and marking its entry into the Singaporean market. This development marks a major milestone for Doccla, positioning it as Europe's virtual hospital and solidifying its role in the healthcare sector.
Doccla has also forged immediate partnerships with existing clients of OTH, such as Siemens Healthineers in Scandinavia and TeleCare North, Denmark's largest telehealth program, established in 2013. The acquisition aligns with OTH's decade-long dedication to showcasing the effectiveness of remote health management, reflecting the seamless synergy between the two entities.
A Crucial NHS Objective
The NHS has prioritized establishing and expanding virtual wards to alleviate the strain on acute healthcare services, exacerbated by staff shortages and post-COVID health challenges. The government's ambitious plans in January aimed to scale up virtual wards, targeting the treatment of up to 50,000 patients monthly and expanding their use to cover falls and frailty cases.
Doccla's virtual ward technology plays a pivotal role by allowing patients to remain at home while undergoing continuous digital monitoring by healthcare professionals. Patients receive a customized kit, including a pre-configured smartphone and wearable medical devices that measure vital signs such as the heart rate, respiration rate, body temperature, oxygen levels, and blood pressure. Impressively, the Doccla system encompasses over 40 clinical pathways and can be deployed swiftly within a few weeks.
In a market analysis conducted by independent analyst Lloyd Price for Digital Health Intelligence, major players like BT Health and Cisco were identified as offering NHS solutions, including video consultations, phone consultations, and remote monitoring. What sets Doccla apart, according to Price, is its provision of a comprehensive cloud-hosted virtual ward service staffed by in-house clinicians. This unique offering allows Doccla to serve large acute care facilities and community settings within the NHS.
As co-founder Martin Ratz described, Doccla's monitoring team operates as a "mission control center" with experienced nurses, doctors, and specialists. Being the first UK-based virtual ward provider registered with the Care Quality Commission (CQC), the independent regulator of health and social care in England, Doccla adheres to the same rigorous regulatory standards as traditional hospitals and GP practices. Consequently, the company maintains its team of clinicians to support healthcare workers, effectively bolstering capacity and patient care.
Addressing a Common Challenge
Doccla's use of clinical staff enables the company to address a common issue in virtual care – false alarms in remote monitoring. Lloyd Price noted that when a patient's health indicators deviate from the norm due to non-health-related factors, Doccla can sift through these signals by having its clinical staff reach out to patients and verify the authenticity of the alarm before involving NHS staff. This proactive approach enhances the efficiency of patient care.
Furthermore, Doccla boasts an impressive patient compliance rate of over 95% and has substantiated savings for the NHS, with every £1 invested resulting in a £3 saving, as independently verified.
A Personal Journey Inspires Innovation
Doccla's establishment during the pandemic is rooted in a deeply personal experience. Co-founder Martin Ratz, who experienced a heart attack, recognized the significant benefits of virtual ward and monitoring technology for patients and healthcare systems. Since its inception, Doccla has made substantial progress, saving thousands of bed days for the NHS and achieving a 29% reduction in emergency admissions and a 20% reduction in the A&E attendance for client health trusts.
The Key to Success: Clinical Champions
Greg Edwards, the company's Chief Medical Officer, emphasized the importance of identifying clinical champions to facilitate the implementation of Doccla's solutions and identify suitable patients. He highlighted that adopting virtual wards requires a behavior change and necessitates support for clinical champions in making this transition and referring patients.
The Patient Verdict
Doccla's patient-centric approach has received high praise, with 99% of patients rating the service as good or very good. This overwhelming vote of confidence underscores the value and effectiveness of Doccla's virtual ward services in enhancing patient care and healthcare outcomes.