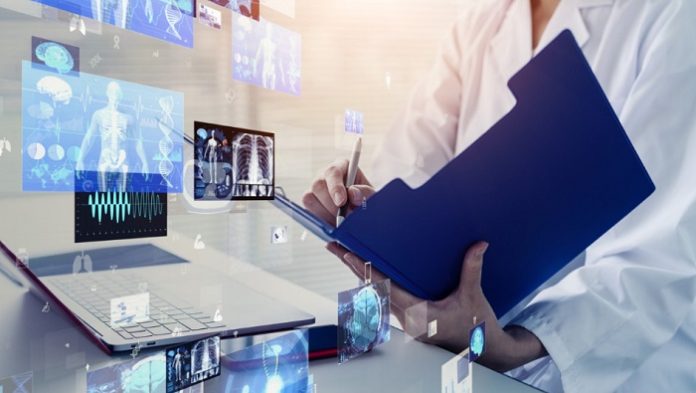 Hospital administration is significantly transforming in the ever-changing healthcare landscape, driven by various factors. This shift presents challenges and opportunities for healthcare professionals. This discussion explores the factors influencing the future of hospital management, including the integration of advanced technology, data-driven decision-making, and the growing emphasis on patient-centric care.
The 3rd Edition of the ETHealthworld Healthcare Leaders Summit featured a panel discussion titled "Trends Transforming The Future Of Hospital Management: Challenges & Opportunities," moderated by Rashmi Mabiyan Kaur, Principal Correspondent at ETHealthworld. The panel included Gautam Khanna, CEO of PD Hinduja Hospital & Medical Research Centre; Dr. Atul Mohan Kochhar, CEO of NABH; Dr. O P Yadava, CEO & Chief Cardiac Surgeon at the National Heart Institute; and Dr. Shuchin Bajaj, Founder Director of Ujala Cygnus Hospitals.
Dr. Yadava began the discussion by highlighting the challenges faced by healthcare practitioners. He pointed out deficiencies in etiquette, ethics, and pharmaceutical resources, exacerbated by the rapid growth of medical institutions and a shortage of educators and mentors. Burnout and mental health issues among medical professionals, reaching up to 30 percent in some studies, were also a concern. A prevailing distrust between society and the medical profession further complicated matters.
Dr. Yadava emphasized infrastructure, compliance, and regulation challenges in healthcare. These complexities often deter healthcare professionals from adopting new technologies due to their rapid obsolescence. These issues reflect broader societal problems that hinder the medical profession's ability to excel.
The importance of healthcare investment was underscored, as healthcare tends to be undervalued compared to other products and services. Political polarization during the COVID-19 pandemic and prioritizing welfare over empowerment in healthcare policies were also highlighted as detrimental factors.
Dr. Khanna noted a shift in patient attitudes, with patients increasingly adopting a consumer-like approach to healthcare. Patients seek instant gratification and often mistrust medical professionals, relying on online sources for information.
He pointed out the challenge of healthcare funding in countries like India, where more than government resources may be needed, leading to a significant role for the private sector. However, patients perceive healthcare as expensive and hesitate to invest in insurance, contributing to healthcare system challenges.
Dr. Bajaj raised concerns about the shortage of medical resources, doctors, and hospital beds and the prevailing scarcity mindset. He advocated for a shift in perspective to address these issues, particularly in rural areas where healthcare facilities are scarce.
Infrastructure improvements and reduced regulatory barriers were suggested to attract healthcare professionals to underserved areas. A conducive environment, financial security, and access to good schools are essential to retaining a diverse and capable healthcare workforce.
Dr. Kochhar emphasized the role of technology in bridging healthcare gaps, citing India's technological advancements and their impact on healthcare. Technology integration, including Health Management Information Systems (HMIs) and Electronic Medical Records (EMRs), is crucial for improving healthcare outcomes and monitoring patient well-being.
Dr. Bajaj highlighted the importance of technology adoption by doctors and stressed the need for cautious evaluation in mergers and acquisitions within the healthcare sector. He emphasized aligning organizational cultures and objectives to ensure successful collaborations.
Dr. Yadava concluded the discussion by noting the challenges of preparing for emergencies and the importance of authentic information dissemination in crises to counteract myths and fears.