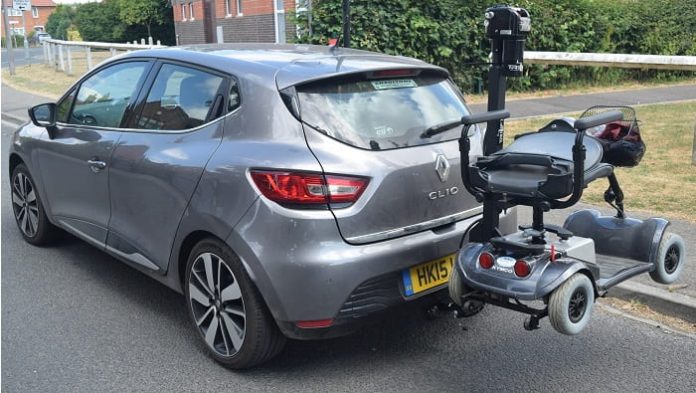 A British company who are pioneers in the next generation of mobility transportation are showcasing their innovative product, the Trilift at the leading trade fair for rehabilitation, inclusion and care, Rehacare in Düsseldorf from the 26th to 29th September.

The Trilift is a unique mobility scooter and wheelchair lift that fits to the back of a car and allows users to transport their mobility vehicle with ease and without the need for a platform or straps. The Trilift is easily transferable from vehicle to vehicle, features a heavy duty industrial electric motor and attaches to any vehicle with a tow bar.
The team behind Trilift UK developed the product after noticing a gap in the market of mobility scooter transportation. The innovative yet simple design gives users freedom to easily transport their mobility scooter wherever they go. The small size and light weight of the Trilift means its compatible with most cars in the UK and doesn't affect the safe and legal operation of the car.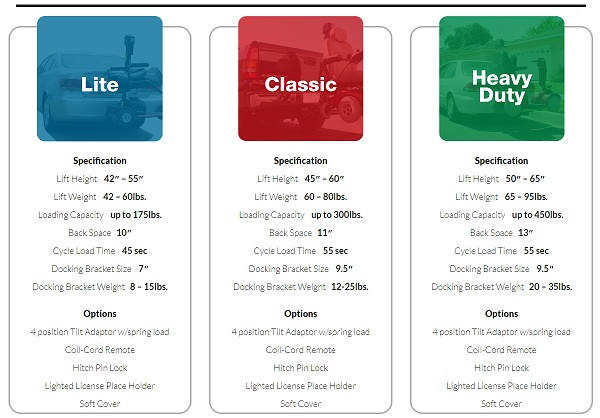 Ray Lartley, Managing Director at Trilift UK said: "After noticing a gap in the market for effective, scooter transportation, we put our minds together to create a solution that gives users an alternative to conventional power lifts. The result was Trilift UK! Here at Trilift UK we have three different types of Trilift to suit all mobility scooters and their users, Trilift Lite, Trilift Classic Lift and Trilift Heavy Duty.
"We want to give freedom and flexibility back to individuals with additional needs or those with reduced mobility. So often these people are unable to go about their daily life, such as attending social events or experiencing new places because it's so difficult to transport their mobility scooter or wheelchair. Whilst mobility scooters and wheelchairs allow those with limited mobility to get around more easily – location wise it's often only where their mobility transport can take them. The Trlift gives users back their independence, autonomy and choice."
The Trilift UK team are showcasing their products at Rehacare along with a vehicle – to show potential users first-hand how the product works. This is the first time a fully functioning vehicle has been used to display a product on the British Pavilion at Rehacare.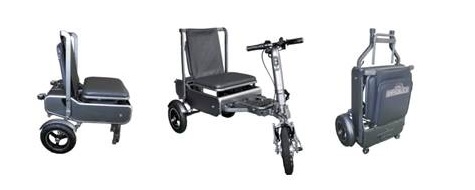 Ray continues: "Attending Rehacare is a very exciting moment for the Trilift UK team. The product we are showcasing is the only lift of this type available outside of the US so we hope it is exciting for potential users and decision makes from within the industry to see it in action. As a team we are passionate about improving the lives of people with reduced mobility – attending Rehacare is fantastic opportunity to not only showcase our product but to also meet potential users and network within our industry."
Trilift UK will be exhibiting their products at the British Pavilion in Hall 5, stand number 5/G27/VIII.
Trilift key features
No platform
No straps
Affordable
Stabilised
Easy to park
More ground clearance
Lower profile design
Locked and secured
Easy to install
Lightweight
No noise
No vibration
Fully automatic bolted assembly
Easy operation
3 years warranty
The Trilift in action: Three different models of Trilift: Lite, Classic, Heavy Duty