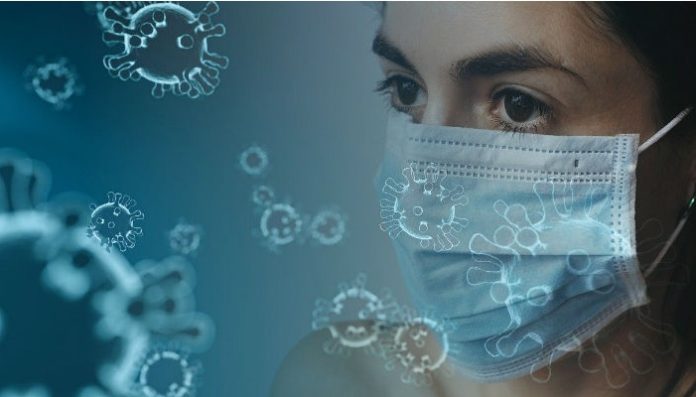 Rapid Scan, the leading provider of thermal imaging and bio solutions, today launched Rapid Scan – its flagship product which is the first line of defense against contagious illnesses. Rapid Scan has been developed to help companies protect their business from loss due to the spread of viral diseases. It is an intuitive thermal biometric camera solution that combines body temperature detection, access control, and facial recognition technology to create an added layer of protection for customers and employees from COVID-19 and many other contagious viruses.
Communities cannot maintain distancing practices forever. Rapid Scan's temperature screening system detects fevers in real time. Accurate to within 0.54F, the thermal scanner is the perfect addition to a biosecurity setup. This hands-free, automatic body surface temperature screening device uses advanced facial recognition and infrared temperature screening technology to identify staff and visitors with elevated temperatures enabling them to be quickly excluded from premises, consequently preventing the spread of disease to other employees, contractors and customers.
Able to be used outdoors and at night, this thermal scanner is ideal for any business that wants to prevent further downtime due to COVID-19, or any other infectious disease, and is particularly relevant to medical centers, schools, dentists, physiotherapists, law firms, restaurants and retailers.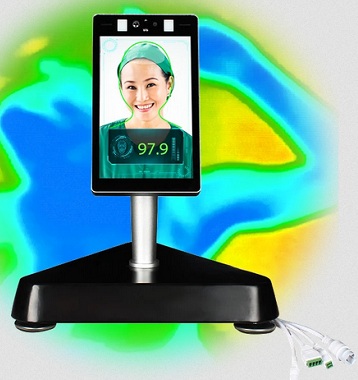 Rapid Scan is different from market alternatives:
Affordable, bringing you quality without the exorbitant price tag
Airtight warranty, protecting you in the unlikely event of a manufacturing error
Unparalleled, US based support
Hassle-free installation
Scanner stands safely secure thermal imaging devices – with convenient features like accessory plug connections and additional USB connections. The all-steel construction enables the stands to withstand the rigors of industrial and commercial environments. Rapid Scan's White Glove Installation Service ensures the temperature screening system and thermal scanner stand are correctly installed in a convenient location right from the outset.
It is recommended to couple Rapid Scan with Xtreme Bio Disinfectant, a highly effective and safe disinfectant. Xtreme Bio is a patented green technology made in the States. An antimicrobial surface cleaner, supported by EPA efficacy data and proven for over a decade in the field, is scientifically proven to kill Coronavirus, Bird flu, Herpes, Hepatitis and HIV.
Bill Watchulonis, co-founder of Rapid Scan, said: "Technologies like Rapid Scan will play an instrumental role in enabling America to successfully reopen. A crucial part of our offering is our White Glove Installation Service which ensures that customers are trained in how to use our technology and can immediately access its benefits. On an individual basis, we assess goals and challenges and lay out options so the user can make an informed decision on the best protective measures for staff and customers."
About Rapid Scan
Rapid Scan was launched to help companies protect their business from loss due to the spread of viral illness. We, like many, have experienced the ripple effect of the simple cold virus and its ability to rapidly spread throughout an office, we gained an understanding and education to how the spread occurs and how it could be simply and efficiently controlled.
With state-of-the-art thermal imaging technology and 99.9% detection accuracy, we stand apart from our competitors and near contact methods. Our concepts of plug and play, and a simplified user interface, keeps customer satisfaction at the forefront. Combining 35 years industry knowledge, trusted values, and attentive services, Rapid Scan will continue to evolve into an organization focused on successfully growing your future.