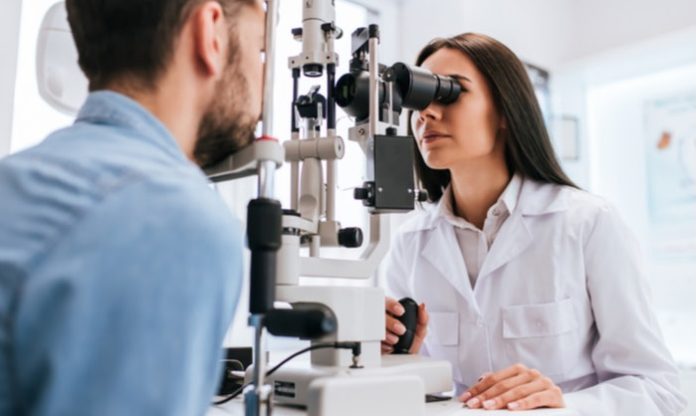 The requirement for eyecare services is divided into two subgroups; optical and medical assistance and treatments, namely surgery. The first has traditionally been the optometry domain, while the second has been the primary subject of ophthalmology. 
The world is increasingly evolving, with medical facilities in the optometric field growing more considerable in the coming years.
Optical treatment is a big industry. About three-quarters of the adult community wears corrective eyewear.  Refractive eye tests, eyeglasses, and contact lenses cost an approximate $33.5 billion a year in the United States, with an approximate $28.6 billion spent on medical and surgical vision care.
Eye Care Services Are In High Demand.
Between 2015 and 2025, the demand for regular refractive vision treatment is projected to rise by 3.2 percent, from 110 to 113.4 million annual checkups. As a result, by 2025, ECPs would conduct an additional 3.4 million tests each year.
Medical eye care growth is expected to rise by 31.5 percent between 2015 and 2025, from 51.8 to 68.2 million annual exams, according to projections. By 2025, ECPs will be required to conduct an additional 16.3 million medical eye examinations each year.
To sum up, an additional 20 million regular and medical eye examinations will be performed, and according to an interview with these famous optometrists in Orlando the demand for eye treatments, surgeries included, is also expected to increase.
Optometrists' Employment Prospects
Optometrists' employment is expected to rise by 17% between 2016 and 2026, far higher than the rest for all professions. Since vision issues are more common as people age, an aging population may increase eye doctors' demand. 
People become much more vulnerable to vision-impairing disorders such as cataracts and retinal deterioration as they age, necessitating vision treatment. In recent times,  people suffering from severe ailments like diabetes have increased. 
Diabetes has also been related to a rise in the prevalence of several eye disorders, like diabetic retinopathy, which influences the blood vessels in the eye, and macular degeneration. More eye doctors would be required to track, treat, and refer people with diabetes-related chronic conditions.
Furthermore, almost all health insurance policies provide medical eye treatment, and all of them cover comprehensive eye tests. More optometrists would be needed to serve a more significant number of patients.
Prospects for Jobs
Since approved optometry schools' availability is restricted, authorized optometrists should have a fair chance of finding work. Admittance to optometry courses, like admissions to other technical degree courses, is highly competitive.
Students who complete a graduate program gain valuable skills that can help them land a better job. Workers can look favorable on certification from the American Board of Optometry.
Furthermore, over the next decade, a substantial number of currently operating eye doctors are set to retire, opening up possibilities for new eye doctors.
Wrapping Up 
To conclude, in 2025, 20 million more regular and clinical eye tests will be expected than in last years, and this figure will keep rising year after year for the near future. 
The augmented amount of surgery needed for the elderly US population is not included in these market forecasts.