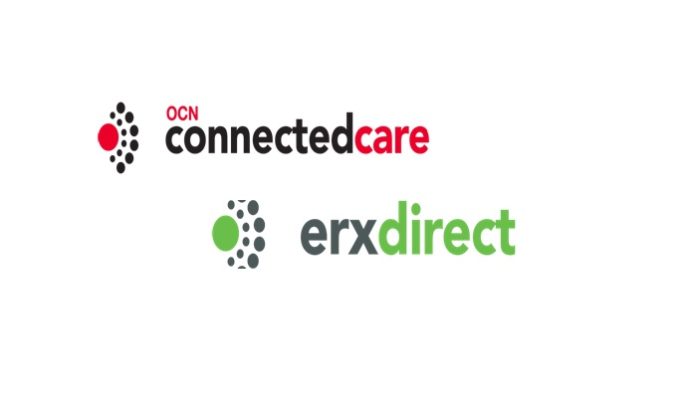 OCN ConnectedCare (OCN CC) announces that Jeff Herzfeld, a leader in the pharmaceutical field, has joined the team in an advisory role. Herzfeld will help shape the future of OCN CC's ERxDirect, which is revolutionizing pharmacy care by aggregating the power of community pharmacy and expanding the role of pharmacists in care management.
"Jeff Herzfeld is pharmacist leader and his involvement with ERxDirect at a senior level provides the insights of best-in-class pharmaceutical distribution and brand and generic manufacturing," said OCN CC Chief Strategy Officer Richard Scholz, RPh. "Jeff is an excellent fit for ERxDirect as we continue to revolutionize direct pharmacy procurement, distribution, and expanded care delivery where healthcare consumers work and live."
ERxDirect is working to empower community pharmacies, providing a platform that enables growth and improves performance. ERxDirect works with independent pharmacies to improve care, lower costs and change perceptions of pharmaceuticals by providing personalized, local care through an expanding network of connected providers.
Herzfeld is the managing director of CLX, LLC, an independent consulting and advisory firm that works with healthcare and life-sciences companies. Their clients include pharmaceutical, biologics and private healthcare businesses. Prior to his work with CLX, Herzfeld held executive leadership roles for more than 25 years at Teva Pharmaceuticals, McKesson Corporation and Prescription Solutions, and began his career as a hospital pharmacist.
"I'm a longtime community pharmacy advocate, and my career has provided me the opportunity to work as an executive in a variety of different payer, pharmacy and pharmaceutical companies," Herzfeld said. "I bring these experiences to ERxDirect as a thought leader in providing new, market-based solutions to the challenges faced by employers, pharmacies and patients as they work to solve issues of access and costs."
OCN CC is an organization of business leaders, innovators, clinicians, pharmacists, scientists, engineers and healthcare consumers who believe it's possible to create a better consumer model for efficient access to quality care.
With Herzfeld's background in pharmacy and specialized insights into pharmaceutical development, his expertise is a perfect fit in the OCN CC team.
"OCN CC is a seasoned team of professionals who see the potential of bringing together a variety of services," Herzfeld said. "Together, we can offer employers, patients and community pharmacies new solutions to improve the quality of care and provide greater cost transparency."
About OCN ConnectedCare:
OCN CC is a leading managed health organization in the United States that provides healthcare solutions for employers and business opportunities for providers that are part of the company's Health In Motion Network.
OCN CC's leadership has experience driving change and aggregating efforts toward innovation. Using their experience in virtual heath, OCN CC organizes market forces and delivery models to help shape the future of pharmacy and on-demand primary care, with the ultimate goal of improving patient care and provider-patient relationships.