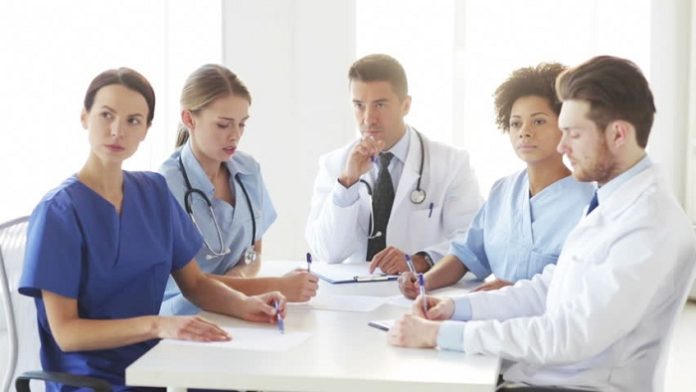 Jump Technologies and Ballad Health System will offer a free webinar on March 18 at 1:00 p.m., ET, to discuss the benefits of implementing supply chain technology that complements a hospital's existing ERP software.
The webinar will draw on experiences at Ballad Health, which operates 21 hospitals in 29 counties in Tennessee, Virginia, North Carolina, and Kentucky to demonstrate the outcomes and benefits Ballad has realized from enhancing their existing Lawson ERP system with a third-party solution from Jump Technologies. The JumpStock solution integrates seamlessly with Ballad's existing ERP to enhance reporting with real-time data and analytics, allowing Ballad to:
Free up cash by reducing on-hand inventory;
Save time with simple one-click-and-done barcode scanning;
Improve order accuracy with automated PAR adjustments based on velocity; and
Improve nursing satisfaction with supply chain.
Presenters will demonstrate how Ballad and other leading hospitals are finding safe, secure, and cost-effective ways to maximize the performance of their ERP systems with third-party supply chain technology.
"By pairing Jump Technologies with our Lawson ERP system, we've been able to improve supply chain performance and implement a 2-bin Kanban approach at four locations," said Dennis Couch, materials management site manager, Ballad Health. "It's a safe, simple, and economical solution that has allowed us to reduce time spent scanning items, improve our workflows, and make point-of-use decisions about PAR based on real-time data."
About Jump Technologies
Jump Technologies creates safe, simple, and cost-effective solutions that help hospitals reduce stockouts, overordering, and waste while increasing inventory turns and improving billing accuracy across a facility or system. The company's JumpStock solution facilitates data-driven decision making that allows hospitals to save time, free up cash, and improve nurse satisfaction with supply chain.