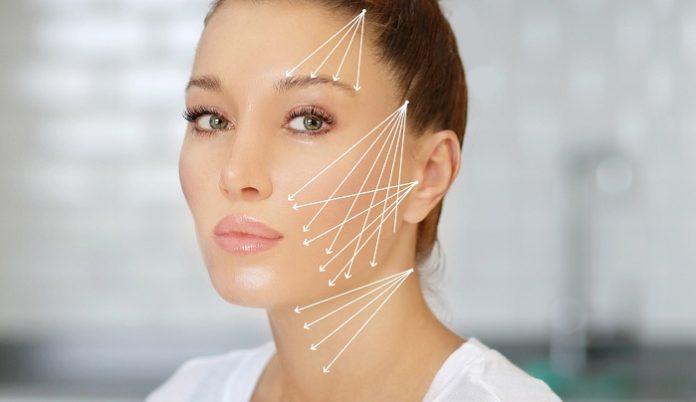 Getting a Beverly Hills facelift is very common for men and women alike who reside in California. Facelift surgery, also called a "rhytidectomy," is a cosmetic procedure meant to make a face look younger or give it a youthful glow. Over time, things like hereditary factors, gravity, stress, and the climate all take a heavy toll on our skin and make us look older. A facelift reduces the signs of aging on the face and neck, such as lines and wrinkles, age spots, sagging skin, skin folds, marionette lines, nasolabial furrows, and hollows under the eyes.
Benefits Of A Beverly Hills Facelift
Rebuild your Confidence 
Facelift surgery makes people look younger and more decided to rest, which makes them feel better about themselves and helps boost their confidence and self-esteem.
Natural-Looking Outcome  
Before, facelifts only tightened the skin, giving the face a "windblown" or "pulled" look. Current facelift methods tighten both the skin and the structure of the face, which makes the results look very natural and last for a long time.
Look and Feel Younger 
A facelift can make you look younger for up to 10 years. When you look young, you often feel young, too. Look and feel your best with a Beverly Hills facelift procedure.
There are a number of possibilities. You can get a facelift to eradicate some wrinkles or have a full facial rejuvenation for your whole face. There are a lot of different options to choose from.
Types Of Facelifts
Traditional Facelift
A traditional facelift targets fine lines, wrinkles, and saggy skin in the lower face, jowls, and neck. The surgeon will carefully tighten the facial muscles and eliminate sagging skin to achieve a more youthful appearance. Additionally, the surgeon may use liposuction to redistribute or extract fat, which can produce the most cosmetically pleasing outcomes.
Benefits of a traditional facelift
Achieves the most improvement
Decreases the appearance of aging in all parts of the lower face and neck • Produces an exceptionally natural appearance
Facelift with a Minimal Incision
A limited incision facelift is a minimally invasive procedure that provides an alternative to a traditional facelift. It is an excellent treatment for men and women who wish to improve their lower face subtly.
Benefits of a facelift with a little incision 
Has fewer and smaller incisions than a traditional facelift
Reduces wrinkles and fine lines in the lower face
Requires less recovery time than that of a traditional facelift
Neck Lift
The neck lift is often done along with the traditional facelift. Surgeons will have neck muscles tightened to reduce drooping skin, thus producing more youthful-looking neck contours. During this treatment, the surgeon may also be able to decrease fat deposits in the neck.
Neck lift advantages 
Improves the appearance of wrinkles or "neck bands" and saggy skin in the neck area • Helps get rid of a double chin
FAQs About Beverly Hills Facelift
Who is a suitable candidate for a Beverly Hills facelift? 
Facelift candidates should be those who are unhappy with the sight of wrinkles and loose or sagging skin on their face and/or neck. The most qualified candidates are non-smokers with realistic expectations of the surgery
Where are the facelift incisions made? 
All incisions are readily concealed within the hairline. The incision for a typical facelift begins in the hairline at the temples, extends around the ear area, and ends at the lower scalp. The limited incision facelift utilizes shorter incisions along the same area, perhaps in combination with a minor incision inside the lower eyelids or below the upper lip, depending on the patient's desires. Incisions for neck lifts typically wrap behind the earlobes and end at the lower scalp.
How is the recuperation process? 
After surgery, you should organize for someone to drive you home and assist you during the first 24 to 48 hours of recovery. Your surgeon will prescribe medicine to help alleviate pain and make you comfortable during this time. Swelling and bruises might last anywhere between a few days or weeks. The majority of patients will be able to go back to work within one to two weeks.
When will the complete results of my facelift be visible? 
Patients have noticeable effects from their facelift within six months, while subtle changes can be noticed for up to a year following the treatment.
Is there a track record of success with facelifts? 
The facelift is among the oldest and most frequently done cosmetic surgery treatments. Over a century ago, medical scientists began experimenting with face operations aimed at smoothing out wrinkles and restoring a youthful appearance by skin tightening. And for at least five decades, cosmetic surgeons have used methods that go much deeper than skin tightening, targeting the facial muscles and the subdermal layers that contribute significantly to your overall facial profile. Technology has been significantly developed along the course, increasing patient comfort, convenience, and satisfaction. These advancements are reflected in statistics, which reveal that more than 100,000 Americans seek a facelift each year, according to data published by the American Society of Plastic Surgeons.
How can I get the most out of my facelift? 
Your personal lifestyle choices partially determine the effectiveness of a facelift. When you adhere to the instructions below, you will reap the benefits of your new look for years to come.
Quit smoking if you currently do, and if you do not currently smoke, do not start: This way of life is known for dehydrating the skin and causing deep facial creases. Of course, smoking is also detrimental to your general health. It depletes your energy, makes you appear older, and puts you at risk for a variety of dangerous illnesses.
Sun protection: Your skin is extremely sensitive to excessive sunshine. UV rays cause damage to your delicate skin and can permanently alter it over time. Excessive sun exposure results in sunspots and other blemishes while also increasing your risk of developing skin cancer.
Create your own skincare regimen: Always include a moisturizer to maintain the youthful appearance restored by the facelift. Other products that are suitable for facelifts include topical retinoids, which smooth out flaws and revitalize the skin.
Make a plan for a balanced diet and regular exercise: These lifestyle choices benefit your general health and also give your skin a natural and healthy glow by increasing circulation. Like the rest of your body, your skin requires vitamins and minerals to look good. Eating healthy foods can help you achieve flawless, supple skin that will enhance your new look.