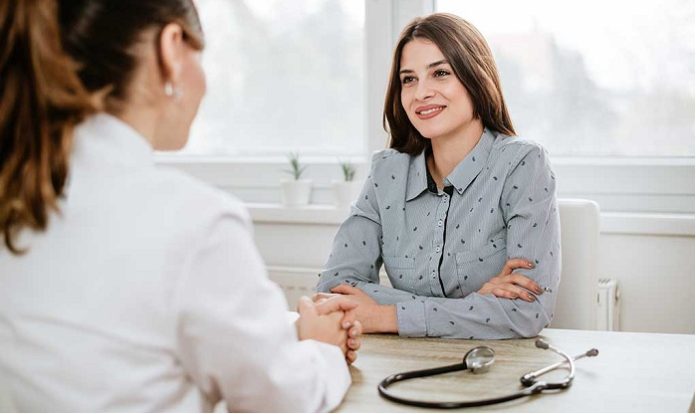 It's little exaggeration to say that the college experience of 2020 is unrecognizable from that of years past. With the COVID-19 pandemic refusing to dissipate, many students are earning their credits through their computers. Those who are attending classes on campus are navigating social distancing requirements and frequent testing protocols.
All of this comes with the normal stressors young adults may face during their college years: academic performance, financial strain, relationship navigation or the death of a loved one. Each of these individual issues is potentially amplified by the pandemic, leading to a greater need – and demand – for effective mental healthcare delivery within this population.
"There was a CDC report that came out that [said that more than] one out of four young adults contemplated suicide during the lockdown and the pandemic, which is astronomical," Edouard Gaussen, cofounder and CEO of Mantra Health, a startup partnering with upper education institutions to deliver virtual mental health services, told MobiHealthNews.
"The necessity for virtual care on campus has become tremendous overnight, because the status quo of walking to the counseling center and seeing a provider on campus is unfortunately no longer the normal. They've had to adapt … and so as a result what we saw was a 360% increase in inbound leads from the spring semester to the fall semester implementation season."
Mantra first launched in 2018, and last year raised an unannounced $3.2 million seed funding round led by Global Founders Capital, with support from Hof Capital, Western Technology Investment and a syndicate of angel investors.
Today, the startup went public with news of major client partnerships with Pennsylvania State University, St. John's University and Moravian College. Each of these schools is bolstering its on-campus resources with the virtual care, patient referral and EHR offerings of Mantra's newly unveiled Managed Care Program.
This new model is "not too dissimilar," from the company's initial offering, Gaussen said, but hones in on the startup's pitch of a closed-loop telehealth platform. It consists of three major components: a telehealth app for students, a collaboration portal used by campus counselors to monitor patients and refer them to Mantra providers, and a proprietary EHR system that follows cases across the closed ecosystem.
This design allows schools to more promptly connect their students with outside mental healthcare services, explained cofounder and COO Matt Kennedy.
"Where we started out was stepping back and diagnosing all these problems that were going on with university mental health: Why is there a three-month wait-list to get into the counseling center? When you translate that to school years, that's a semester," he said. "That's why you're having folks drop out or have worse school outcomes as well as mental health outcomes."
Once referred through the system, students can schedule live video calls with psychiatry or therapy providers that Mantra exclusively staffs through a "Friendly PC" model. These providers are able to provide care across state lines, which Kennedy noted as a major selling point for universities with students living at home through holidays or quarantines.
The app supports 24/7 asynchronous messaging, "reducing the need for these 30-minute, costly appointments" and "reducing drop off because a lot these questions don't need to wait three weeks," he said.
While these types of services are also available from competing virtual mental health vendors, Gaussen and Kennedy stressed the data flow and referral tools for campus care teams as the primary advantage of Mantra's approach.
Many behavioral care providers don't use any form of EHR in their practice, Kennedy said, so keeping the referrals and case records in network (so to speak) prevents schools from losing track of a student's progress as soon as care moves off the campus.
"What really makes us different is … we are keeping the school in the loop, and the school is typically still seeing that patient when they're working with us," Kennedy said. "The school is collaborating and seeing the patient, and then you have a Mantra provider who's also seeing the patient."
The cofounders said that this design has so far been well received by their partners. In addition to the inbound lead increase, more than half of Mantra's partner schools have already hit their case referral goals, and one university has been seeing "upwards of 20 messages between collaborating providers" within the first couple months of deployment, Kennedy said.
Meanwhile, Gaussen said that the startup is benefitting due to the current landscape of virtual and behavioral care. Along with a few more partner schools that Mantra isn't yet able to disclose, he said that an upcoming funding round is picking up much more attention than it would have back in 2016 or 2017, when he was a VC seeking to invest in mental health startups.
"Telemedicine has really become the new buzzword in the wider tech world – not [just] digital health-focused investors," he said. "We've really seen an increased level of interest from investors realizing we're seeing a paradigm shift with COVID and the need for virtual care specifically. I think it's also represented in some of the public stocks that are out there. Look at Teladoc, Livongo and some other digital health companies that have been trading at a real strong level of interest."