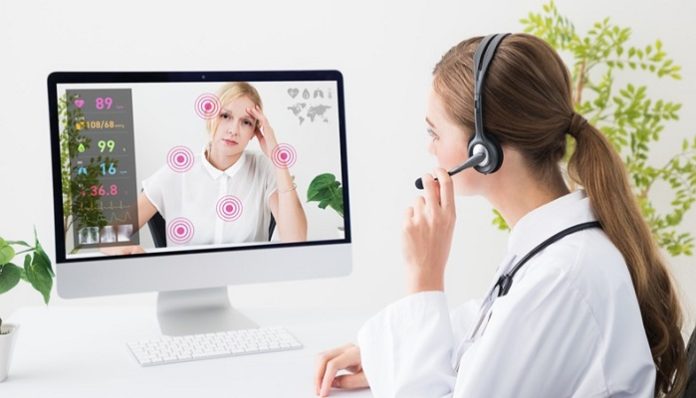 Caregility, an enterprise telehealth leader dedicated to connecting care for patients and clinicians everywhere, is pleased to announce Mary Washington Healthcare as one of the first organizations to implement its new Inpatient Virtual Engagement (IVE) solution at Stafford Hospital. The Virginia-based not-for-profit health system will leverage IVE to support a new Virtual Nursing program that will allow Registered Nurses (RNs) working from a virtual nursing hub located on Stafford Hospital's campus to field patient care tasks that do not require hands-on care using synchronous, video-enabled engagement at the patient bedside.
Building upon the health system's success with virtual Intensive Care Unit (tele-ICU) support during the pandemic, the Virtual Nursing program aims to improve patient safety and reduce strain on clinicians so bedside RNs can focus on direct patient care and their full scope of practice.
"We see Virtual Nursing as a way to support our commitment to adopting new technologies that keep our clinicians providing leading-edge patient care," says Debra Marinari, Associate Vice President of Hospital Operations at Mary Washington Healthcare's Stafford Hospital. "By improving the experience of our care team, we positively impact patient safety and experience."
To enable remote clinician access, Mary Washington Healthcare is implementing Caregility's IVE solution and new APS100 telehealth endpoints for lower-acuity patient settings. Powered by the Best-in-KLAS Caregility Cloud™ virtual care platform, IVE combines medical-grade telehealth systems, purpose-built virtual observation and consultation applications, and sophisticated device fleet management into an affordable, subscription-based Solution-as-a-Service. The platform integrates with Epic, allowing staff to launch virtual visits within the native electronic health record (EHR) environment.
"Inpatient Virtual Nursing will allow us to leverage technology to implement flexible care delivery models, simultaneously enhancing quality and experience for patients while providing additional support for our bedside caregivers," says Christopher Newman, MD, Chief Operating Officer and Chief Medical Officer at Mary Washington Healthcare. "It will also allow us to modernize what patient care looks like while improving our ability to manage variability in day-to-day capacity challenges."
The virtual nursing program is the latest step in a series of digital health innovation programs at Mary Washington Healthcare. Additional efforts include robotics-based support for point-to-point supply management as well as plans to expand hybrid care models that blend in-person and virtual care to urgent care and rural community settings.
The health system is currently in the process of building out its Virtual Nursing hub and infrastructure and is actively seeking candidates to fill several new virtual nurse roles.