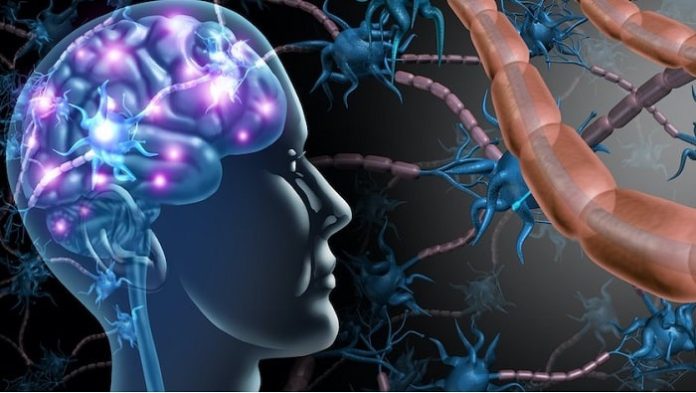 STIMVIA, a pioneer medical technology company, is introducing an effective non-invasive neuromodulation treatment that offers a way to stimulate deep brain structures without the need for medication or surgery. Dysfunctions in these structures contribute to the development of various chronic conditions, such as overactive bladder.  STIMVIA has made remarkable progress in the treatment of this condition. Current clinical studies demonstrate that their technology, known as URIS®, stands as one of the most efficient approaches in combating this ailment, affecting approximately 40 million individuals in the USA.
The Technology Capable of 'Hacking' the Brain
The uniqueness of URIS® technology lies in its ability to precisely stimulate a specific nerve using new type of electrodes applied to the patient's skin, as well as delivering an electric signal directly to the patient's brain. This is something that other non-invasive methods currently cannot achieve. Developed by the team at the Czech company STIMVIA, located in the heart of Europe, the technology utilizes a method called peroneal neuromodulation (Peroneal eTNM®), which involves stimulating peripheral nerves that extend from the extremities to the spinal cord and brain.
"We have demonstrated the capability to non-invasively reach deep brain structures, where the origin of many chronic diseases caused by imbalanced activity in different parts of the brain arises. Through what is known as neuromodulation, we can restore this balance. We can activate centres that are underactive and conversely, dampen the activity of regions showing excessive activity," explains Lukas Doskocil, CEO of STIMVIA.
Effective Treatment for Overactive Bladder Without Medication or Surgery
Currently, STIMVIA is at the forefront of treating overactive bladder, a condition that affects approximately 40 million people in the USA, of whom more than 30 million remain untreated. A recent American clinical study demonstrated that more than 60% of women will experience a certain form of incontinence during their lifetime. According to clinical studies, URIS® ranks among the most effective methods in combating this condition. Clinical results have been achieved in more than 90% of patients treated with URIS, comparable to the effectiveness of invasive sacral neuromodulation—a costly surgery with a risk of serious consequences.
In contrast, treatment with URIS® technology is optimal for everyone and is associated with only a minimal amount of risks and side effects, which have appeared in only 0.01% of cases. "It is the outstanding ratio between clinical effectiveness and negligible risk of adverse effects that makes this treatment unique," says Prof. MUDr. Jan Krhut, Ph.D. from the Urology Clinic at the University Hospital Ostrava. 
Telemedicine in Practice
With the press of a simple button, the latest version of the device URIS II autonomously calibrates optimal stimulation settings and identifies precise neural locations for treatment. Powered by advanced proprietary AI algorithms, it eliminates manual adjustments, thereby setting a new user-friendliness standard.
"This distinct capability gives us a competitive edge, miles ahead of current market solutions. In our mission to revolutionize healthcare, our commitment to innovation and personalized patient care remains strong. To enhance the system's efficacy, we'll integrate personalized stimulation plans via our cutting-edge app. Using deep analytical algorithms, the app predicts treatment outcomes accurately, while seamless integration with URIS II enhances real-time data collection for improved effectiveness," says Doskocil.
To date, over 200 patients have undergone treatment using URIS® technology as a part of clinical studies. The device could reach more people by the end of this year when STIMVIA is preparing a commercial pilot project in Europe. Due to its unique technology, the company plans to expand to international markets and aims to treat tens of millions of patients worldwide within a matter of years. As early as this fall, STIMVIA is launching a pilot study to determine whether URIS® technology is suitable for patients suffering from Parkinson's disease and essential tremor.