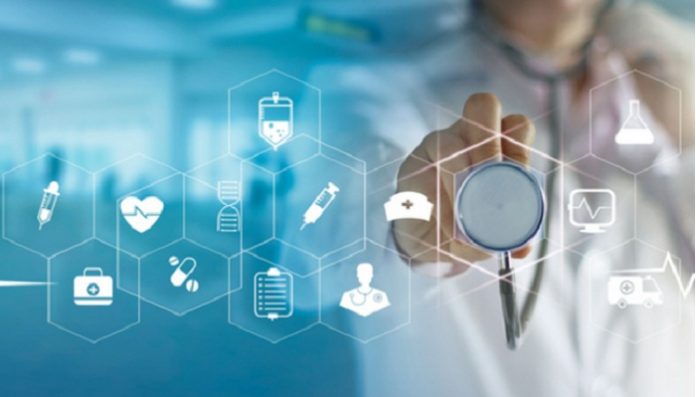 UK-based medtech company MediConnect have announced a new partnership with software specialists Rishabh Software to build a pilot version of their new medical supply chain management platform. The platform will be the first blockchain-based application to manage the supply chain for ordering personal protective equipment (PPE) and medication across multiple health care practices.
WHY IT MATTERS
MediConnect, who have already developed a framework blockchain solution to help organise the medical supply chain, have taken on Rishabh Software as their technical development partners. Rishabh Software will work closely with blockchain developers Stratis to design and develop the platform.
Since the software will allow the trace of the source of manufactured goods, it is hoped that the application will prevent the distribution of counterfeit PPE and other pharmaceutical products, while also ensuring that demand is met by streamlining different types of workflow events and documentation.
The platform will also enable interactions between several parties, including manufacturers, wholesalers, key workers, patients and retailers, to securely share transaction records. These will then be verified using MEDI tokens, which will enable the transaction.
The application will be web-based, available via both desktop and mobile, and will utilise Stratis blockchain to execute smart contracts.
The pilot is designed to show how supply chain transactions can be placed and carried out on a Test Platform established by MediConnect's partners. The platform will be integrated to handle multiple distribution channels to online pharmacies and other partners who are registered on it.
THE LARGER TREND
MediConnect's announcement comes at a time where supply chain management has become an ever increasing priority for hospitals and healthcare providers. In a 2019 survey conducted by supply chain management vendor Syft, as many as 27% of hospitals surveyed reported that they did not use analytics software to assess supply chains for areas where they might improve quality and efficiency.
Blockchain has also been seen increasingly as a means of protecting supply chains, for example in the pharmaceutical industry, and as a way to improve efficiency and go paperless.
ON THE RECORD
CEO of MediConnect, Dexter Blackstock, commented: "Having established a network of industry and NHS partners, we are thrilled to now be building our pioneering platform to manage and authenticate medical products. Rishabh Software are global specialists in software development. We look forward to a fruitful relationship and working together to launch a live platform as soon as possible."
Rajendra Shah, CEO of Rishabh Software, confirmed the need for such a pilot in the health sector: 'As a technology development partner, with two decades of service excellence, we are delighted to support MediConnect's mission to supply and provide end-to-end tracking of PPE and other pharmaceutical and medical products throughout the world. In these uncertain and stressful times, MediConnect's platform gives everybody the peace of mind that their healthcare products are authentic and safe to use."