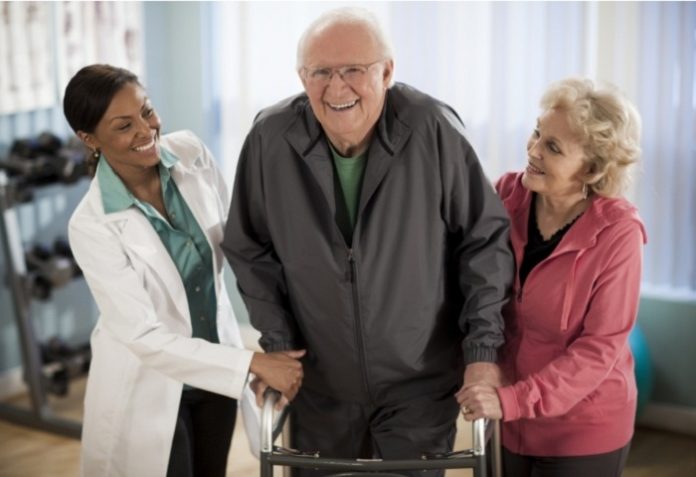 A study published by Charité – Universitätsmedizin Berlin, Germany, has demonstrated a significant improvement in medication adherence and physical activity in patients using a smartphone medication management app called MyTherapy.
100 patients with lipid metabolism disorders were recruited from the Outpatient Lipid Department at Charité. The main aims of the study included assessing patients' usage of the app, evaluating what changes regarding health-related behaviour were initiated by app usage, and gaining insight into the usability and acceptance of the app.
At the beginning of the study, patients were asked to download MyTherapy and use it for the duration of 12 months. At the end of this period, participants received a questionnaire about their usage of the app.
Listed below are the key findings of the study:
The average age of the participants was 52.6 years (min: 25 years; max: 81 years) with 61% above the age of 50.
Participants took an average of 4.3 drugs per day and were, on average, diagnosed with a lipid metabolism disorder 11.1 years prior to the study.
89% of participants stated they used their smartphone frequently.
Participants received multiple questionnaires, including the 8-item Morisky Medication Adherence Scale (MMAS-8).
There was a 100% on-site response rate during study enrolment.
Once patients registered within the app, app usage was high compared to other studies.
There was a 63% response rate after the 12-month period.
Regarding medication adherence, the share of highly adherent patients increased significantly from 16.2% to 29.7% after the 12-month period.
Participants, who used the app for the 12 months, also indicated that their physical activity improved due the reminder function of the app.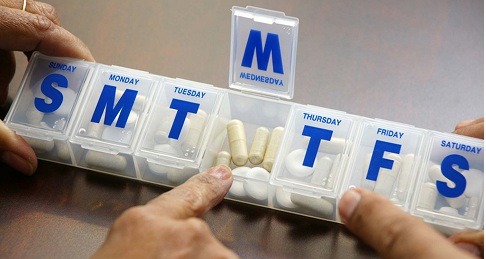 Almost 40% of the global population were affected by raised total cholesterol levels in 2008, and there is evidence from studies that non-adherence greatly increases the risk of cardiovascular events.
MyTherapy is therefore an important, reliable, and highly effective tool that can help patients at risk of cardiovascular events adhere to their therapy and implement critical lifestyle changes, such as physical activity.
The results of this study correlate to and strengthen the results of previous studies involving MyTherapy, which demonstrated that the app improves medication adherence and physical activity in older patients with diabetes type 2.
Furthermore, the results of this study are unique and important for the development of research in the field of mHealth technology, as the study involved a large number of patients with a unique pathology who used a self-monitoring health app over a long period of time.
Considering that the number of studies investigating the effect on treatment adherence is still low, MyTherapy is committed to the development of research in this field and looks forward to forming the basis for future studies.
About MyTherapy
Keep track of your medications and stay on top of your health. The award-winning MyTherapy app reminds you of the medications you need to take and to get active by tracking your vitals and symptoms. MyTherapy's built-in health journal summarises your medication and health information so you can oversee your health progress. You can share this information with your healthcare providers, helping them better understand your needs. You can also let your family be your safety net in case you do forget a dose. MyTherapy keeps you in charge of your personal data at all times with certified data security and strict privacy policies prohibiting the distribution to third parties. MyTherapy's proven impact on medication adherence and its outstanding ease of usability for patients of all age groups has been demonstrated by several studies with reputable research institutes including Germany's largest university hospital Charité Berlin. MyTherapy is available free of charge from the iTunes App Store and on Google Play.
About smartpatient
Founded in late 2012 by Sebastian Gaede, Philipp Legge and Julian Weddige, smartpatient aims to provide support for patients to adhere to their medications and adopt a healthy lifestyle. Patients of a wide range of conditions and all ages trust smartpatient's award-winning MyTherapy platform for managing their medication regimens. With ongoing clinical evaluations and certified protection of user data, MyTherapy stands out as the European answer to supporting chronic illness and disease management with digital technology. Partners from academia and the healthcare industry also rely on smartpatient for improving health outcomes. smartpatient recently won the "Smart Service World" contest from the German Federal Ministry for Economic Affairs and Energy. MyTherapy is available free of charge on the iTunes App Store and Google Play..