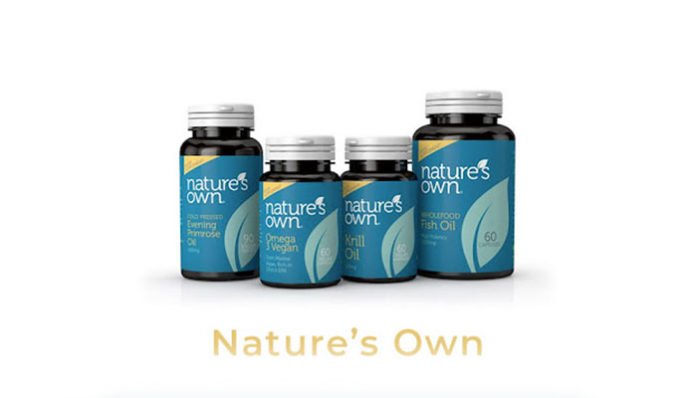 Becoming health-conscious and caring for your well-being have always been crucial for a long life of quality. As it happens, though, with the around-the-clock lifestyles we tend to lead few of us could really pride ourselves on actually paying attention to this. Along came the global COVID-19 pandemic which taught us otherwise.

Finding ways to boost one's immunity became the main occupation and subject of online search, with more people than usual resorting to boosting their diets and implementing some sort of exercise. Post-pandemic, the tendency to take care of health and well-being remains at an all-time high over fears of possible next pandemics.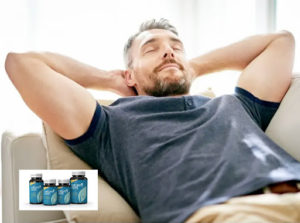 Regardless of whether or not there are such scares, health is our most important wealth and we don't have to wait for a global emergency to realise this. It's in our best interest to pay attention to what we decide to put on our daily plates, finding the ideal nutritional foods and ingredients that would fuel our bodies right. And when we don't get the optimal nutrients, seek a little boost from supplementation.
While there's certainly no magic pill that would jump start your metabolism, help you lose the extra weight, and improve your overall well-being overnight, choosing supplements of quality can be a good way to enhance your diet. Especially if you choose the premium Nature's Own products that are free of all the nasties such as artificial colours and flavours, dairy and gluten, sweeteners and chemicals that do more harm than good.
Why Should You Stack Up on Nature's Own?
They haven't become one of Australia's beloved supplement brands for nothing. With over 40 years of presence in the competitive supplement market, the brand continues to amaze with the high quality of the ingredients, strict standards, sustainable values, and dedication to make a difference in the lives of customers who want to achieve optimal health.
Ever since the beginning of the company, they've stayed true to their tradition and continue to maintain a close relationship with Mother Nature, always seeking reliable ingredients from sustainable sources to formulate the top-notch Nature's Own products designed to help with various health issues and concerns. They count on the help of a team of professionals who go to great lengths to do research in order to ensure the safety and efficacy of each formulation. Implementing holistic practices to make use of the healing powers of nature is also part of the deal.
As they place the accent on the "natural" part of the product range, they've become a beloved brand outside of Australia too, and are an integral part of the Health Food Industry. Moreover, taking it as their mission to provide utmost nutrient absorption, utilisation and retention, they've created their own Food State and Wholefood nutrition models.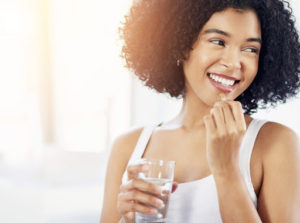 What Can You Expect from Nature's Own Supplement Range?
Many people swear by the Nature's Own supplements not only because of the incredible efficacy, and health-boosting ingredients, but also because there's something for everyone's preference.
If you, same as me, can't stand the thought of taking tablets out of fear they'd get stuck in your throat, the brand has its supply of capsules, liquids and chewable tablets created to your liking. They offer something that caters to the needs of kids, teenagers, adults, and the elderly. As far as the types of supplements go, you can choose from:
Immunity and Well-Being
Stress, sleepless nights, environmental changes and pollution can all take their toll on our health, with immediate consequences on the immune system. Even if you have a wholesome diet, the quality of the ingredients may not be the best as you'd expect them to, so getting a boost from Nature's Own multivitamin complex that consists of 36 vitamins, minerals, and nutrients can be just what the doctor orders.
In case you have a deficiency in a specific nutrient, they have separate vitamins and minerals to provide you with the boost you require. Additionally, herbs can also prove to be of use in keeping colds and flu at bay, and the Strength Echinacea of the brand is meant to relieve upper respiratory tract infection symptoms too. Their High Strength Garlic supplement can also alleviate usual cold and flu symptoms, in the likes of mucus production and nasal congestion.
The naturally derived Omega-3 fatty acids in the Nature's Own Fish Oil are a must-have for general health, more so because they can be of help with improving heart, eye, and cognitive health. Their special formulation for women is created specifically for the requirements of ladies, such as the High Strength Cranberry 5000 which enhances urinary tract health and reduces the risks of cystitis, the Pregnancy Platinum Multivitamin designed for mother and baby, plus the Vitex Agnus Castus that's essential for the days of PMS.
Men can benefit from Nature's Own Prostate Health as well as the Saw Palmetto 3200MG. For the physiological needs of men, the Mega Potency Men's Multivitamin is a necessity as it contains all the essential nutrients, from the vitamins B, C, D and E, to inositol, potassium, copper, zinc sulphate, iron, chromium, manganese, iodine, selenium, a range of herbs and additional extracts.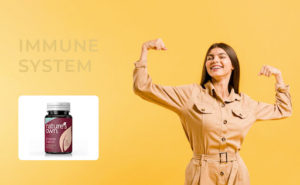 Energy and Performance
If you're no stranger to burnout and sluggish performance (then again, who isn't) you know the struggle of trying to be productive, in a great mood, and lead a life of quality. Sometimes it's just not possible, and we end up feeling more pressure and stress, causing a counter-effect. This is where Nature's Own products of the Focus & Perform line step in.
They're created for anyone dealing with lack of energy, memory fog, tiredness and fatigue. Calm nerves, improved short-term memory, and balanced energy levels are some of the benefits you can expect to experience when trying their American ginseng-based formula.
Sleep and Anxiety
Feeling overwhelmed on an almost daily basis is one of the reasons why most modern-day people are so familiar with sleeplessness and sleep-related issues. If you've eliminated an underlying condition as the cause for your lack of z's, and have followed tips to sleep better to no avail, then you might do with some help from the sleep range, such as the Natures Own Complete Sleep Advanced and Complete Sleep products.
Not only can they assist you with falling into slumber faster, but they can also help you sleep uninterruptedly thanks to the special ingredients, in the example of the ziziphus plant known as a natural mild sedative. Valerian is another option that you can try out, also great for treating moderate anxiety.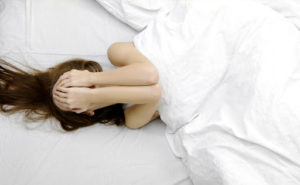 Joints and Mobility
One of the symptoms of ageing is losing collagen and bone strength, which is then manifested into joint pains, muscle weaknesses, and limited mobility. You don't have to wait for these symptoms to arise, or progress to the point of requiring mobility aids, to boost your diet with some crucial nutrients, such as magnesium, calcium and vitamin D. Other options from the brand include the krill oil supplements, glucosamine, and chondroitin.