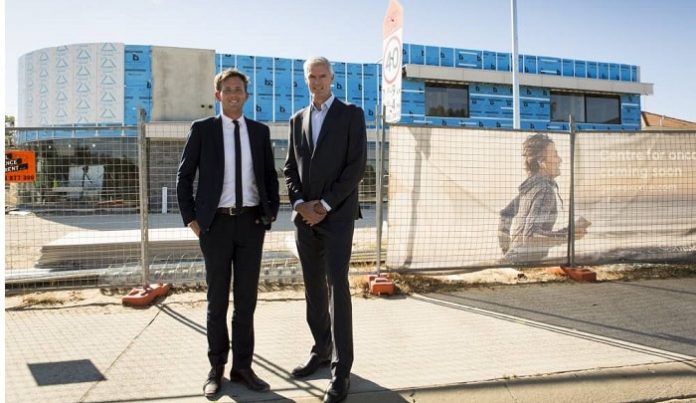 GenesisCare announced its new, comprehensive cancer treatment centre that will benefit cancer patients in the greater Peel region, has officially commenced development and will be open to the public by mid-2019. The new service comes at a time when oncology treatment services are urgently needed in the area, with cancer incidence numbers in this region higher than the national average.
The $10 million investment will bring state-of-the-art radiotherapy and chemotherapy services to Mandurah under one roof, as patients will be treated by local healthcare professionals. Currently, cancer patients in the Peel region are required to commute over an hour to Perth or Bunbury to access these treatment services.
Cancer is currently the leading cause of death in Western Australia, taking the lives of approximately 4,011 residents each year.2 More than 12,364 new cases of cancer are also diagnosed in the state each year. According to the Australian Institute of Health and Welfare, Mandurah is one of Australia's cancer 'hotspots' with one of the highest rates of diagnosed cases of all cancers.1
Mandurah Mayor Rhys Williams believes the new GenesisCare Cancer Centre in Mandurah is great news for patients in the region, meeting an urgent need for oncology services to deliver more accessible treatment options.
"The centre will mean an end to long and often daily commutes for our local community and make a substantial difference to their treatment journey," Mr Williams said.
The investment in the region demonstrates GenesisCare's commitment to improving life outcomes for people with cancer, by continuing to deliver high quality cancer care services to areas with high need.
The new centre will offer the latest technology in radiotherapy and chemotherapy for patients, including a high-end linear accelerator capable of delivering the latest radiation oncology techniques. Palliative care services are also expected to get a boost from the centre. The Mandurah centre has the capabilities to treat up to 1000 patients annually with their multidisciplinary team.
"We are thrilled to bring a purpose-built, comprehensive facility to the Peel region for residents, who have previously had to travel long distances to access these treatment services while having to also deal with the burden of their cancer diagnosis," said Michael Davis, General Manager of GenesisCare Oncology Services in Western Australia.
"We are very excited to reveal that development is already well underway. The bunker construction was completed before Christmas; which was a massive milestone for the process. The linear accelerator machine will then be installed by March, before we expect to treat our first local patients in mid-2019," Mr Davis said.
The centre in Mandurah will be located near Peel Health Campus on the corner of Kookaburra Drive and Minilya Parkway. Patients will have access to free parking on site, free survivorship clinics and an exercise clinic in additional to clinical services. The centre is expected to be open to the public and treating the first of many patients, by mid-year. The new Mandurah service will become part of the strong network of existing GenesisCare cancer centres nationally and internationally, which boast leading oncology experts and access to world-class treatments.
1 Australian Institute of Health and Welfare. Cancer Incidence by Area
2 Cancer Council Western Australia. Western Australia Cancer Statistics, 2014.