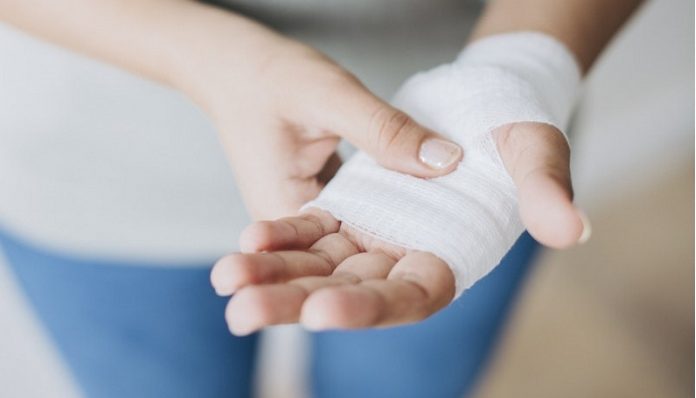 TeleTracking Technologies, Inc. a pioneer in operationalizing the care continuum for nearly three decades -has launched three new solutions to meet the evolving needs of health systems at HIMSS19.
TransferCenterIQ the cloud-based successor to TeleTracking's TransferCenter solution launched in 2009 – can easily adapt and scale as operational command centers expand and mature. TransferCenterIQ centralizes and expedites patient access into, between, and within acute and community care facilities, and is designed to adapt to the changes that health systems must deal with as integrated care networks become increasingly complex. The result is faster, smoother referrals; patients receiving more timely care in the right setting; alignment between care teams, resources and patient demand; and health network gains in new revenue and overall growth. And as care delivery decentralizes, care coordination must become centralized to ensure a cohesive, high-quality patient experience across care settings.
TransferCenterIQ is also at the heart of the NASA-like operational command centers that drive significant, positive outcomes?including real-time visibility, shared situational awareness and enhanced patient safety and satisfaction. TeleTracking has more than 100 operational command centers across North America and Europe?more than all other vendors combined according to a recent report by KLAS. Intermountain Healthcare?a Utah-based not-for-profit system with 23 hospitals and 170 clinics that is changing the way healthcare is delivered through innovative technology?is currently in the process of launching TransferCenterIQ across its network.
Driving operational efficiency is more challenging than ever, and operational leaders are inundated with vast amounts of data—typically not easily consumable or actionable. Leveraging nearly three decades of operational expertise, TeleTracking unveils SynapseIQ™, a best-in-class, cloud-based, analytics solution at HIMSS19. SynapseIQ provides leaders with unprecedented visibility across their enterprise, down to the individual patient, regardless if their system has two facilities or 200. SynapseIQ also removes the uncertainty in healthcare operations, allowing professionals to make better, faster decisions—and because it was designed by people with clinical and operational experience who have been on the front lines of healthcare, they know what is essential for the effective problem-solving that leads to operational efficiency.
It provides the real-time, shared situational awareness, that gives teams a complete picture of what is going on in any given moment?and where they need to intervene to deliver the best possible care. It also helps to create and reinforce a culture of continuous improvement, by incorporating the best practices and benchmarks gleaned from TeleTracking's 28-year history and the resulting expertise. With the intelligence from SynapseIQ, executive leadership can now more effectively drive accountability and collaboration across key operational and patient flow functions to support their patient experience and financial objectives inside and outside the hospital.
Getting patients where they need to be, when they need to be there, also means empowering environmental service [EVS] and transport teams with real-time information?and that's why the latest release of Capacity Management Suite™, TeleTracking's premiere patient throughput suite, includes the addition of Environmental Services [EVS] and Transporter mobile apps. With the EVS app, staff can receive, update, and complete bed and spill cleans while on-the-go, and the Transporter app now makes it possible to receive, update, and complete patient and item transport jobs, also while on-the-go. Working closely with customers, the user experience has been simplified, making it possible to take more action, with less clicks. Other improvements include robust password protections, improved battery performance, compatibility with Android and iOS devices, and dark themes for low light areas.
"These solutions clearly illustrate that we are focused on solving operational challenges, and we have proof points that demonstrate the undeniable impact we are having," says Chris Johnson, President. "And we are fortunate to have customers that act as an outspoken voice about the outcomes we're achieving together across the care continuum."
About TeleTracking Technologies, Inc.
For every hour patients wait for care, they face objectively worse outcomes. TeleTracking believes it is unacceptable that patients are not able to access the care they need, when they need it, due to operating inefficiencies and unnecessary cost barriers. Our mission is simple, to ensure no one waits for the care they need. And that's why more than a decade ago, TeleTracking recognized the significant benefits of a centralized approach to managing patient flow, led the development of the command center concept, and has implemented more than one hundred operational command centers across the United States and United Kingdom.  Named one of Becker's "Great Places to Work" in 2017 and 2018, the 2018 Innovator of the Year: Health IT at the Pittsburgh Technology Council's Tech 50 Awards, and a Pittsburgh Business Times "Corporate Citizenship Award" winner, TeleTracking has also delivered extraordinary outcomes for nearly three decades that have been the subject of study by the RAND Corporation, in addition to being a perennial KLAS category Leader.